Free
Cover Letter Examples

& Samples for 2023

Use our cover letter examples for your resume and write yours in a matter of minutes. Learn how to highlight your strengths and boost your chances of landing your dream job.

Create your cover letter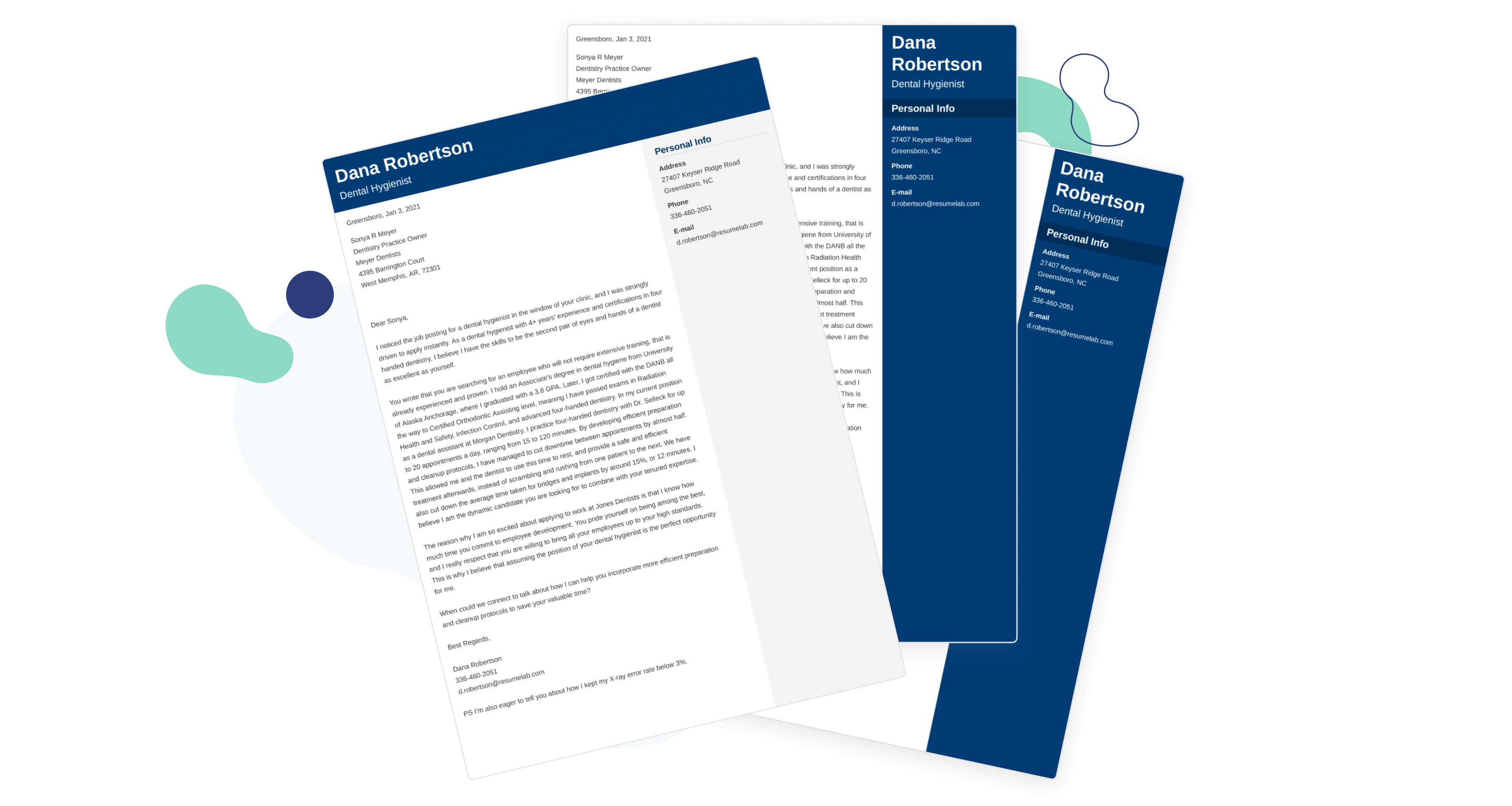 Create your cover letter now
Cover Letter Examples by Industry and Job Title
Categories:
Accounting & Finance

Creative Fields, Design, & Arts

Education

Engineering, Tech, & Science

Food Service

Healthcare & Wellbeing

IT (Information Technology)

Management

Marketing, Media, & Public Relations

Office & Administrative

Sales and Customer Service

Students (Academic Admissions, Internships, & Entry-Level Jobs)

Other
Best Cover Letter Examples. And More.
Increase your chances of landing an interview with our cover letter samples and comprehensive guides on how to write a perfect cover letter.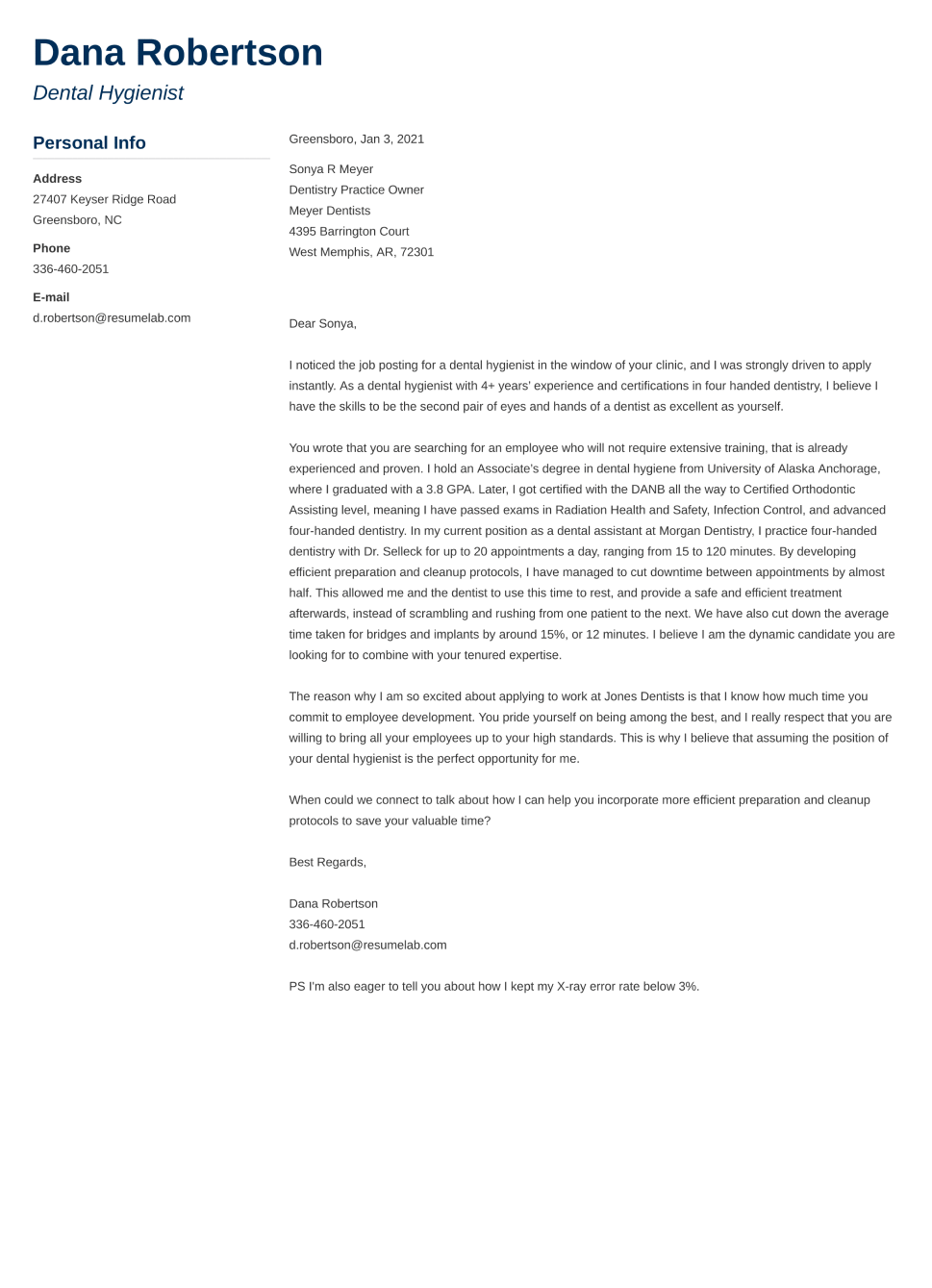 That's it!

You don't have to worry about formatting the document. Our cover letter builder will do it for you.
Cover Letter Samples That Will Get You The Job
These examples of cover letters were created in our builder. Try it out and see how easy and stress-free it can be.
See more templates
Frequently Asked Questions about Cover Letter Examples
Is it okay to use a cover letter sample?
Using a cover letter example written by a career professional can significantly increase your chances of landing an interview. Each sample of a cover letter has been written for a particular job and consists of everything a hiring manager wants to see. Using a dedicated cover letter will give you much more benefits than sending a generic cover letter that most likely will get ignored.
Do you have any cover letter samples for inexperienced candidates?
Yes, we do have dedicated cover letter samples for people who start their adventure on the job market. They are:
ResumeLab provides cover letter samples for candidates at various career levels and stages of their lives.
Are ResumeLab examples the best cover letter examples for 2023?
All of our sample cover letters are 2023-ready and were created by a team of career professionals, so you can be sure you are getting the highest quality. Plus, you don't have to worry about where to include your details and can focus on highlighting your skills and motivations. Since cover letters are necessary, you should always send one along with your resume, and using our samples will make your life easier.
Are these cover letter examples free?
Yes, all our examples of cover letters are free to use, edit, and copy without any limitations. They go well with our cover letter generator, where you can quickly copy and paste the entire content, but you may also use them when making a cover letter yourself in a text editor.
How to write a cover letter for 2023?
Writing a cover letter doesn't have to be a pain. You can use our cover letter generator to guide you through the whole process and receive personalized tips and pre-written content. No matter if you use a cover letter builder or not, all good cover letters should include:
Cover letter heading with your details
Cover letter opening with an attention-grabbing first line
Second paragraph where you explain why you fit the company and show your motivation
Clover letter closing with a catchy call to action
A sign-off line and a postscript
Check our guide on how to write a cover letter for in-depth instruction.
What are the 4 tips for a great cover letter?
Your cover letter must be excellent if you want to outshine other candidates. That's why we've prepared a list of 33+ cover letter tips and advice. The top 4 are:
Tailor your cover letter to a specific job and company.
Make sure you address the hiring manager directly.
Use numbers to prove your skills and experience.
End your cover letter asking for an interview.
How to format a cover letter?
A cover letter should follow the same rules as a formal business letter. That means you should:
Pick a proper cover letter font like Arial, Calibri, or Helvetica.
Left-align all the content.
Set 1-ich margins on each side of the page.
Adjust the line spacing—1-1.5 spacing between lines and double-spacing between paragraphs.
Keep it no longer than one page.
You can read more on each piece of advice in our comprehensive guide on how to format a cover letter.
How long should my cover letter be?
The ideal cover letter shouldn't be longer than one page. It should have between 200 and 350 words and 3-4 paragraphs. Remember to keep it relevant to the job and the company you are applying for. It should also be easy to read and scan. If you'd like to learn more, read our guide on how long a cover letter should be.
Should my cover letter match my resume?
Yes, your resume and cover letter should match to make a consistent job application. This way, recruiters will consider it professional. Using different templates or formats may be confusing and significantly decrease your chances of getting a job interview.
To help you avoid such situations, our builder comes with a resume maker with matching resume templates, where you can easily build a powerful job application.
Create an impactful cover letter and resume.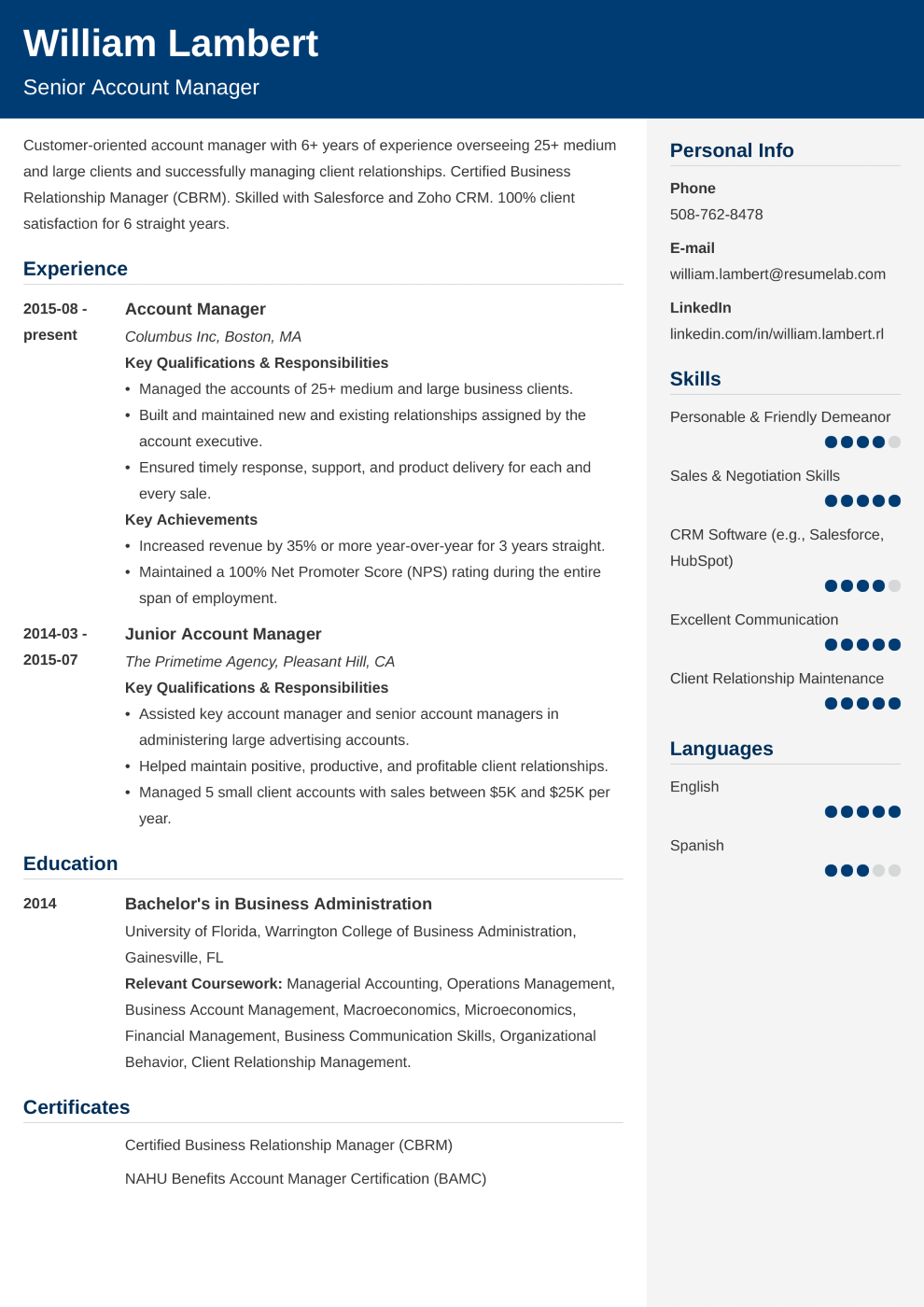 Important as it is, a cover letter will only become truly powerful when you pair it up with an outstanding resume.
Our resume building app will help you create an impactful cover letter and resume combo in no time.
Create a resume now