Use our pre-filled cover letter templates. Save time and

get any job you apply for.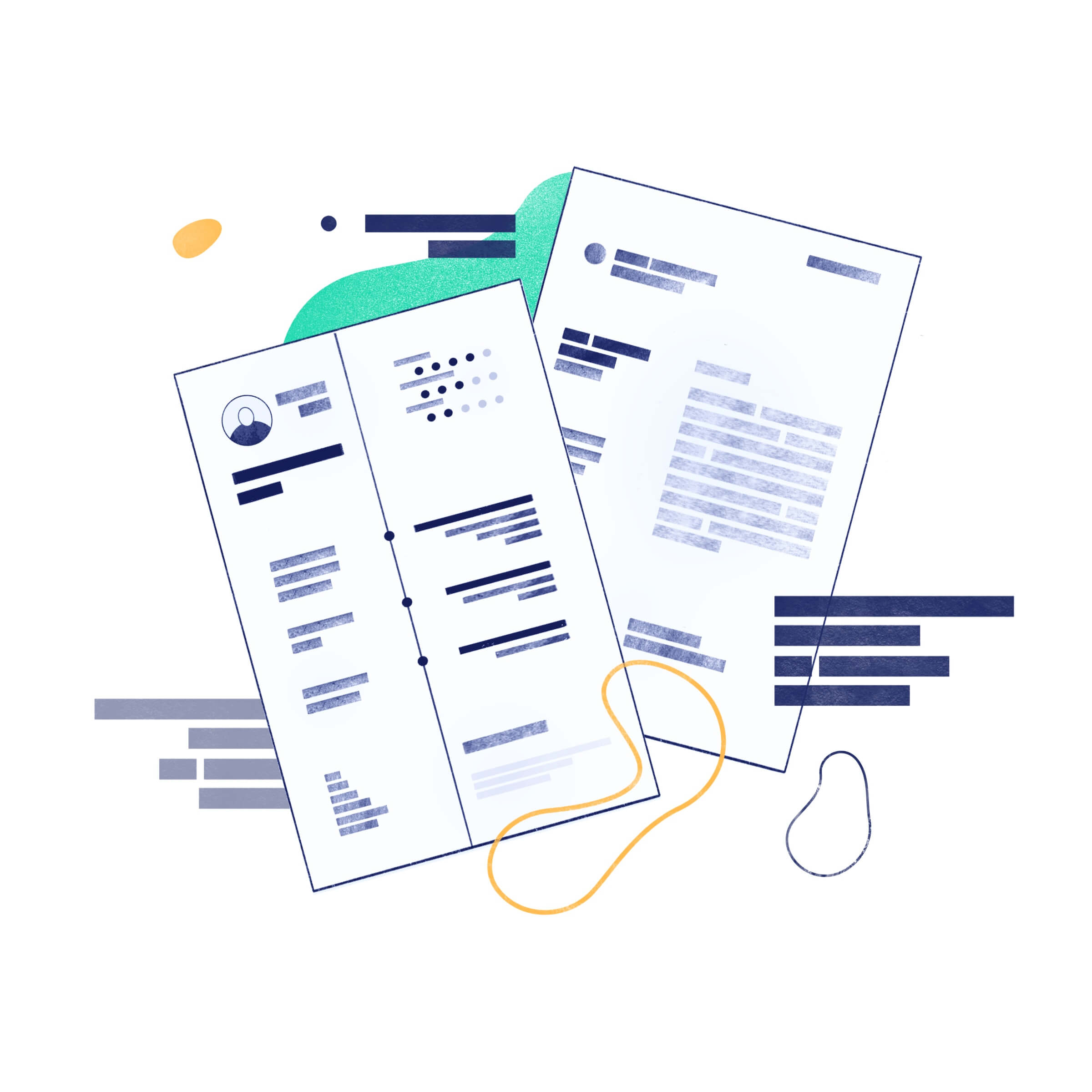 Our downloadable cover letter templates take the pain out of cover letter writing:
Choose from 18 beautiful cover letter templates in 400+ color combos that match the design of your resume.
Not too keen on writing? You'll get the cover letter contents, tailored to your profession, pre-written for you. All you need to do is make minor edits and adjustments.
Once you're done, get an instant spell-check of your cover letter. Impress recruiters with your attention to detail.
Create and download your professional cover letter template in PDF in 5 minutes. Get any job you want!
CREATE YOUR COVER LETTER
Create a powerful resume & cover letter combo and

stand out from the crowd of identical applicants.

You might have heard that cover letters are a thing of the past. That's utter nonsense. In 2019, 20–50% of the recruiters still expect cover letters. With our templates, you can make a cover letter that'll make the hiring manager want to call you in the middle of the night. Here's how: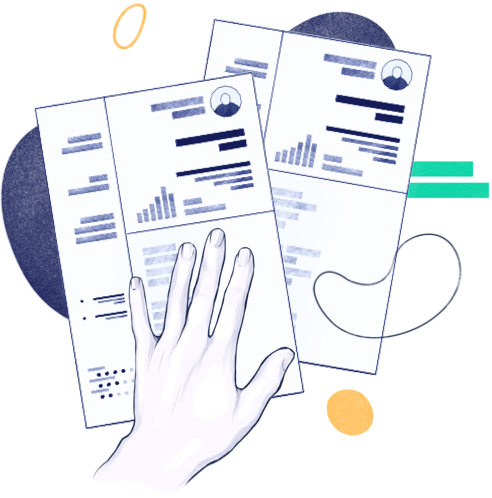 Pick a cover letter template
Choose from 18 simple, professional, or modern cover letter templates in 400+ color combinations.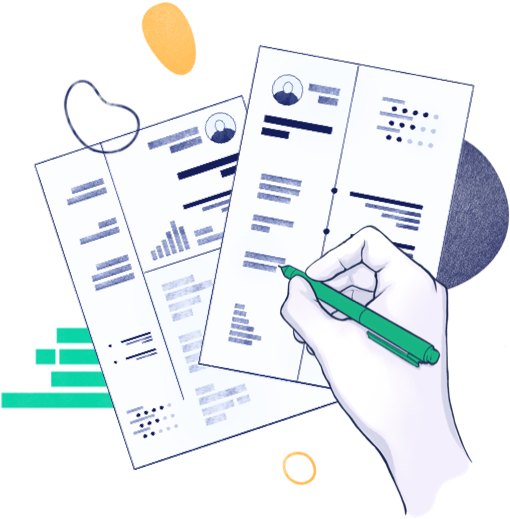 Let us take care of the hard part
You have an option to get a cover letter tailored to your profession and industry, pre-written by hiring pros. All you have to do is adjust the details and add metrics that describe your experience.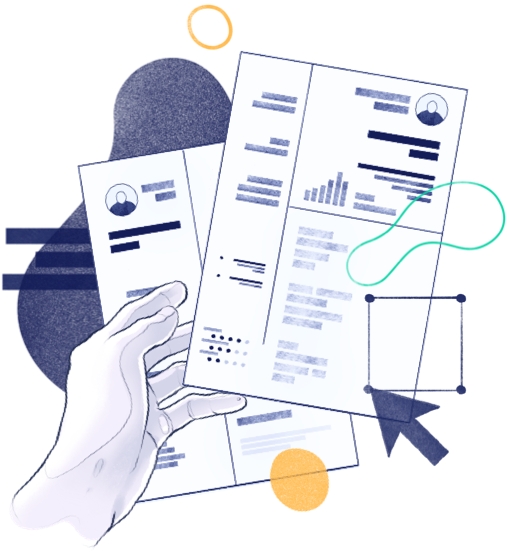 Land the dream job
Download your cover letter template in PDF, attach it to your resume and get ready for that big interview!
Cover letter templates to

make writing quick and effortless.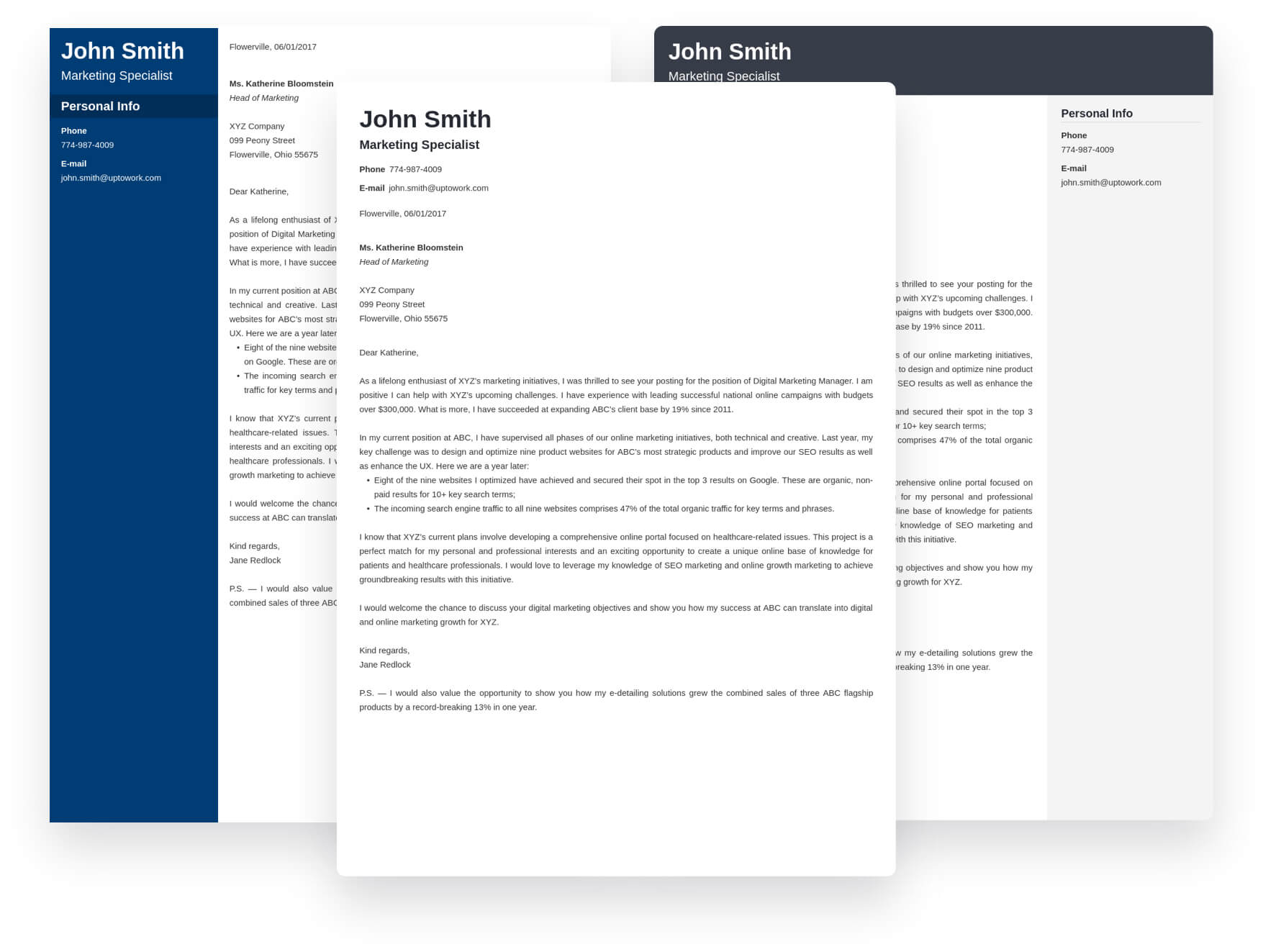 A good cover letter can be a game-changer for your job application. ResumeLab cover letter templates come with ready-to-use contents you can tweak to suit your needs.

Once you're done with writing, customize your cover letter template: change fonts, colors, line spacing, and more. Download in PDF with a single click.

Can't decide on the perfect template? You can switch between cover letter templates as many times as you want: your contents will remain intact.

Our templates let you make a powerful duo of a matching cover letter and a resume. Uniform layout and design will show your professionalism and grab every recruiter's attention.
Elegant, simple cover letter templates with a modern twist. Plus—

free career resources curated by experts.