Choose your cover letter template
Select a template below. You can change this later.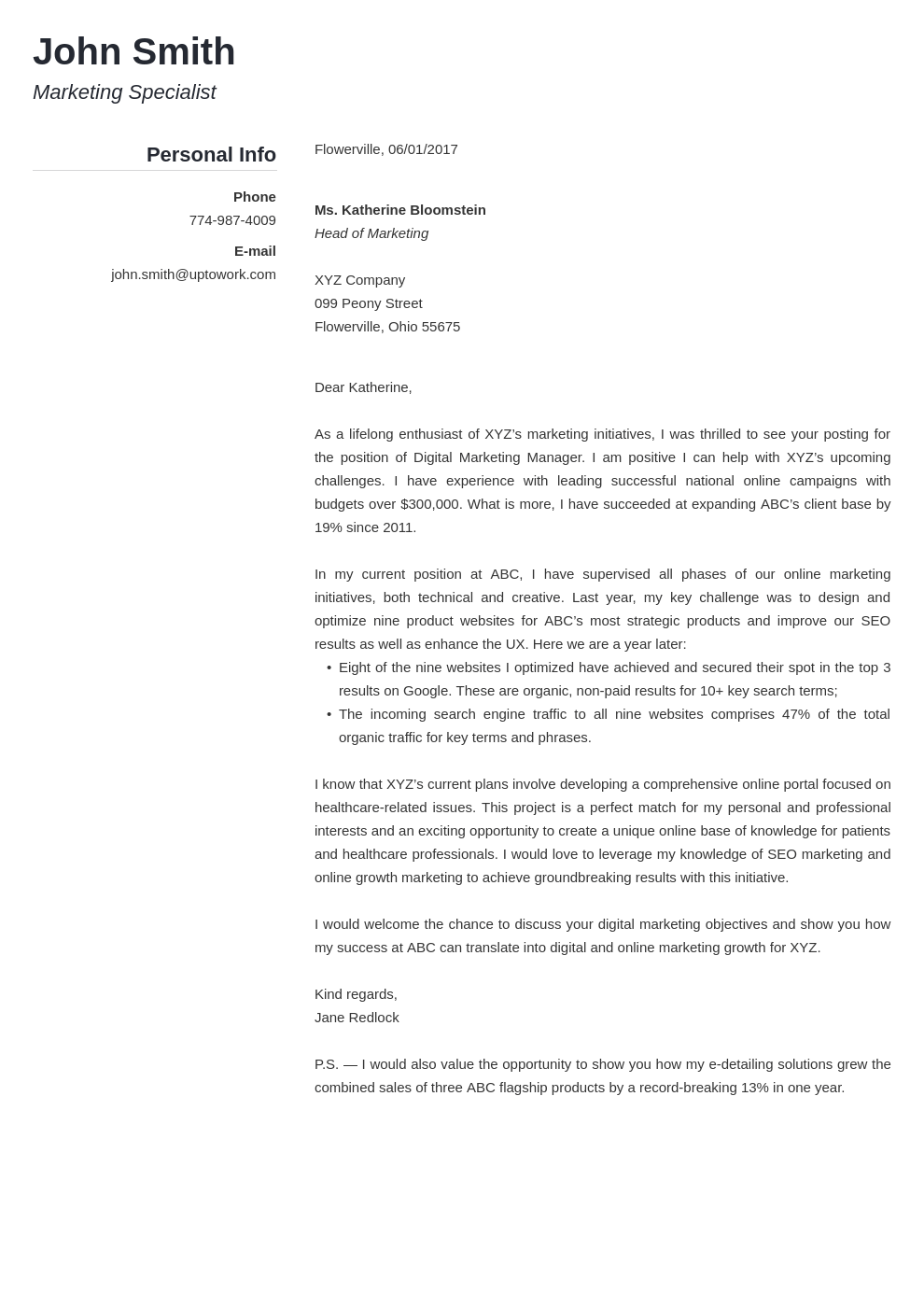 1. Simple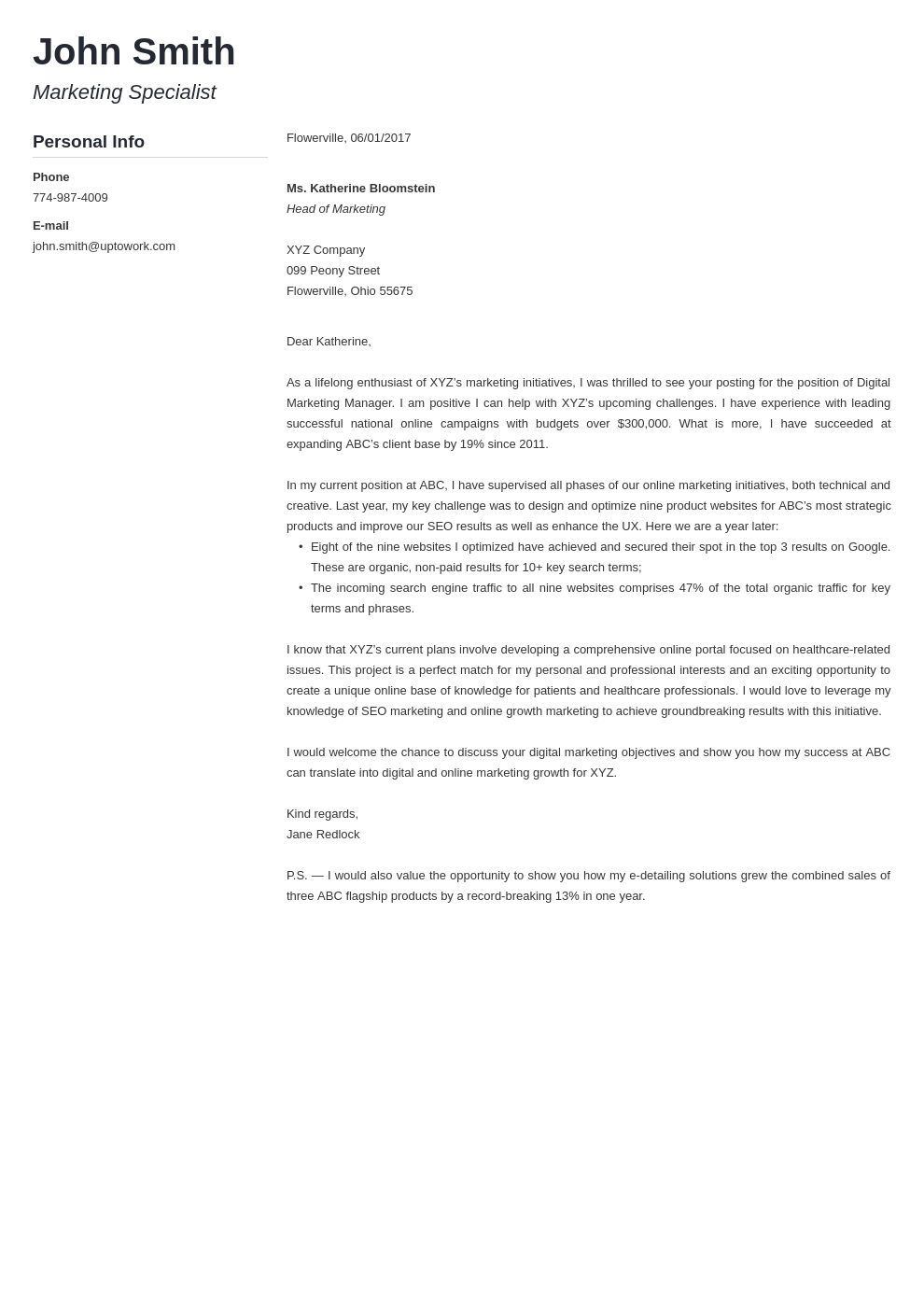 2. Muse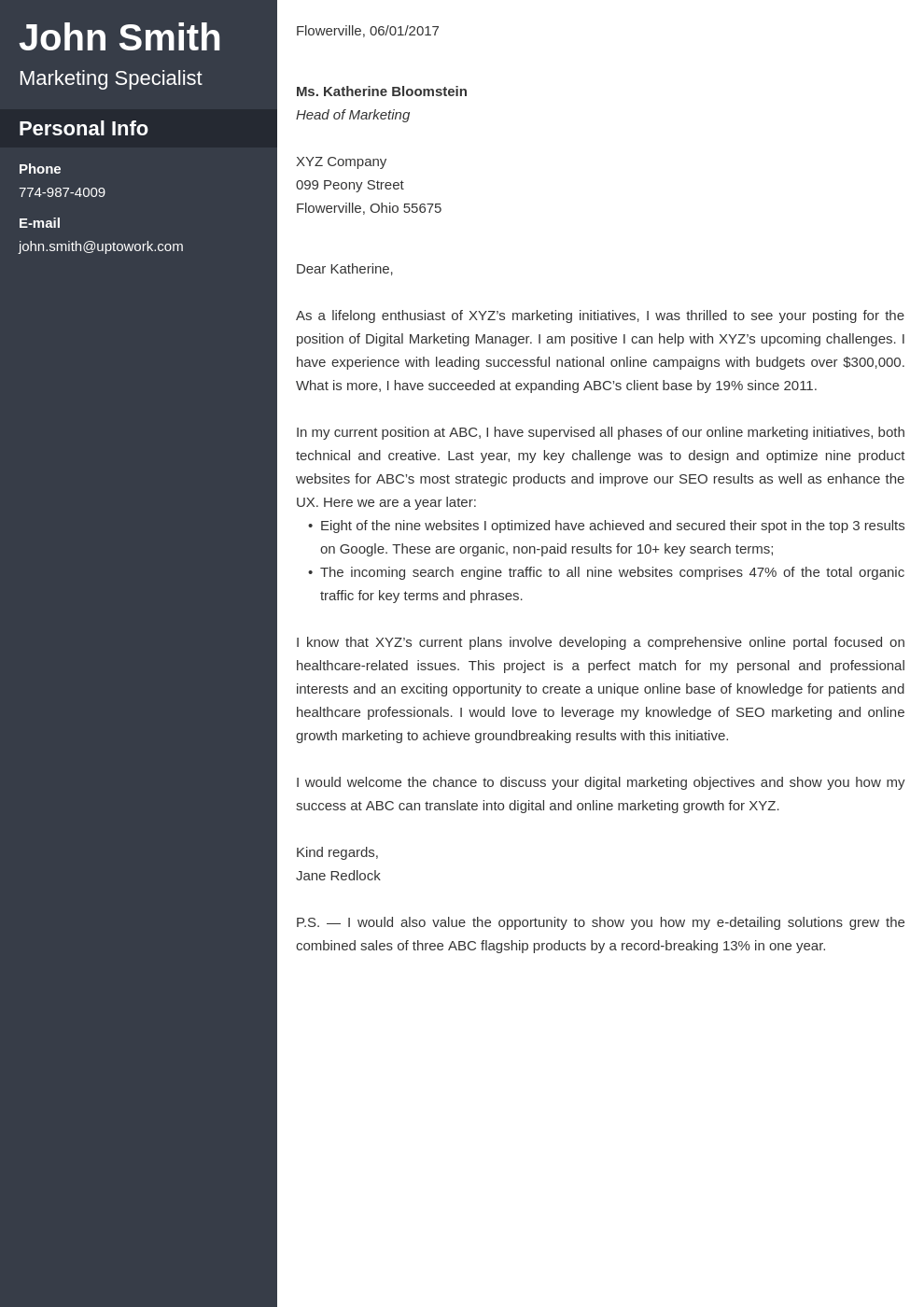 3. Cascade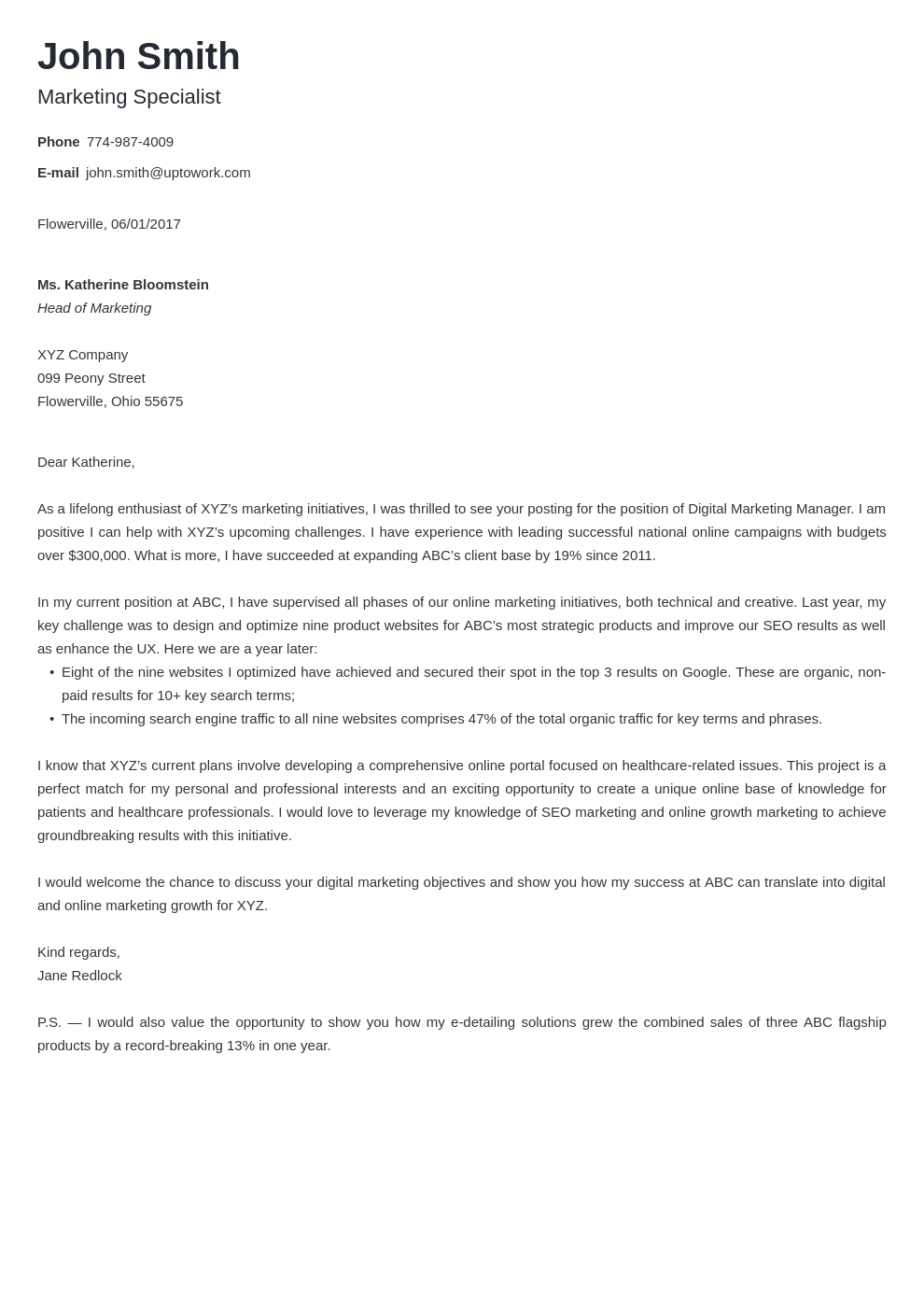 4. Minimo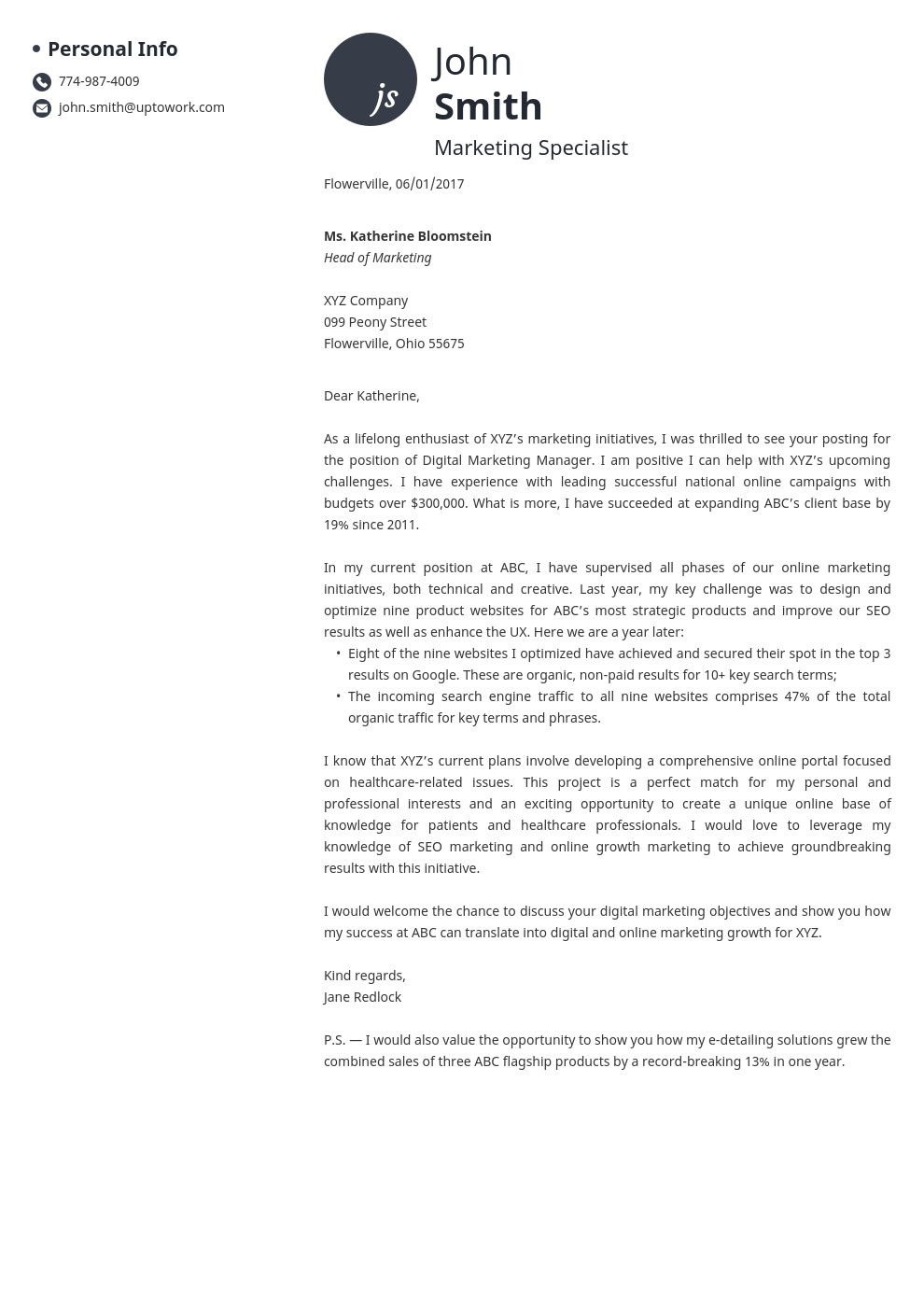 5. Initials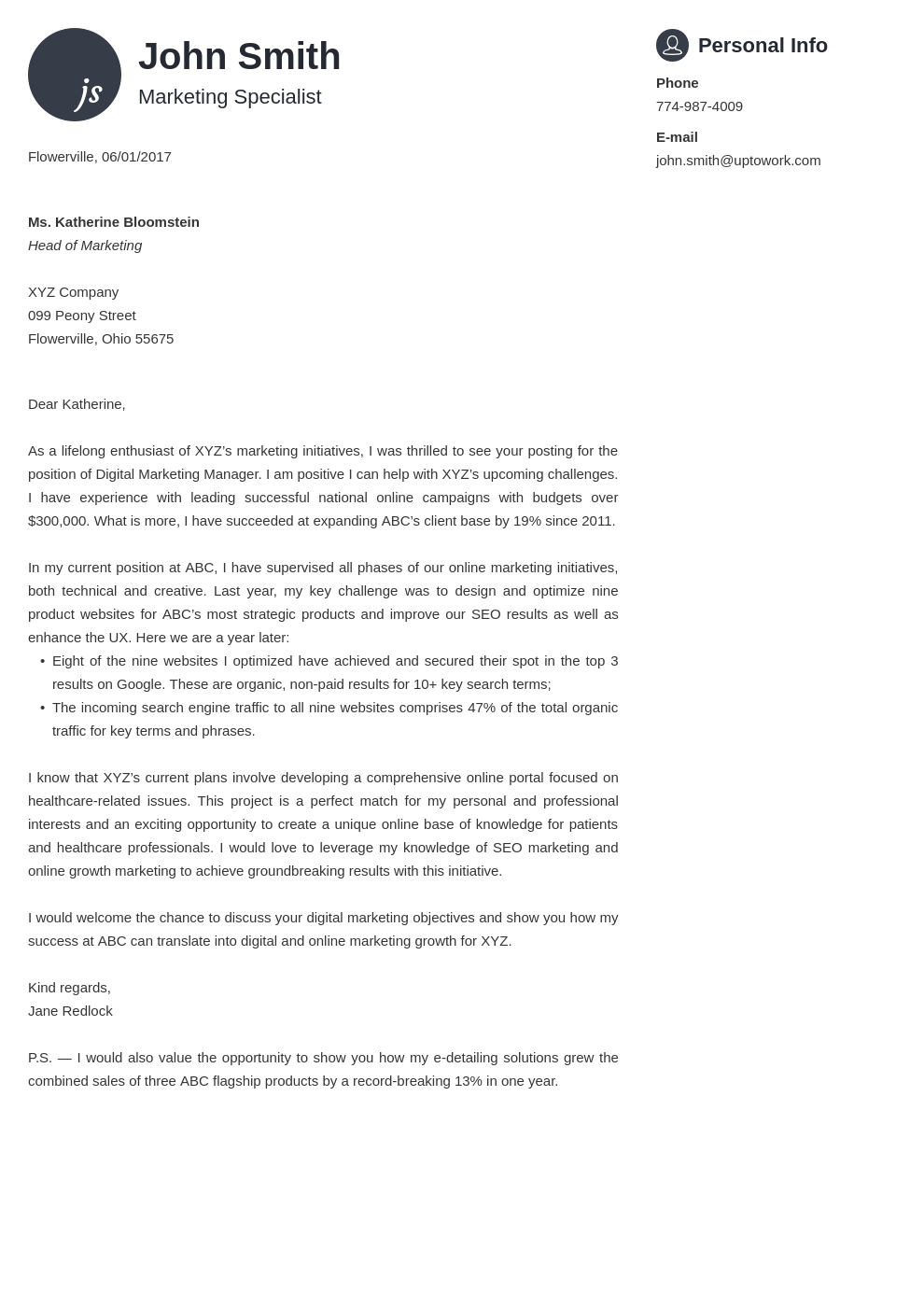 6. Primo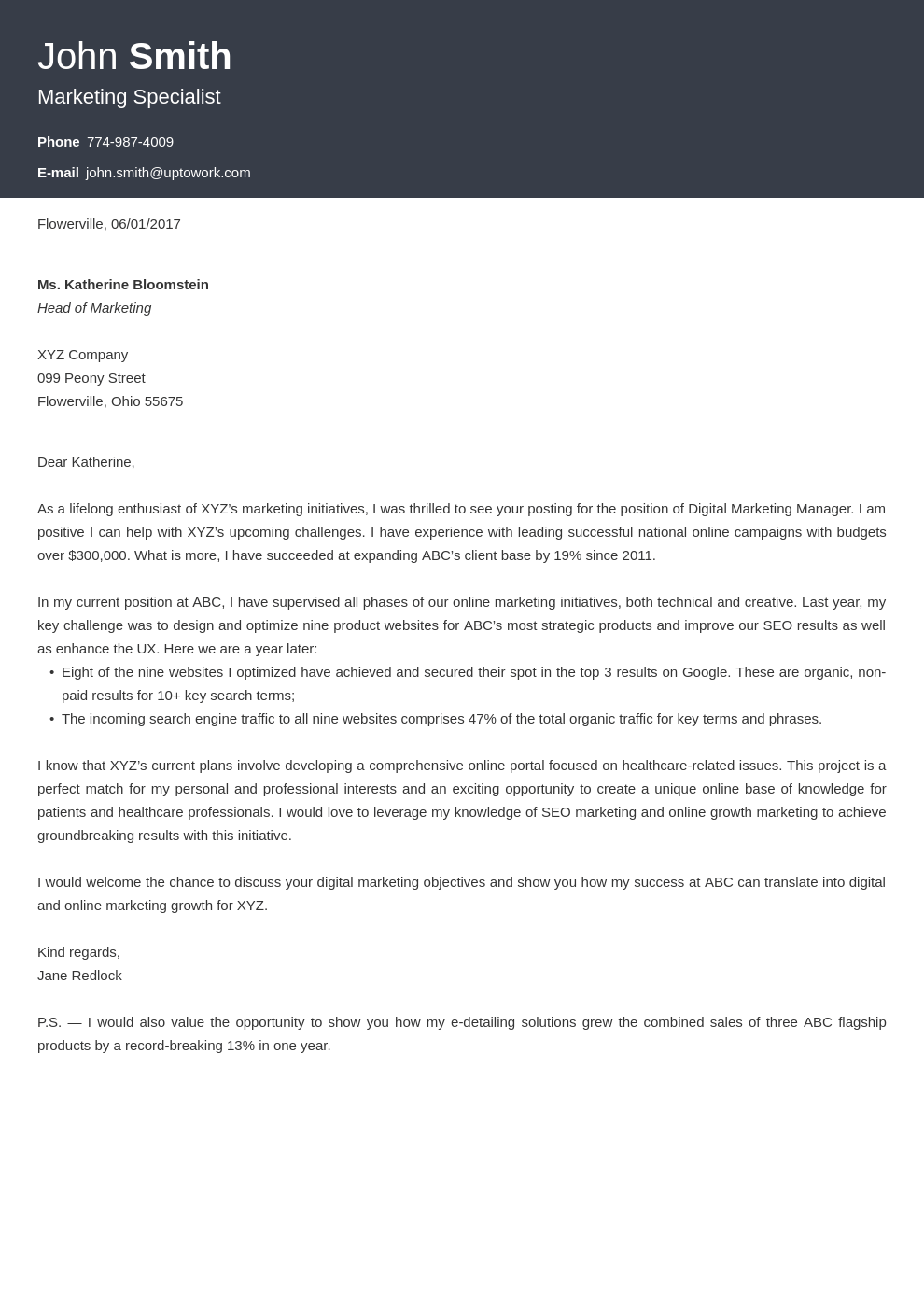 7. Influx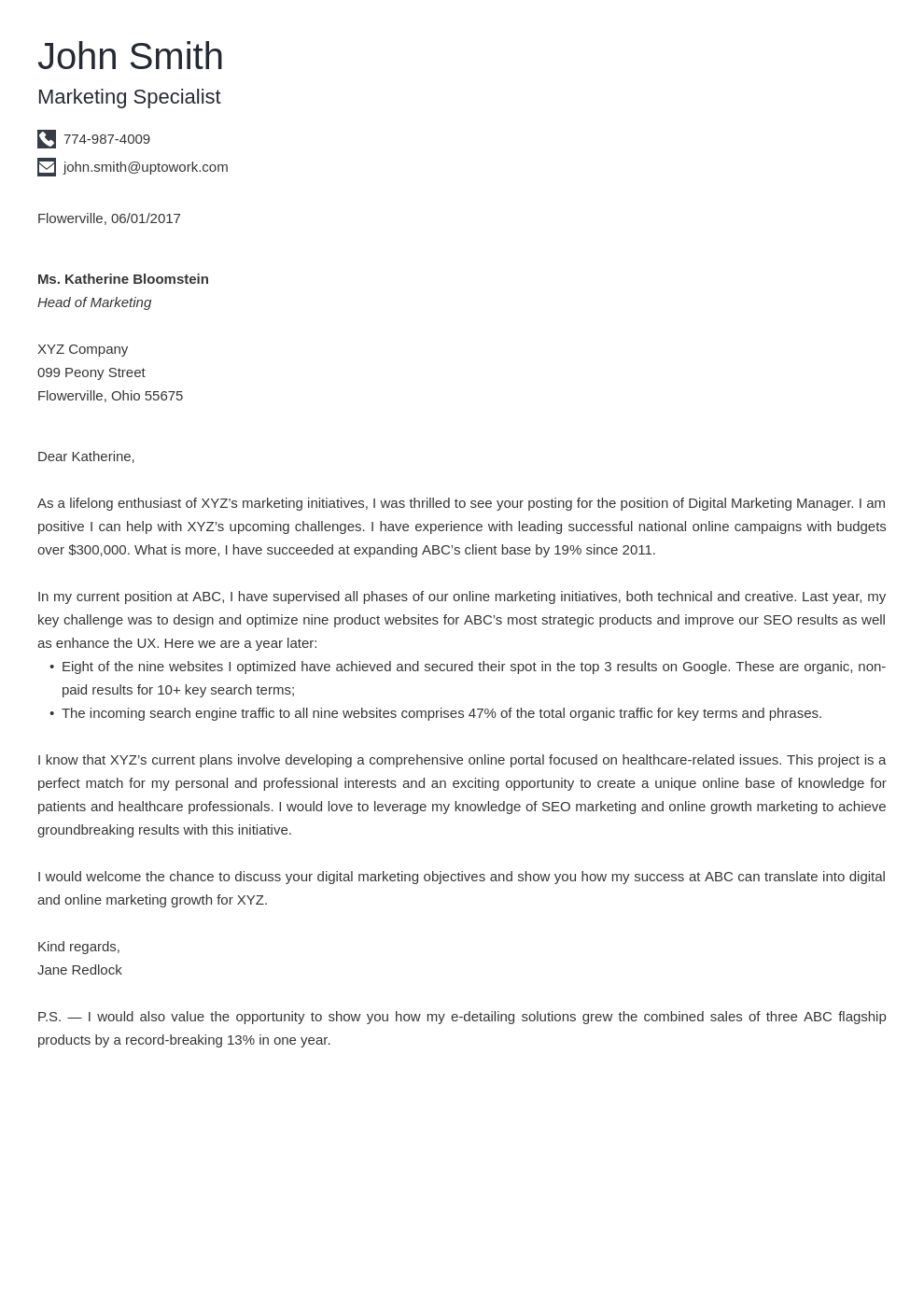 8. Iconic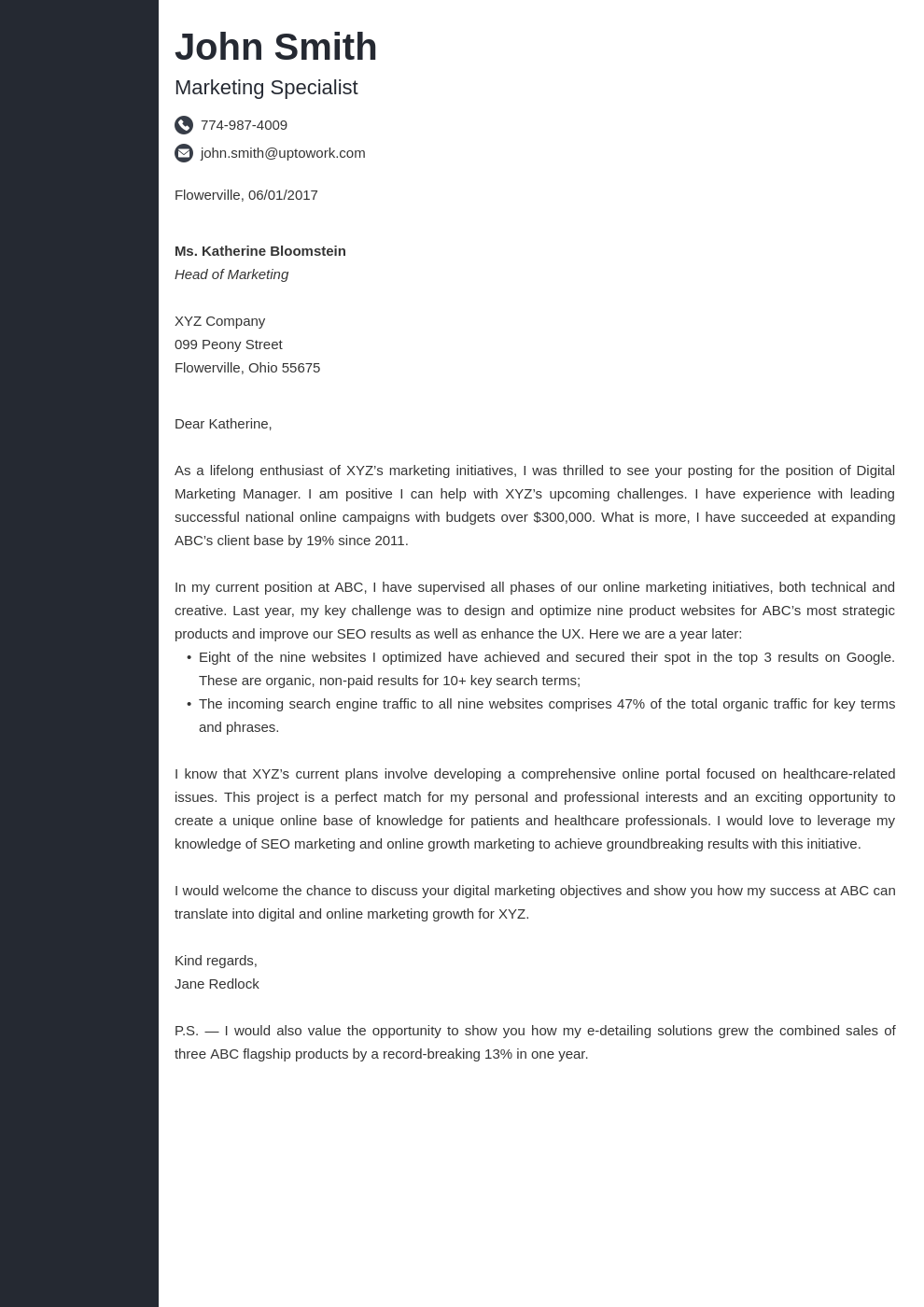 9. Concept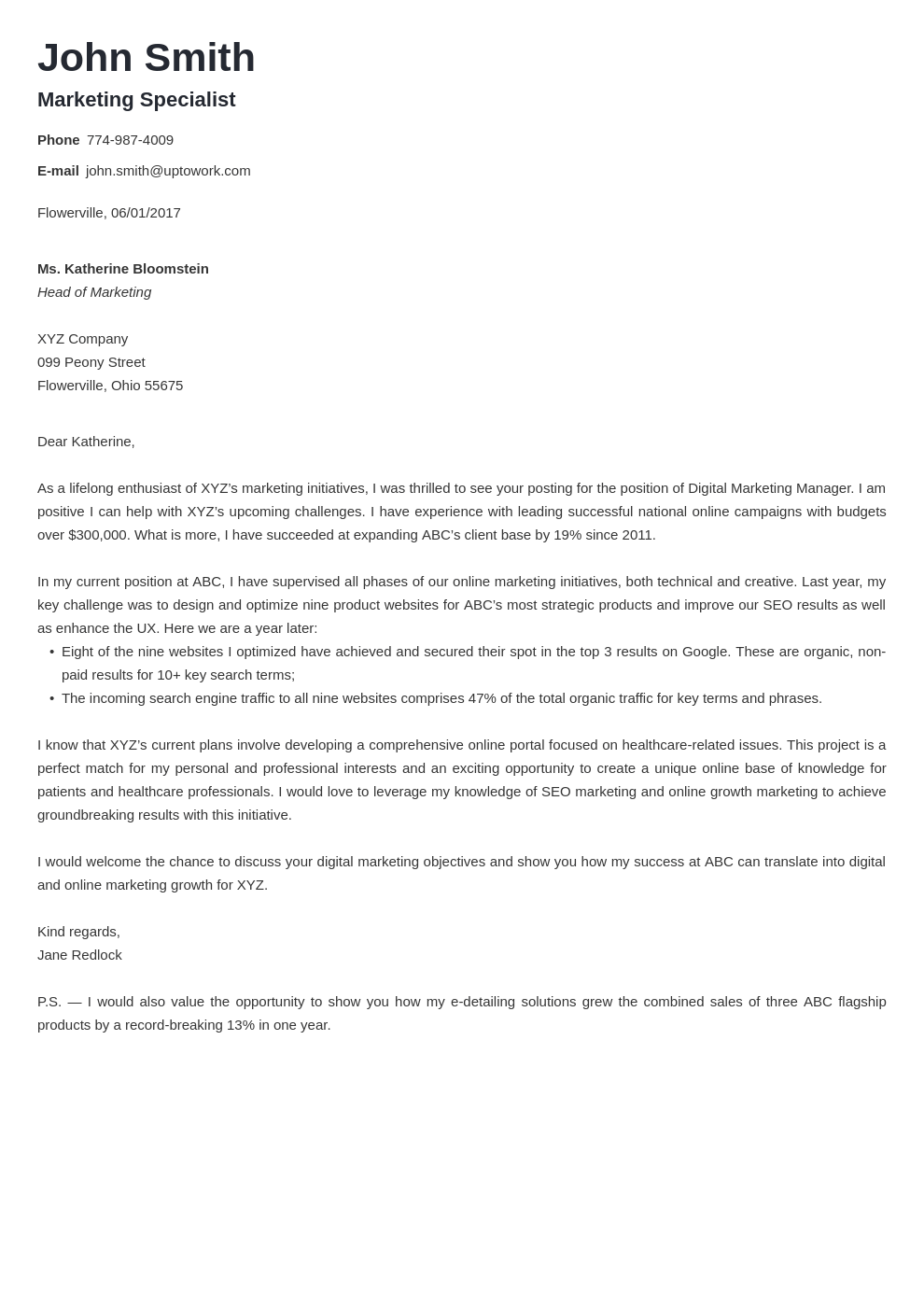 10. Valera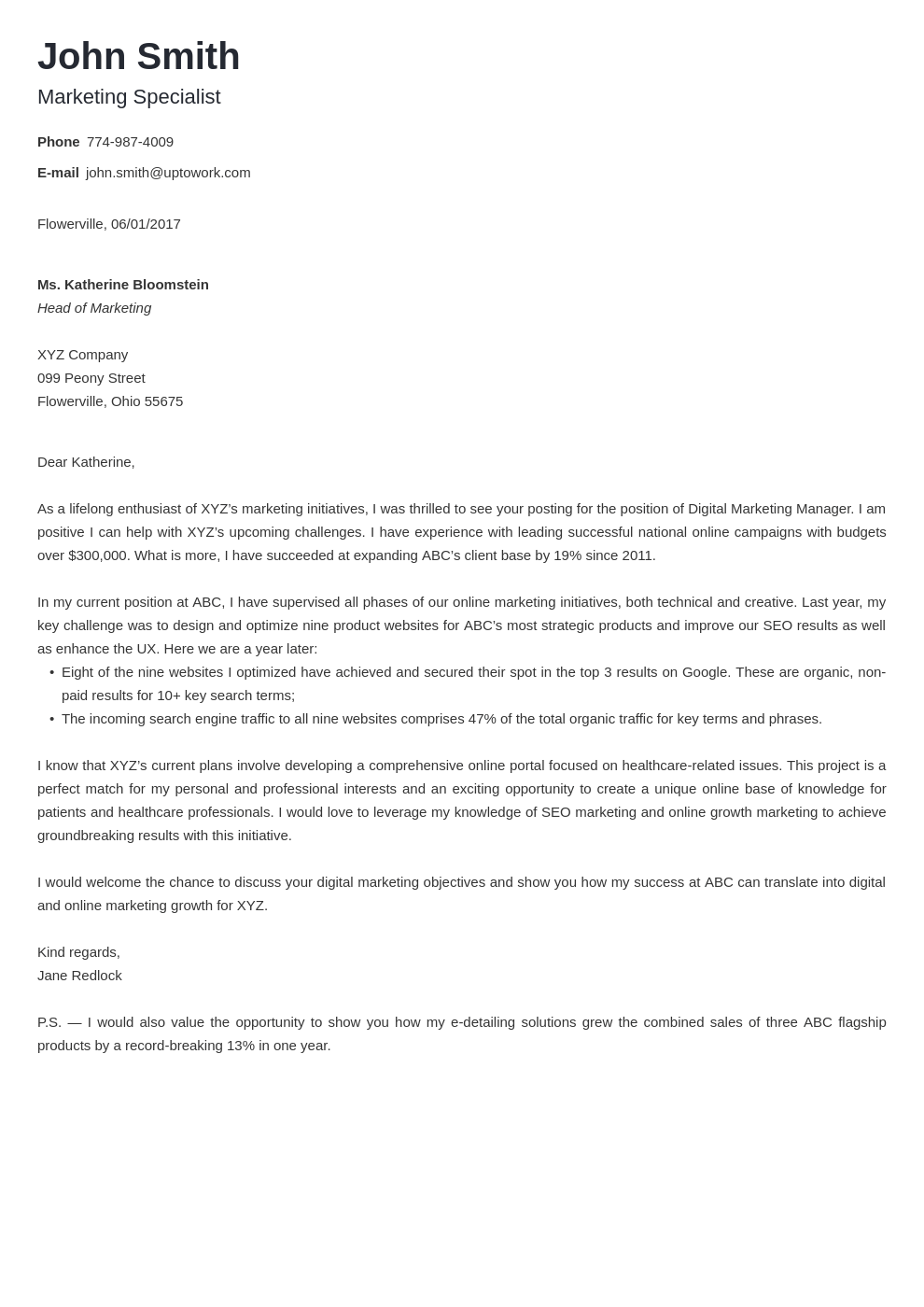 11. Newcast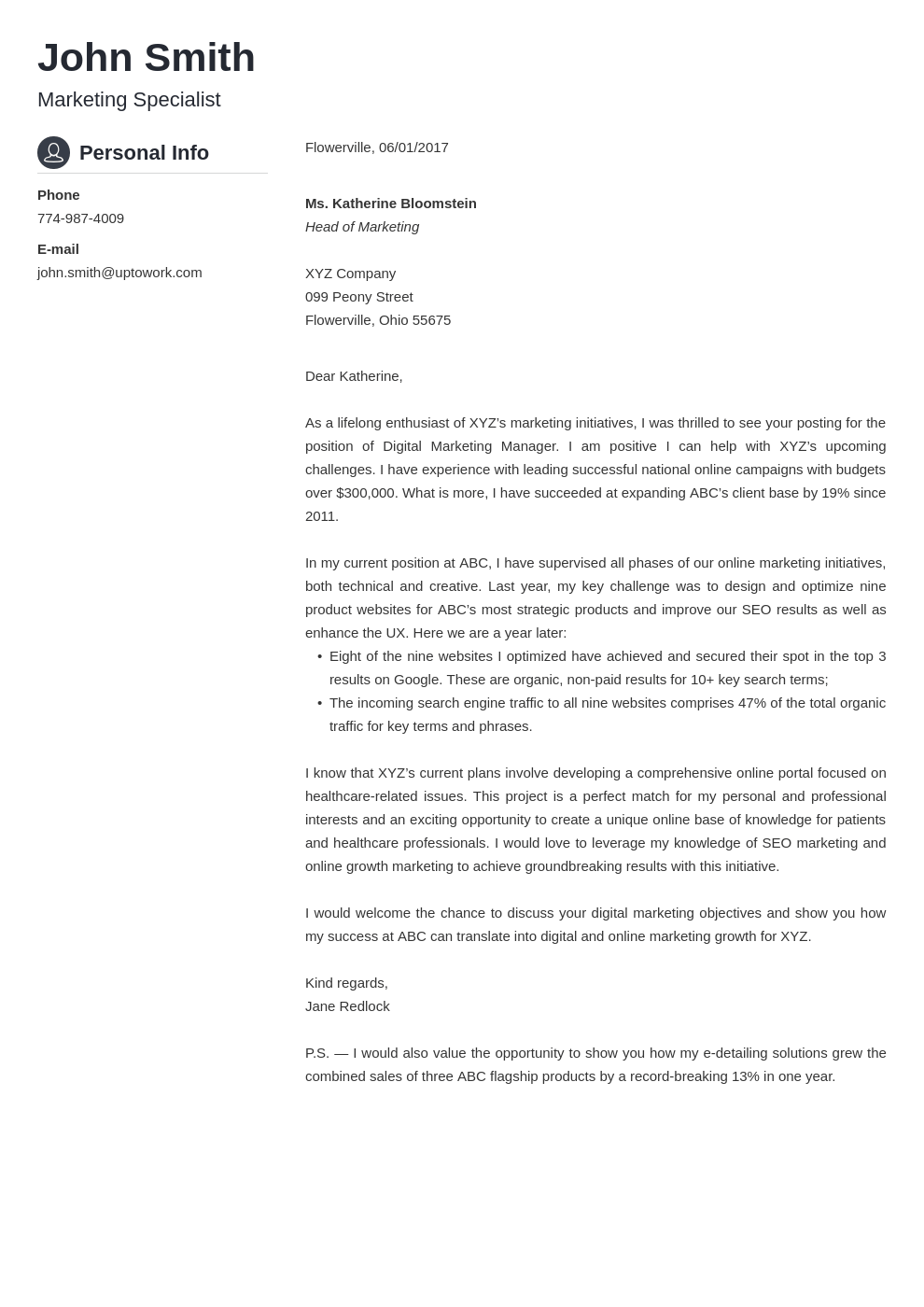 12. Crisp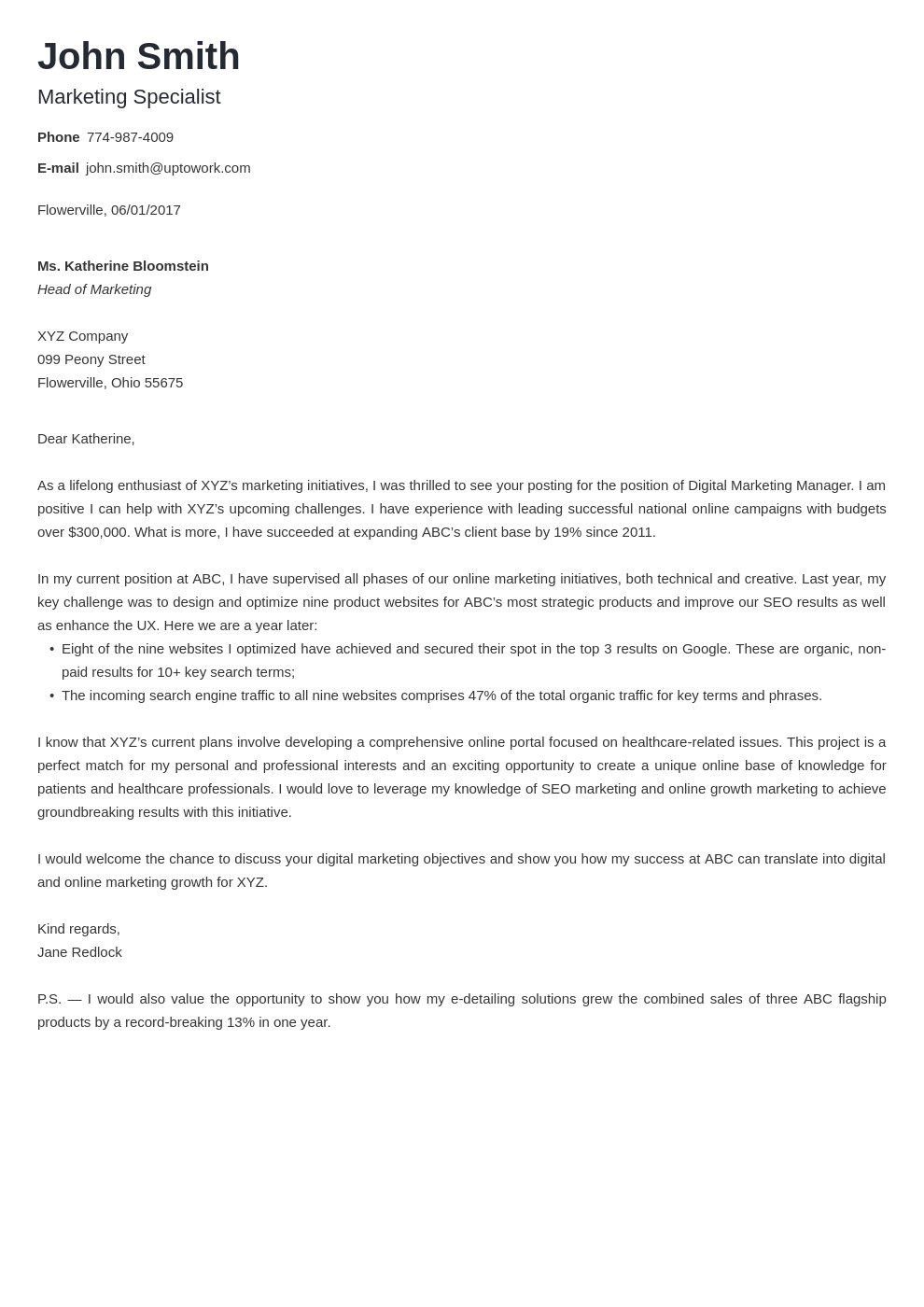 13. Nanica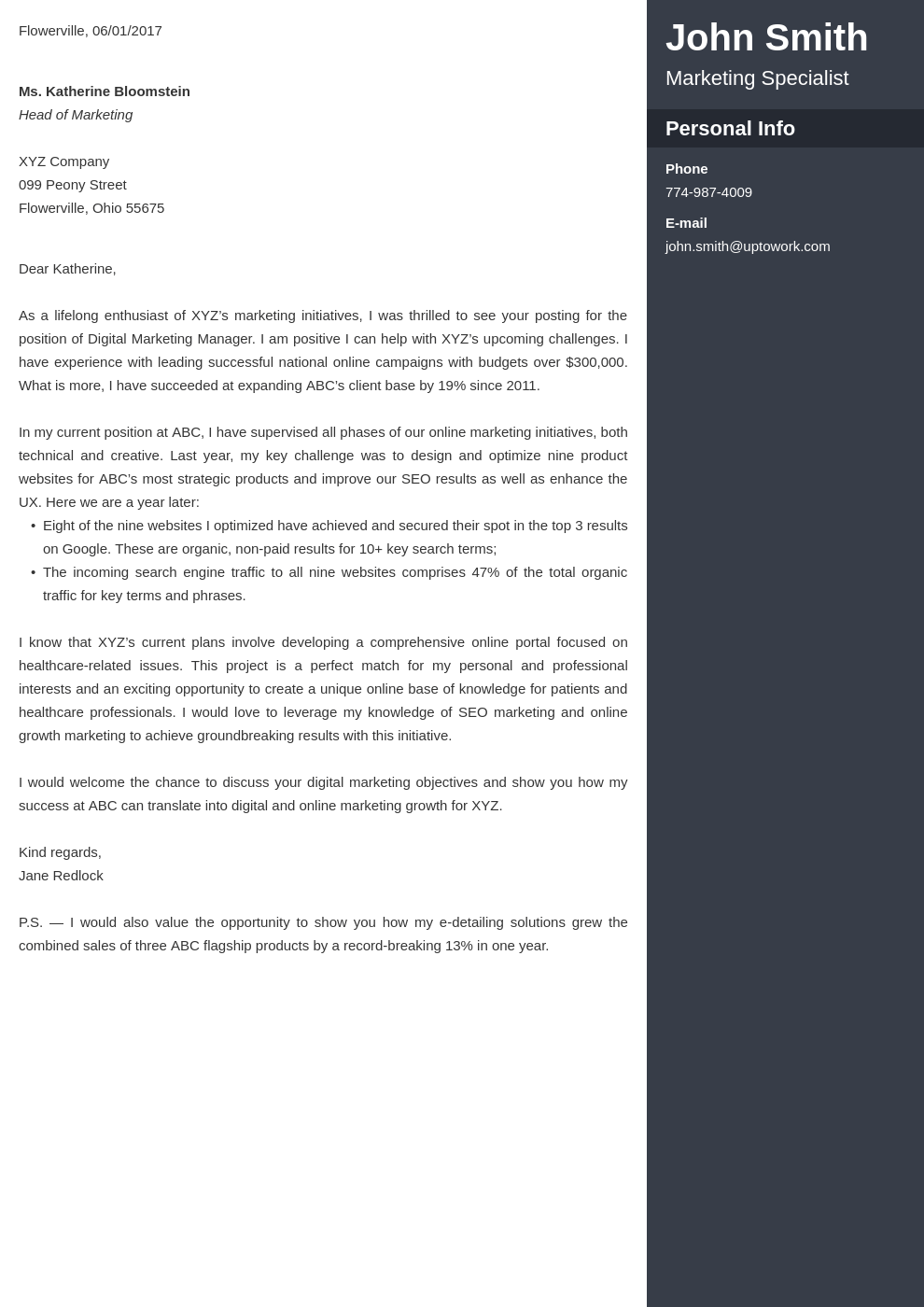 14. Enfold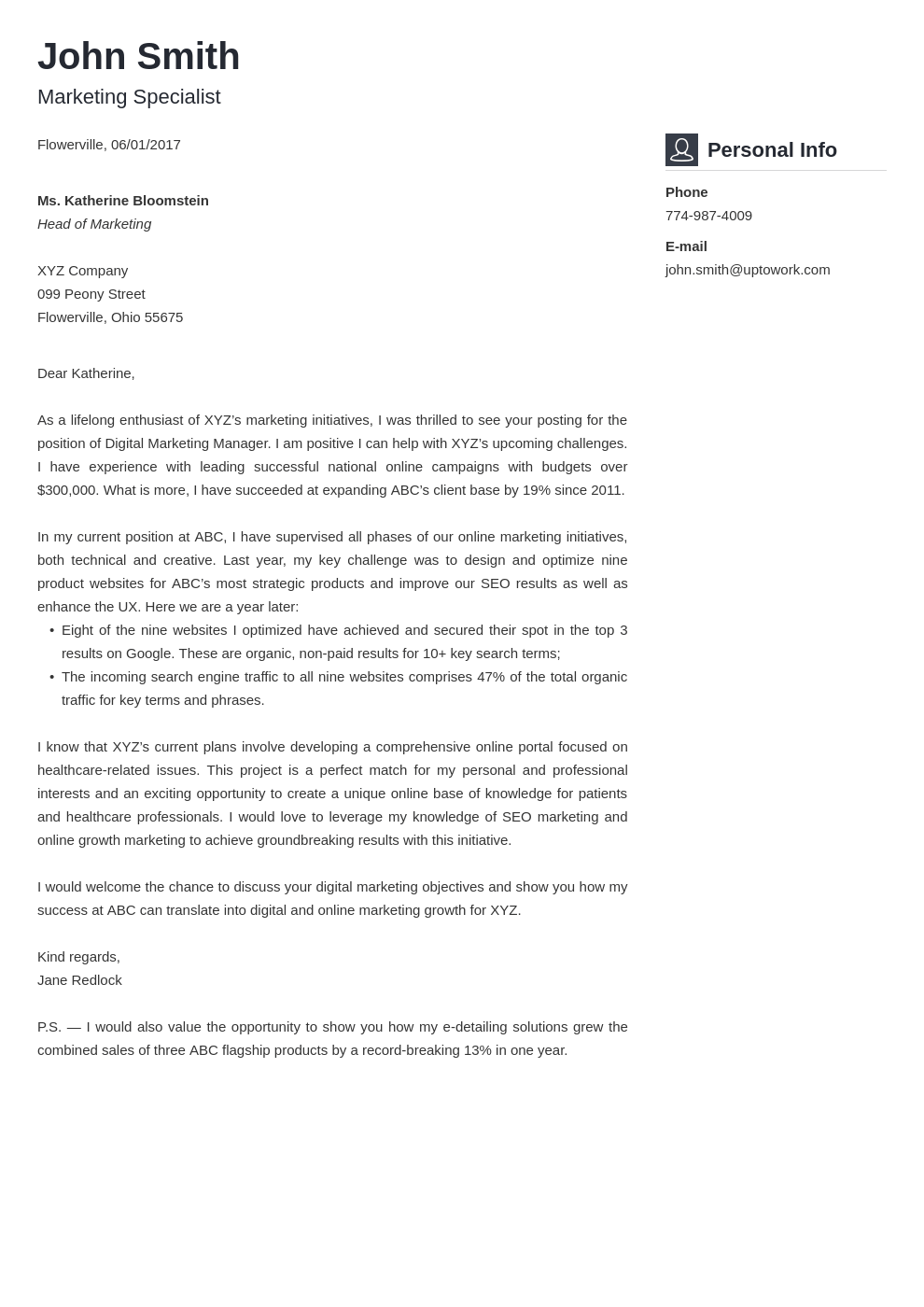 15. Vibes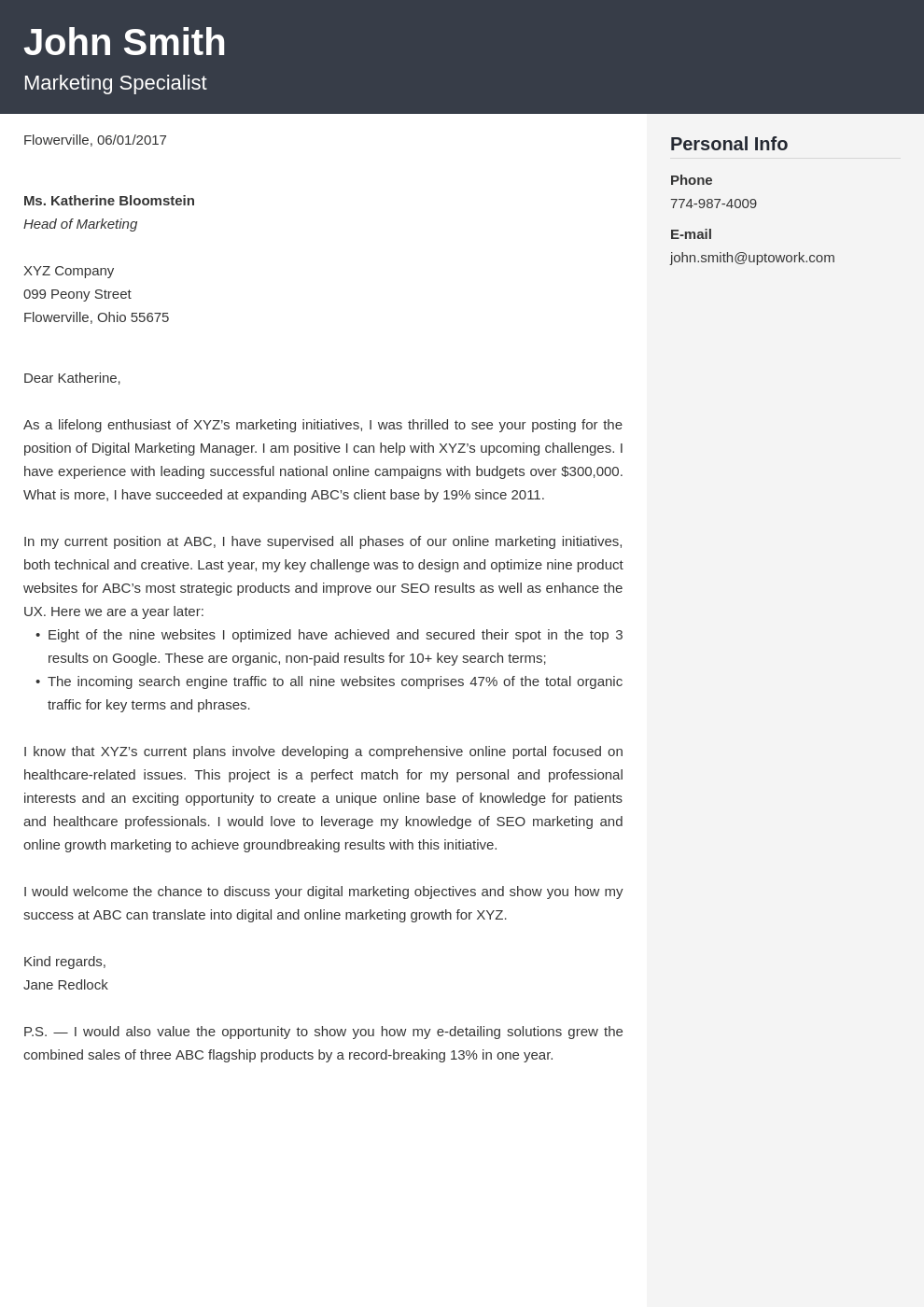 16. Cubic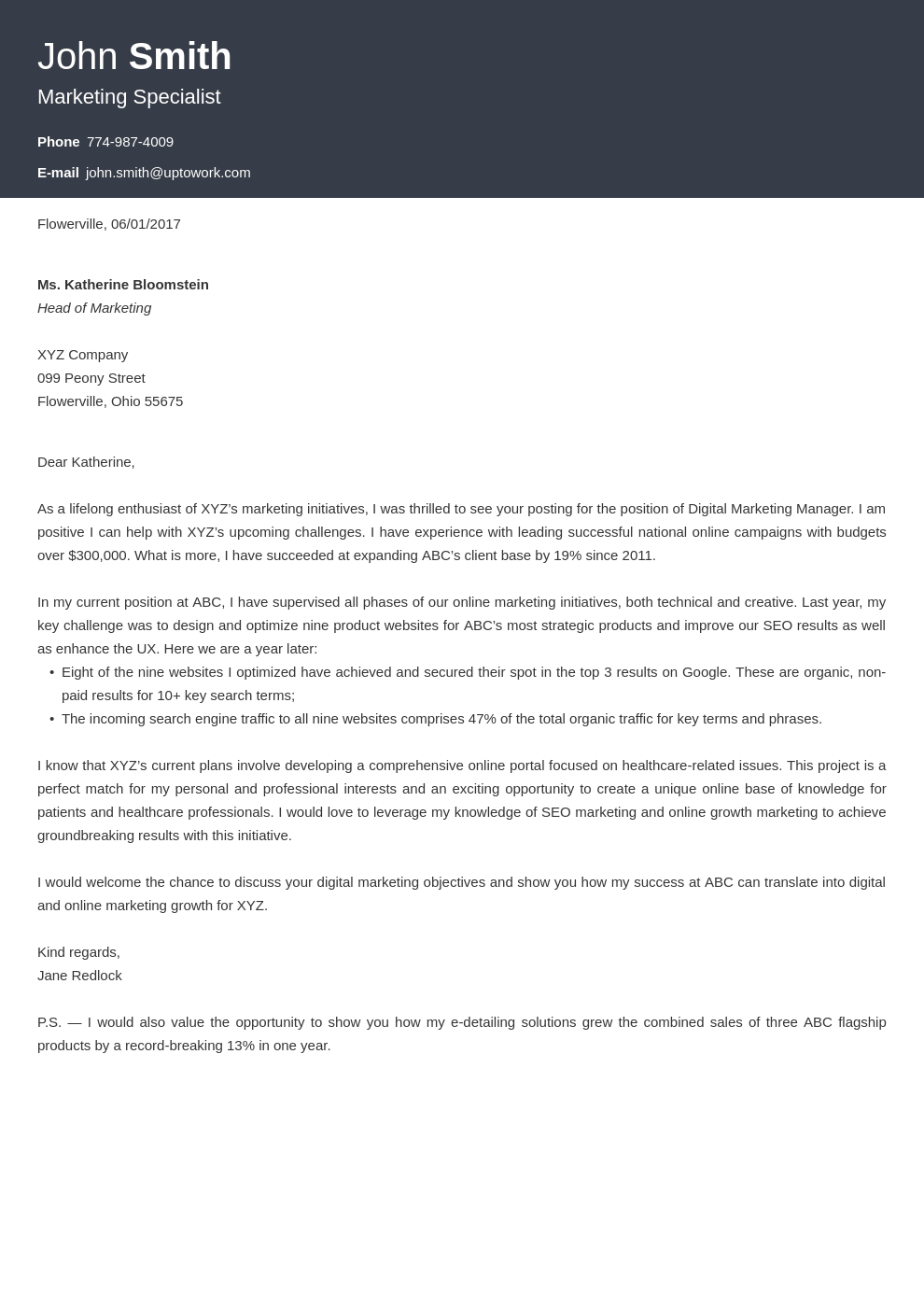 17. Diamond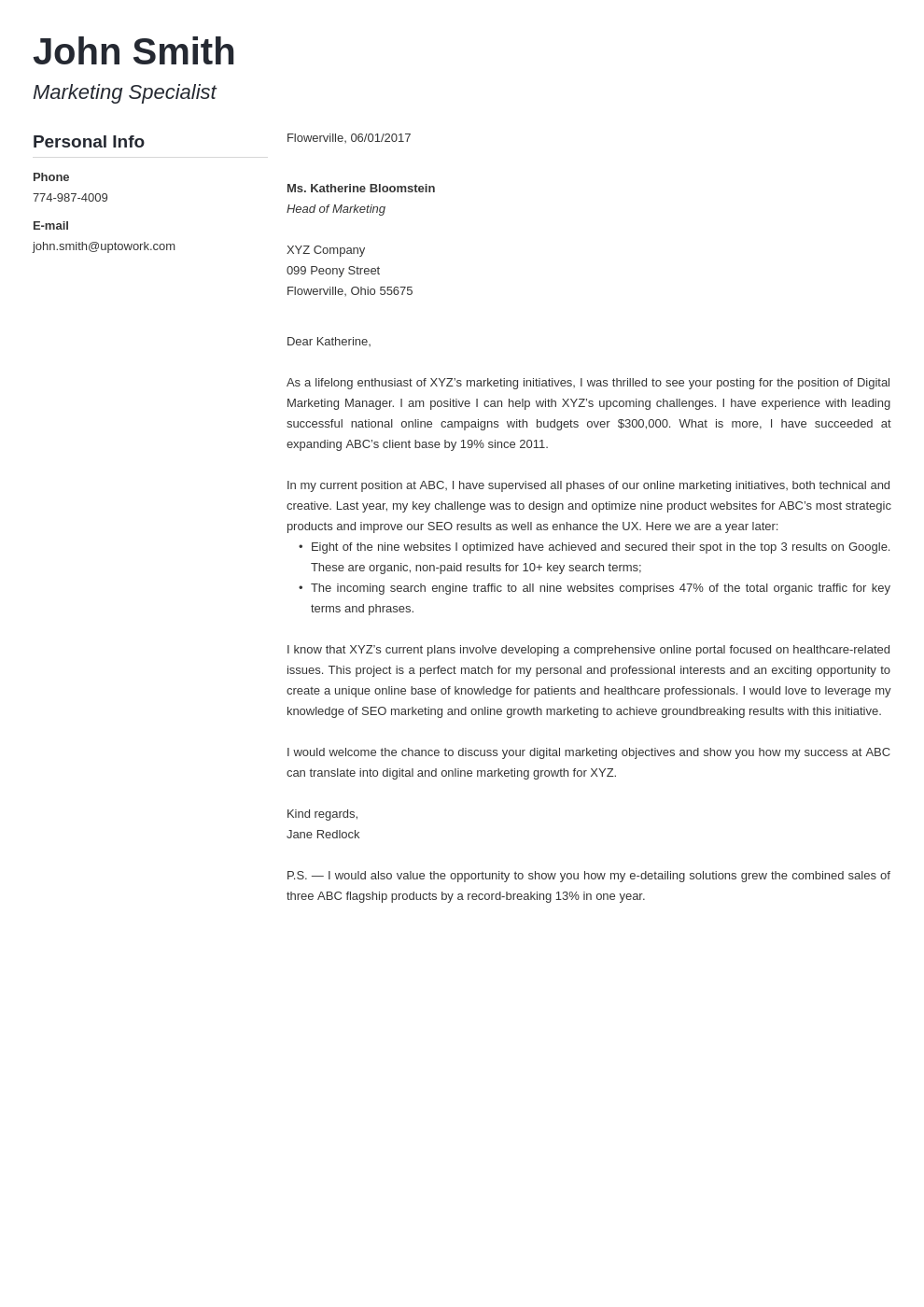 18. Modern
Easy to use and straightforward. Got an interview and a job offer right away!
With our builder, you'll get your

cover letter ready in 15 minutes.

Pick a cover letter template that matches your resume. Tell us your profession. You'll get a pre-written cover letter tailored to your job. You can tweak the contents to reflect your metrics and achievements. Download a PDF cover letter with a single click.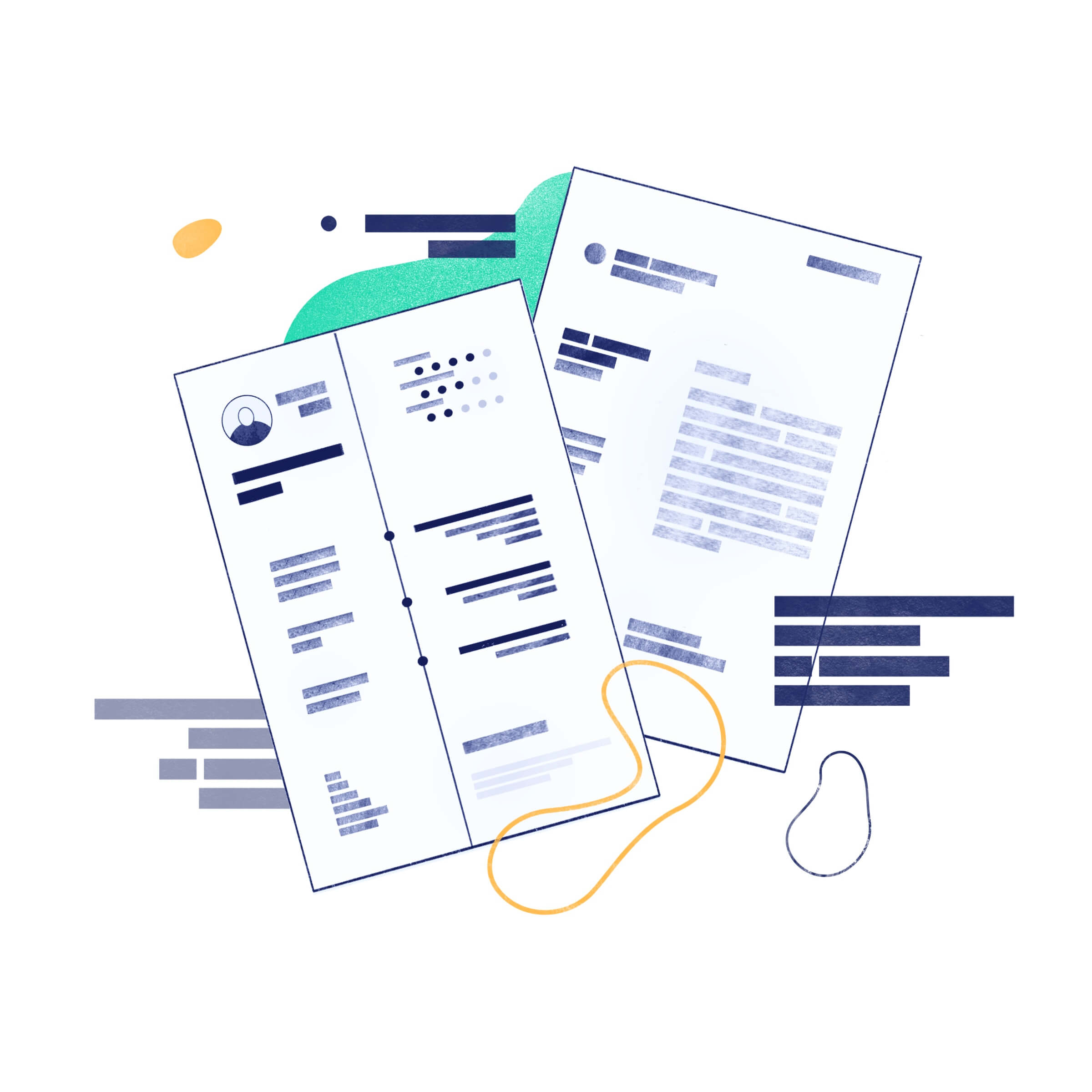 Sample cover letters for all professions.

Auto-fill your cover letter with readymade contents. Adjust and edit as much as you need to.
Pick from 18 professional cover letter templates in 400 colour combinations. Customize fonts, margins, line spacing and more.
Our resume and cover letter builder will let you create matching documents and impress recruiters with your attention to detail.
The only cover letter generator

proven to get you hired 33% faster.

Not a fan of writing? Let us do the hard part for you. Just tell us what your job title is and we'll suggest a cover letter tailored to your profession. All you need to do is fill in the blanks with your responsibilities and metrics.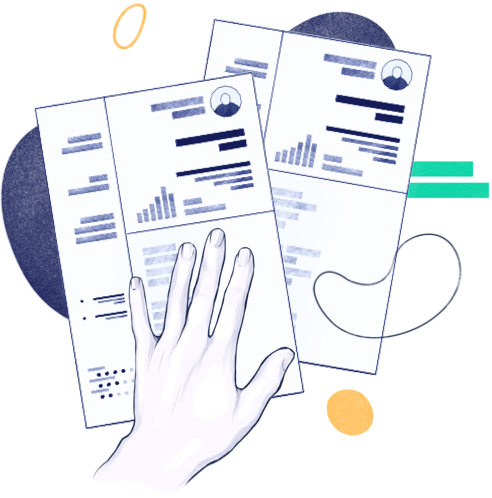 Pick a cover letter template
Select a template for a matching cover letter and resume combo.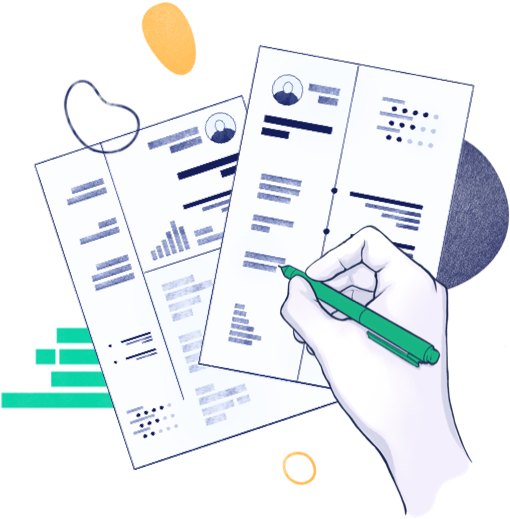 Don't worry about your writing
If you're in a hurry or just not too keen on writing, you'll be able to use contents pre-written by us and make minor edits and adjustments to reflect your situation.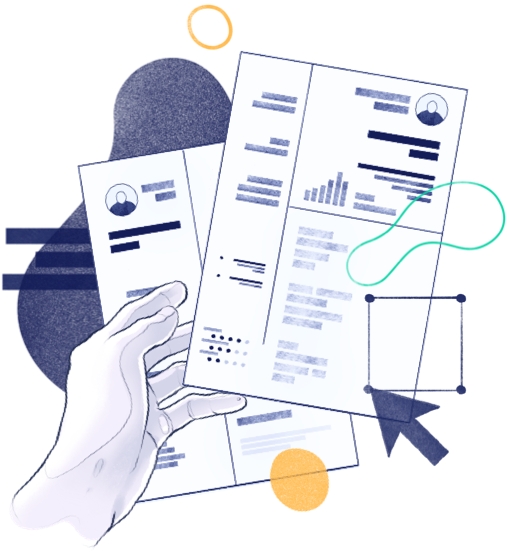 Download, send, land the job
Download a perfect PDF cover letter. Send it out with your resume and start landing more amazing job offers.
CREATE MY COVER LETTER
Join 1,000,000+ happy customers.

Rated excellent on Trustpilot.

Tisha

via Trustpilot

I am very satisfied with the selection of templates. I was able to easily create polished and professional cover letters and matching resumes. Check this out yourself!

Francis

via Trustpilot

It was a huge help in my job search. I was able to have the missing components of my job application handily available.
Double your chances of getting hired
Almost 50% recruiters still expect cover letters. Yet most candidates don't write them! If you do, you'll already be ahead of half the competition.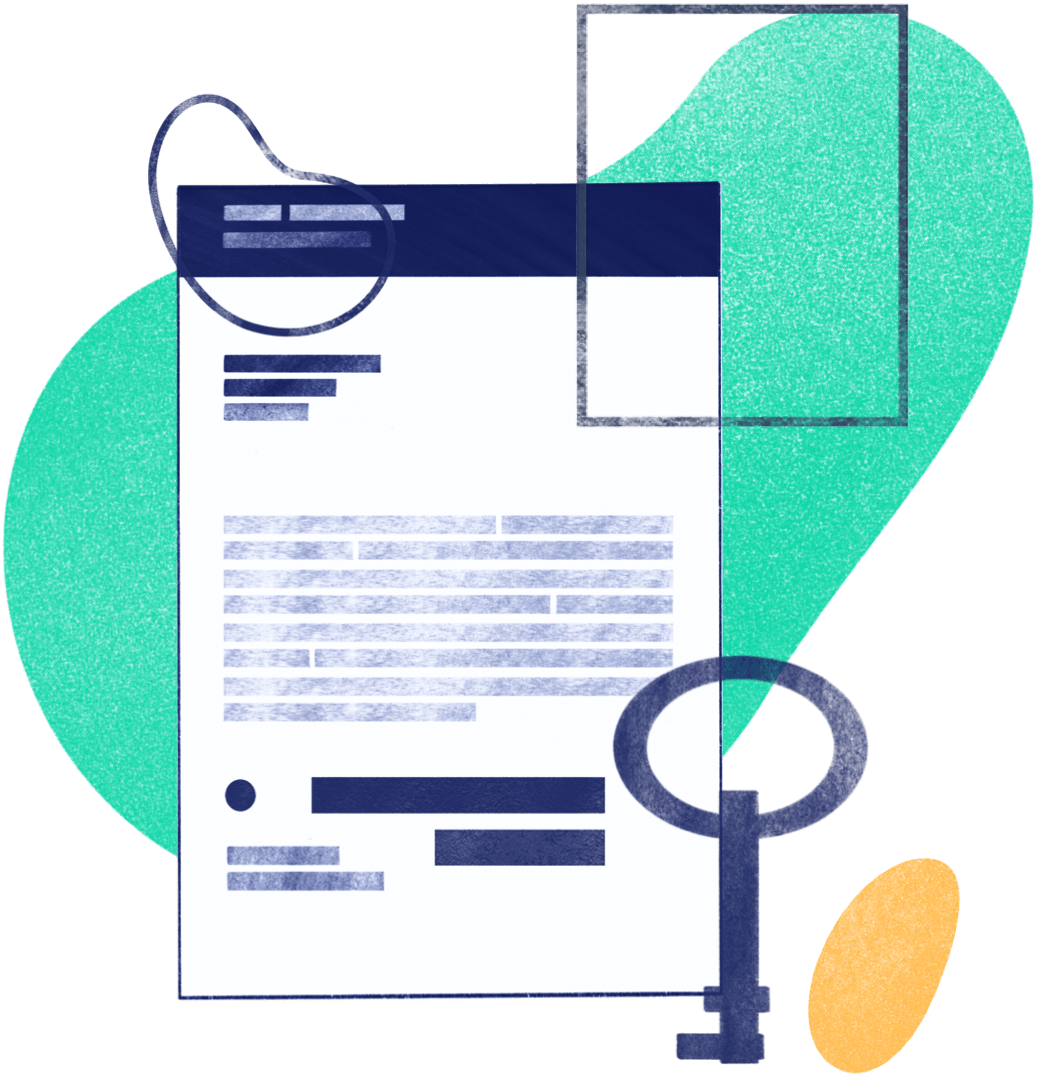 Powerful combo
Our resume and cover letter maker app offers matching templates for resumes and cover letters. All of the designs have been approved by HR professionals.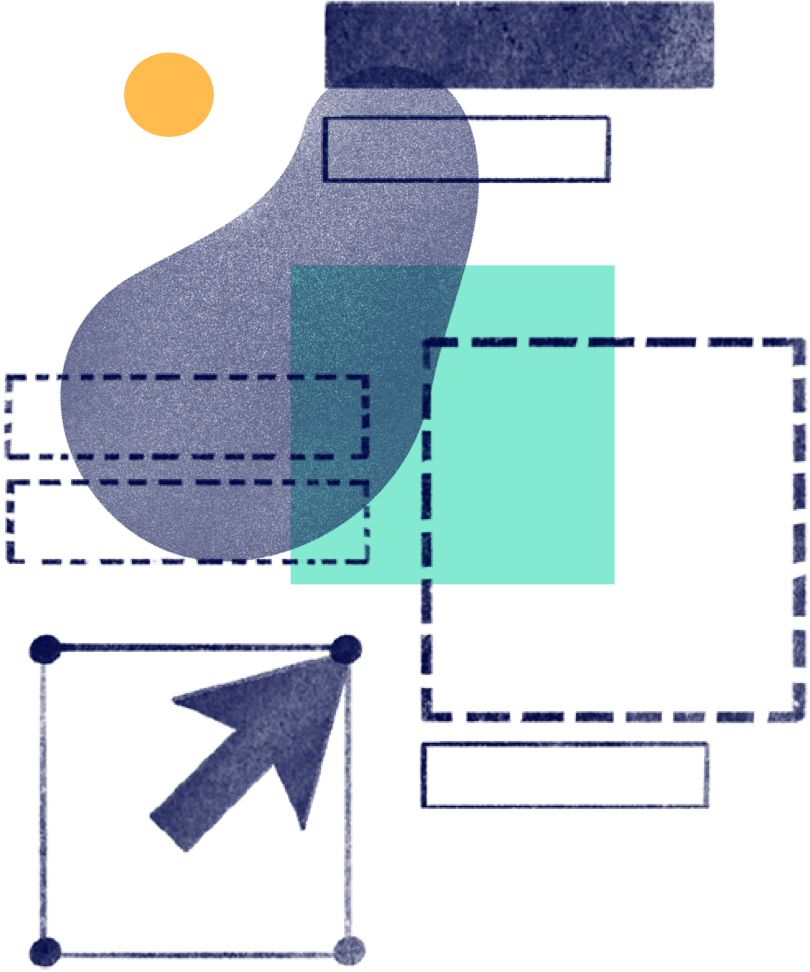 Unlimited customization
Change fonts, line spacing, colors, and more. Can't decide on the ideal cover letter design? Switch between templates to see which one works best. The contents will remain intact.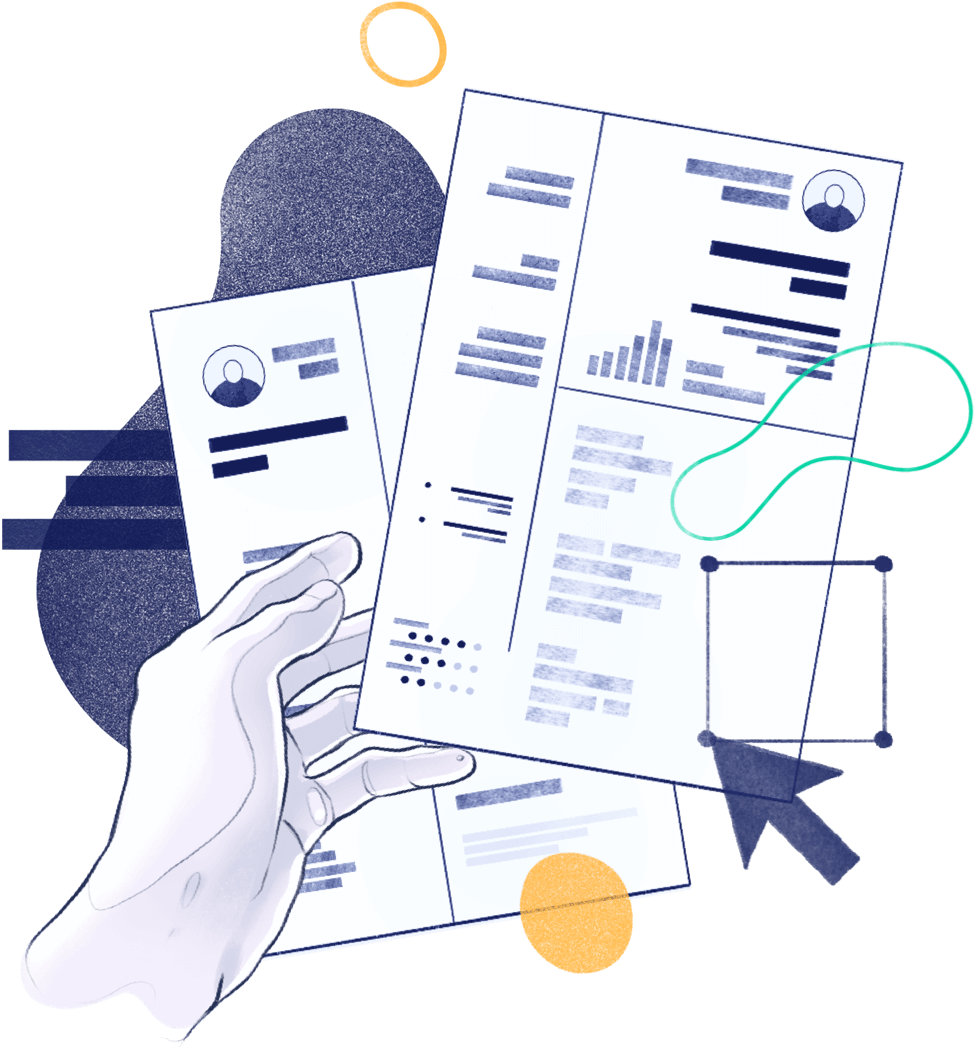 CREATE MY COVER LETTER
We offer so much more than just a cover letter maker:

Browse our collection of cover letter resources.

See expert guides on writing cover letters. How to start? What format to use? How to address a cover letter for the greatest impact? Read and find out.

COVER LETTER RESOURCES