Don't struggle with formatting your resume—

use our templates to land more interviews.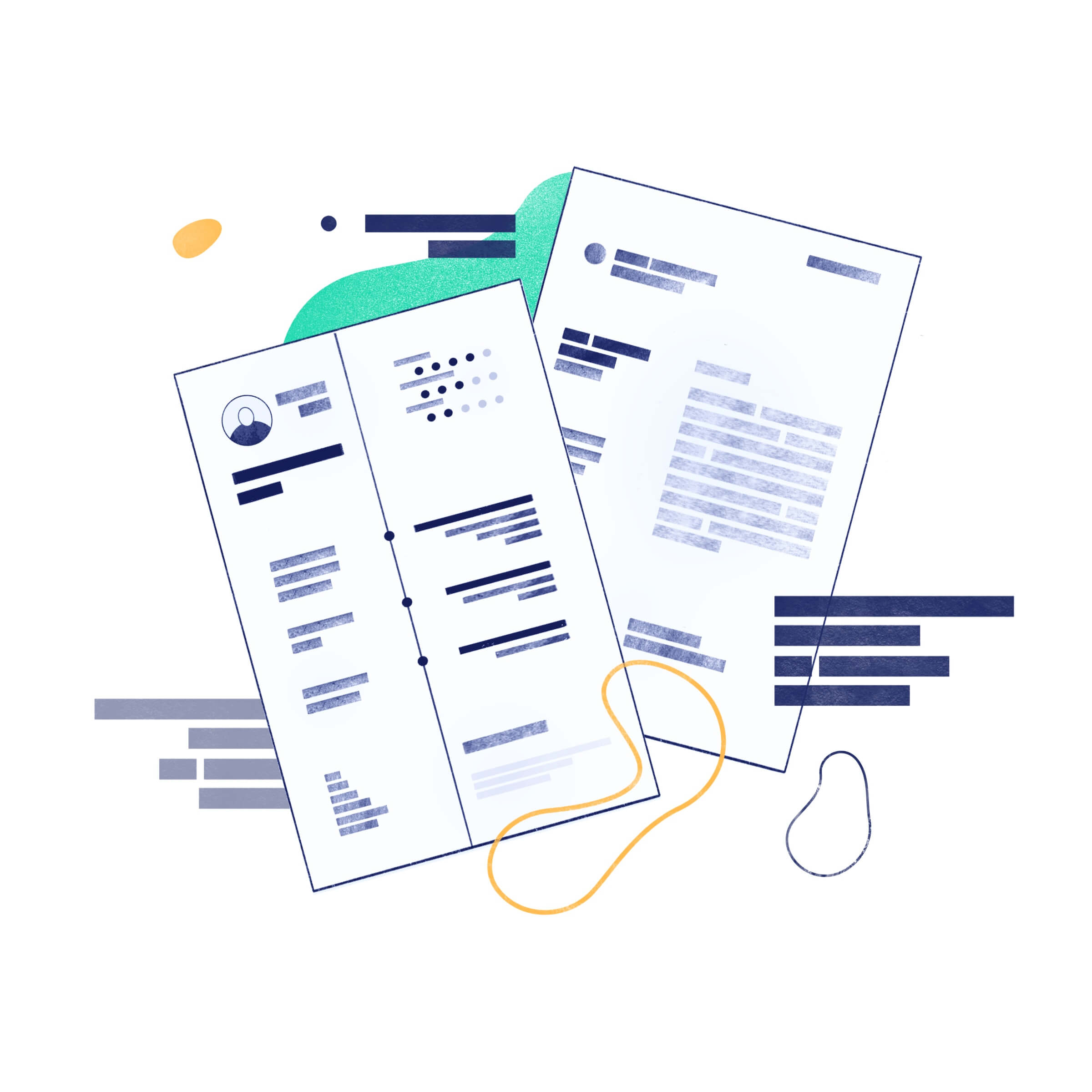 Resume writing has never been so easy. Here's how our templates work:
Choose from 18 beautiful templates designed in cooperation with top-level hiring professionals
Auto-fill your resume with ready-to-use bullet points and skills tailored to your job.
Get an instant, automatic resume check and tips on how to make your resume better.
Download your PDF resume, apply for amazing jobs and get more interview offers!
CREATE YOUR RESUME
Pick a resume template and make it yours

with unlimited customization options.

The best resume template is one that impresses hiring managers, highlights your professionalism, and reflects your individuality. With ResumeLab, you'll get one.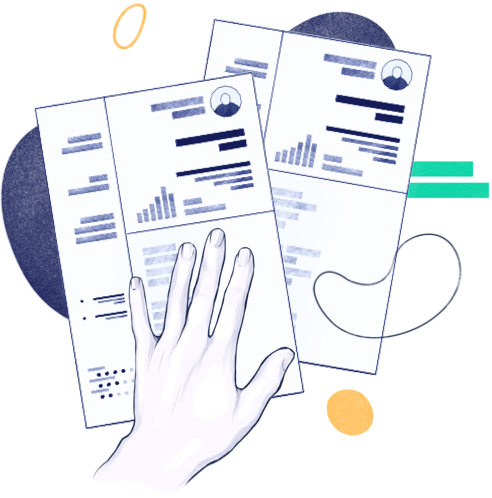 Choose a resume template
Pick from 18 modern and professional resume templates and 400+ color combos.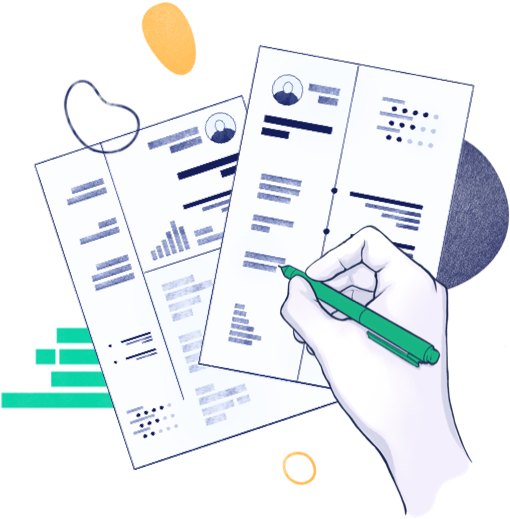 Fill in the blanks and customize
Drag and drop ready-to-use contents that match your profession. Adjust to show your achievements.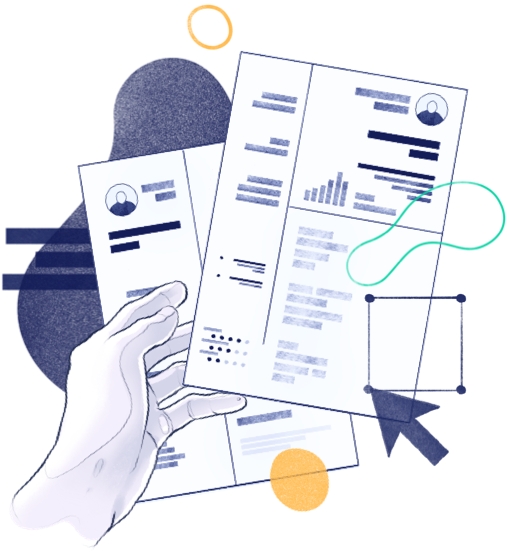 Land the dream job
Download your PDF resume, send it out, and get ready for interview call-ins!
Resume templates that let you

hack the job search.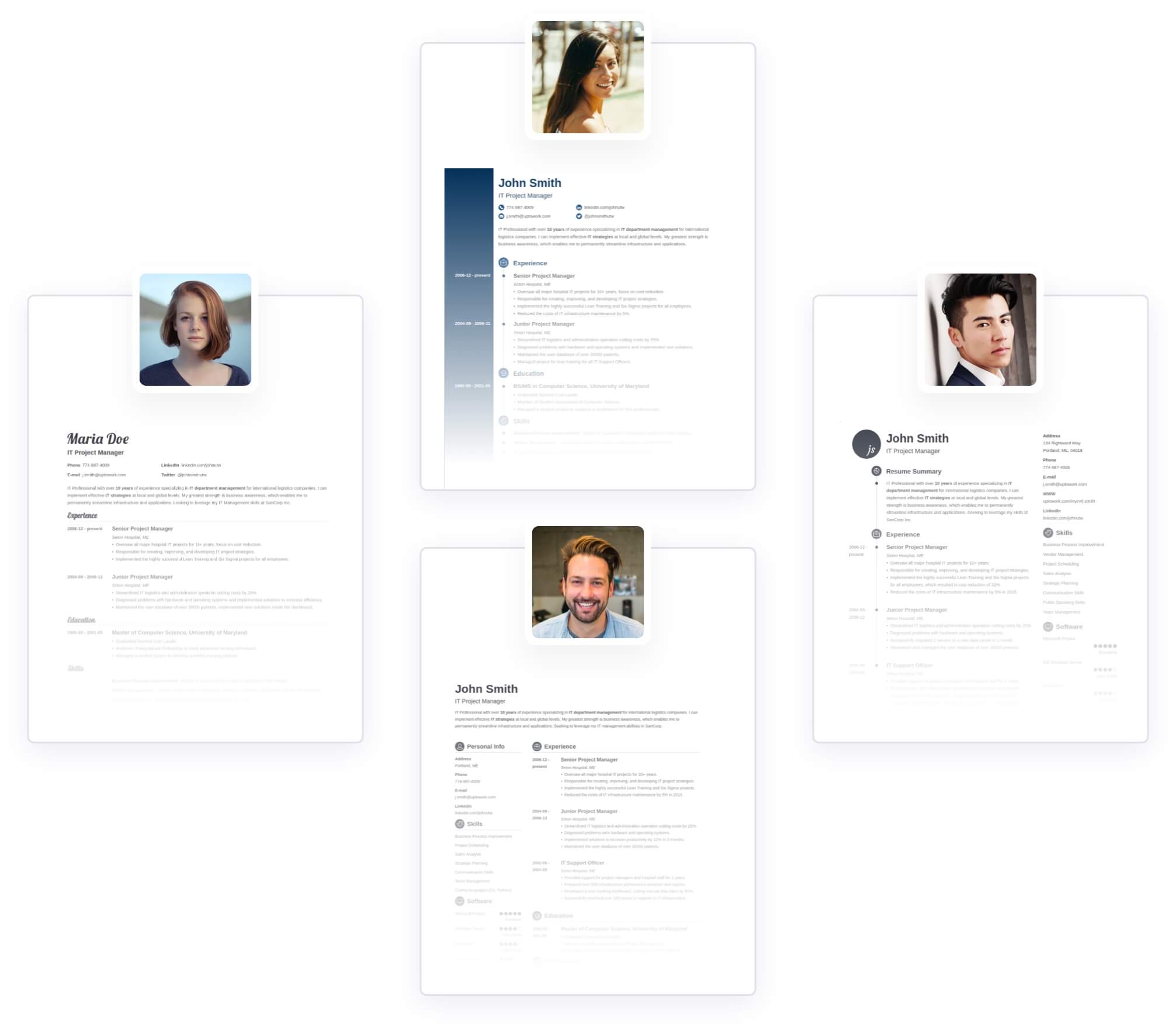 Our professional resume templates are optimized to meet the 2019 hiring standards.

All ResumeLab's resume templates are ATS-friendly: you'll beat the applicant tracking software bots and reach human decision makers.

But a good resume template isn't enough: that's why you can add ready-made contents written by hiring industry insiders. Plus, use matching cover letter templates to polish your job application.
Job resume templates and career resources to help you

get the career you deserve.
How to choose the best resume template for your application?
First, you need to understand the very basic concept:
What is a resume?
A resume is a document you submit when applying for jobs. It outlines your best achievements, skills, and experience relevant to the position you're targeting. That's why every good resume has to be customized to the job opening.

Every resume you send out should be designed and written with a specific job in mind. That's why different resume templates will work best for different job applications.
Corporate positions
If you're applying to corporate and office openings, you need a professional resume template that shows you mean business. The resume template you choose has to be formal and elegant. At the same time, such jobs usually attract 300+ candidates, so your resume template has to grab attention straight away if you want to stand out.

Pick a template with a distinct header at the top and clearly visible section headings. Make it eye-catching and easy to skim in seconds.
Tech jobs
Every techie eyeing a new position should use a modern resume template. One that shows you're at the cutting edge of new technologies.

Use a contemporary resume template with modern elements such as side columns or bar charts for your skills. Speaking of skills: make all your software competencies visible at first glance. Go for a resume template with a distinct skills section.
Creative gigs
For creative jobs, such as graphic design, advertising, marketing, or copywriting, ideal resume templates are, surprise surprise—creative. A good creative resume template highlights your individual style. To land a creative gig, add some personality to your resume.

Go for a resume template that uses colors. A flaming orange or pink might be too risky, but navy blue or dark green will do the trick. Creative details such as tiny icons for your contact information will be a good addition.
Academic purposes
Whether you're writing a student resume for college applications or a curriculum vitae for a seasoned researcher, you need a good academic resume template. Competition in academia is fierce and, for any application, a resume is usually the first document selection committees review so it has to be flawless.

An academic resume template shouldn't feature any gimmicky graphics. Pick a basic resume template and keep your information well-structured. Academic decision-makers can be nit-picky so make sure you follow the rules.
Conservative industries
Wedding planning, legal corporations, federal institutions, or NGOs—for all such organizations, it's best to keep your resume as simple as possible. Simplicity, after all, is the ultimate sophistication.

Use a simple resume template — nothing more than black text on white background. Pick a traditional font, preferably a serif one. Let your expertise and qualifications do the talking.
The good news?
At ResumeLab, we have all sorts of templates you'll ever need. So what are you waiting for?


CREATE YOUR RESUME NOW