Choose your resume template
Select a template below. You can change this later.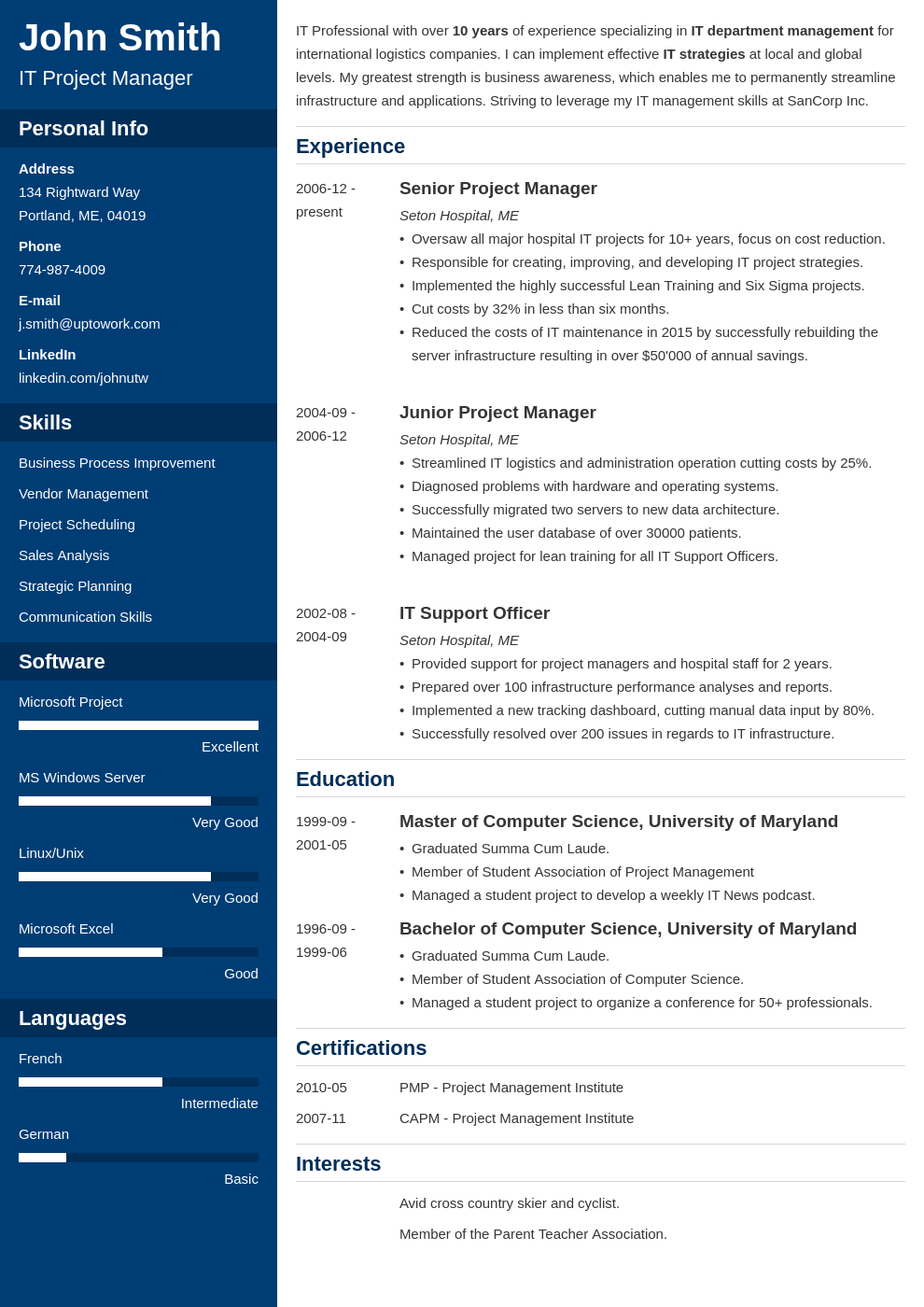 1. Cascade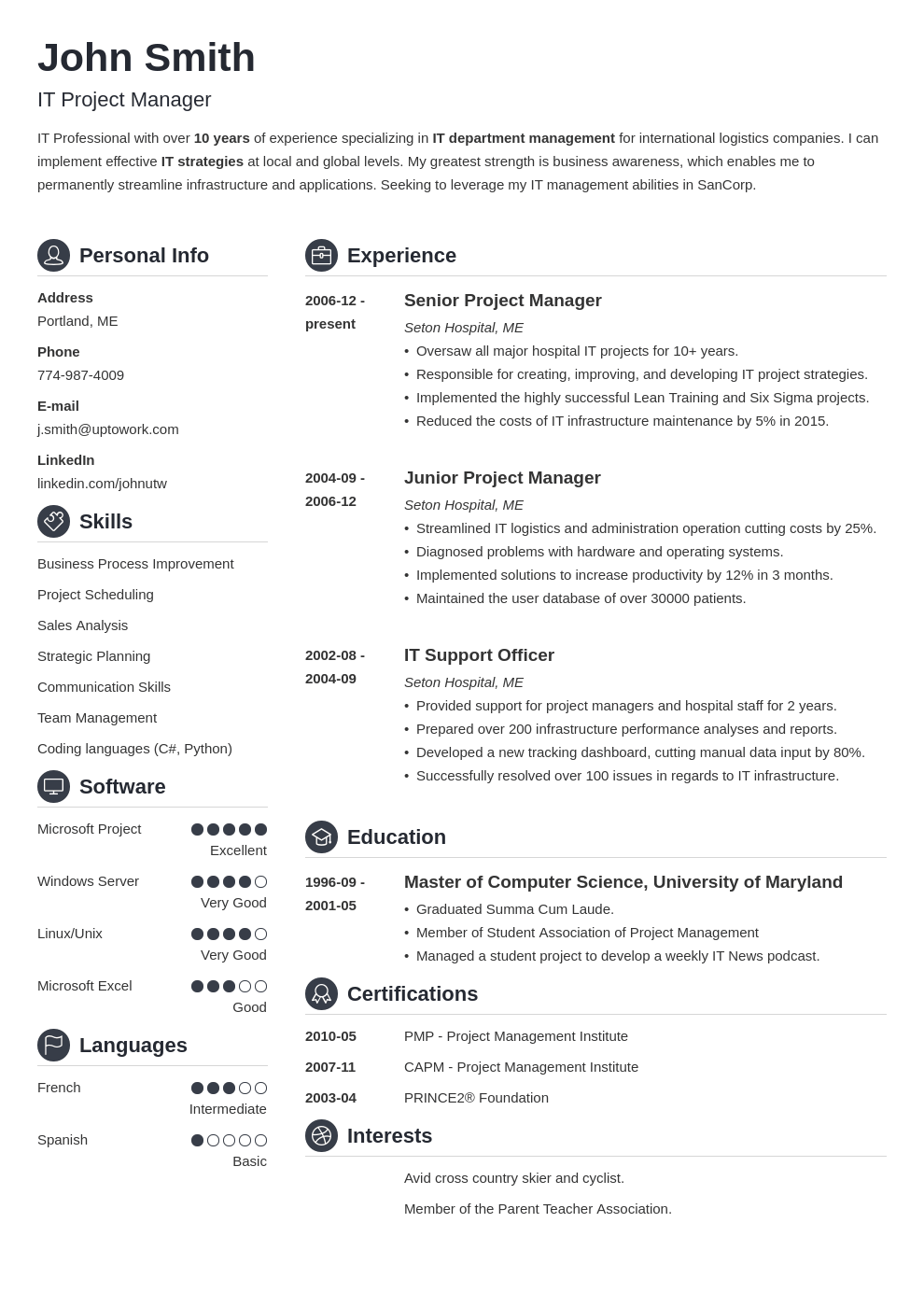 2. Crisp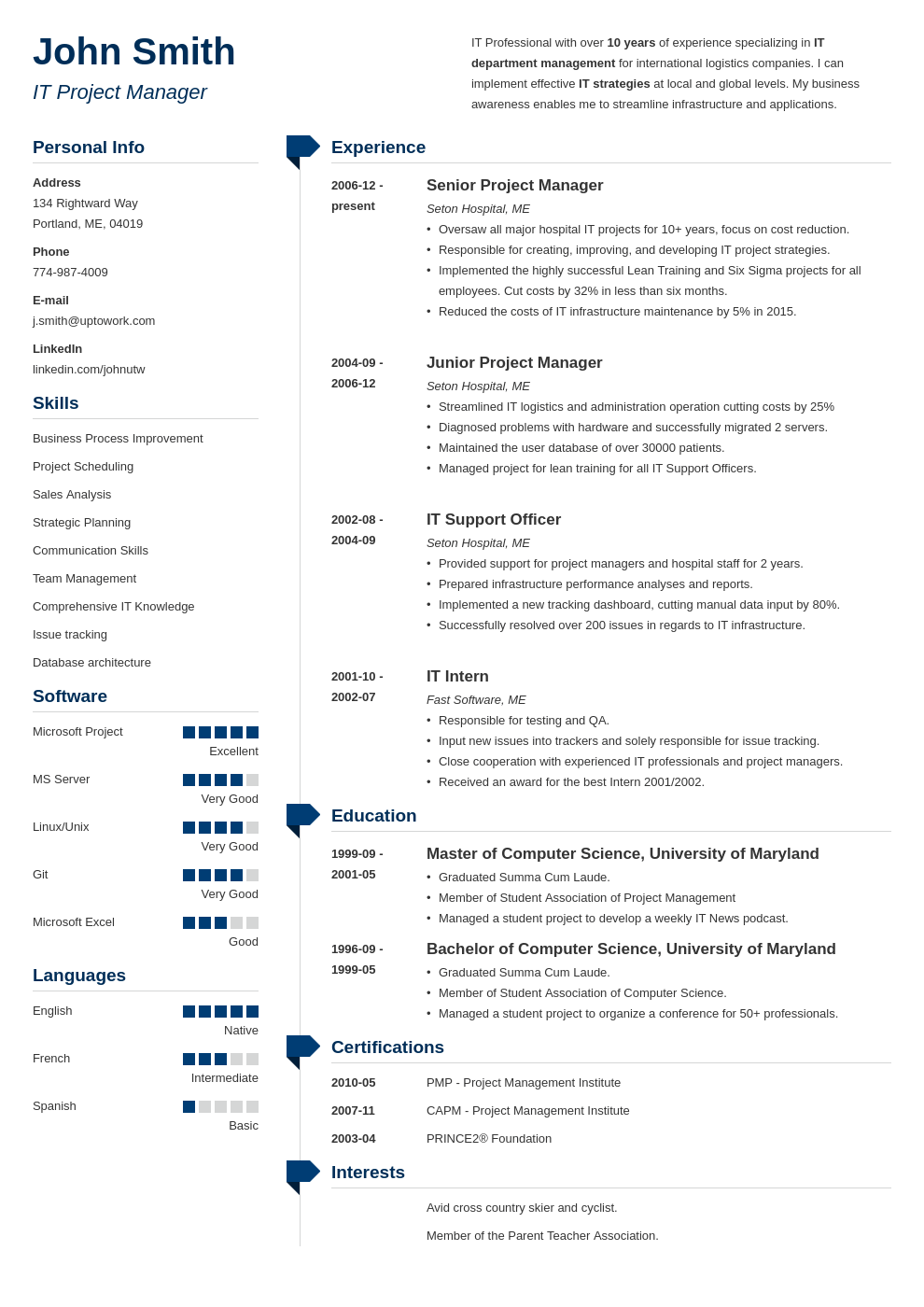 3. Muse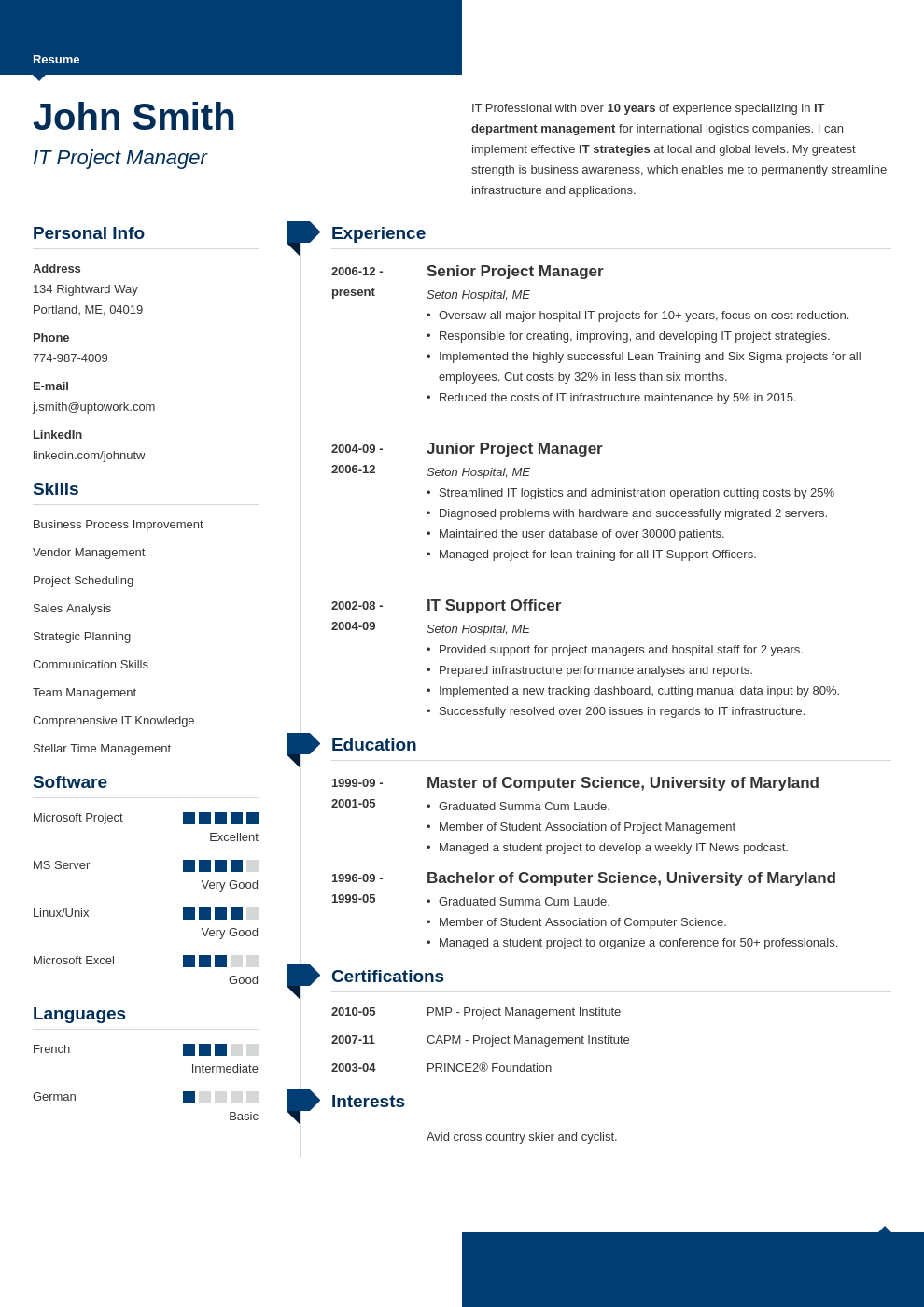 4. Modern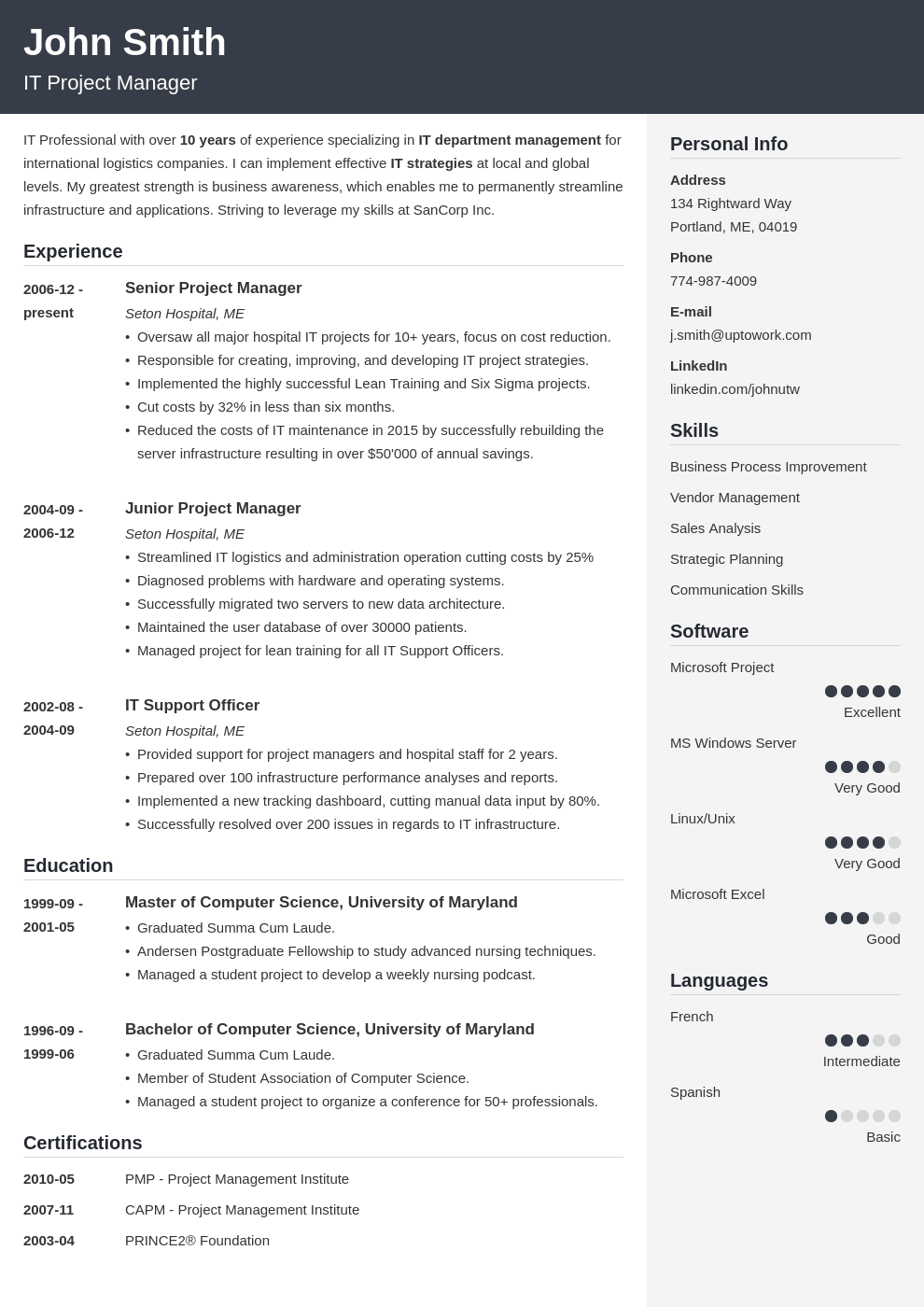 5. Cubic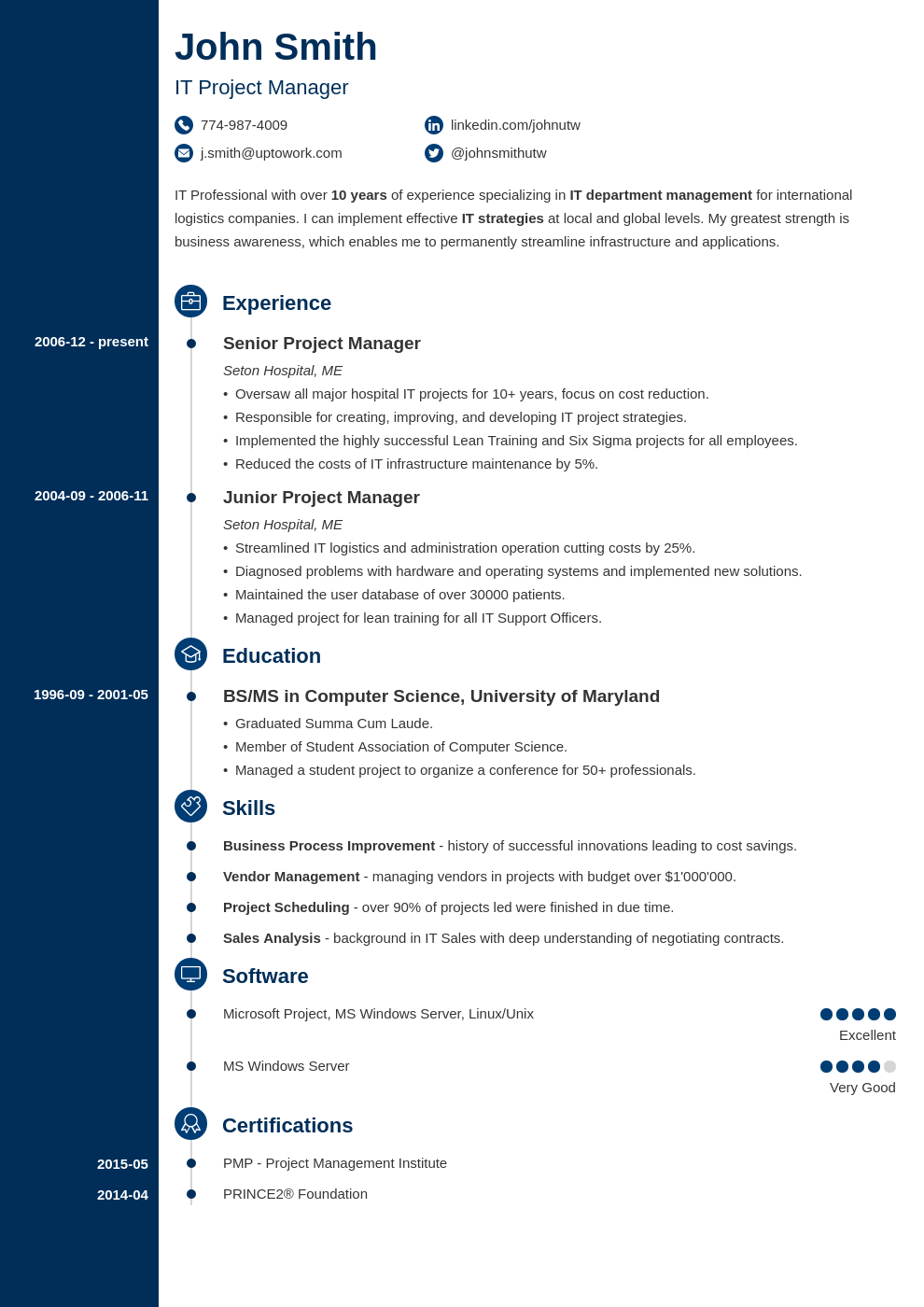 6. Concept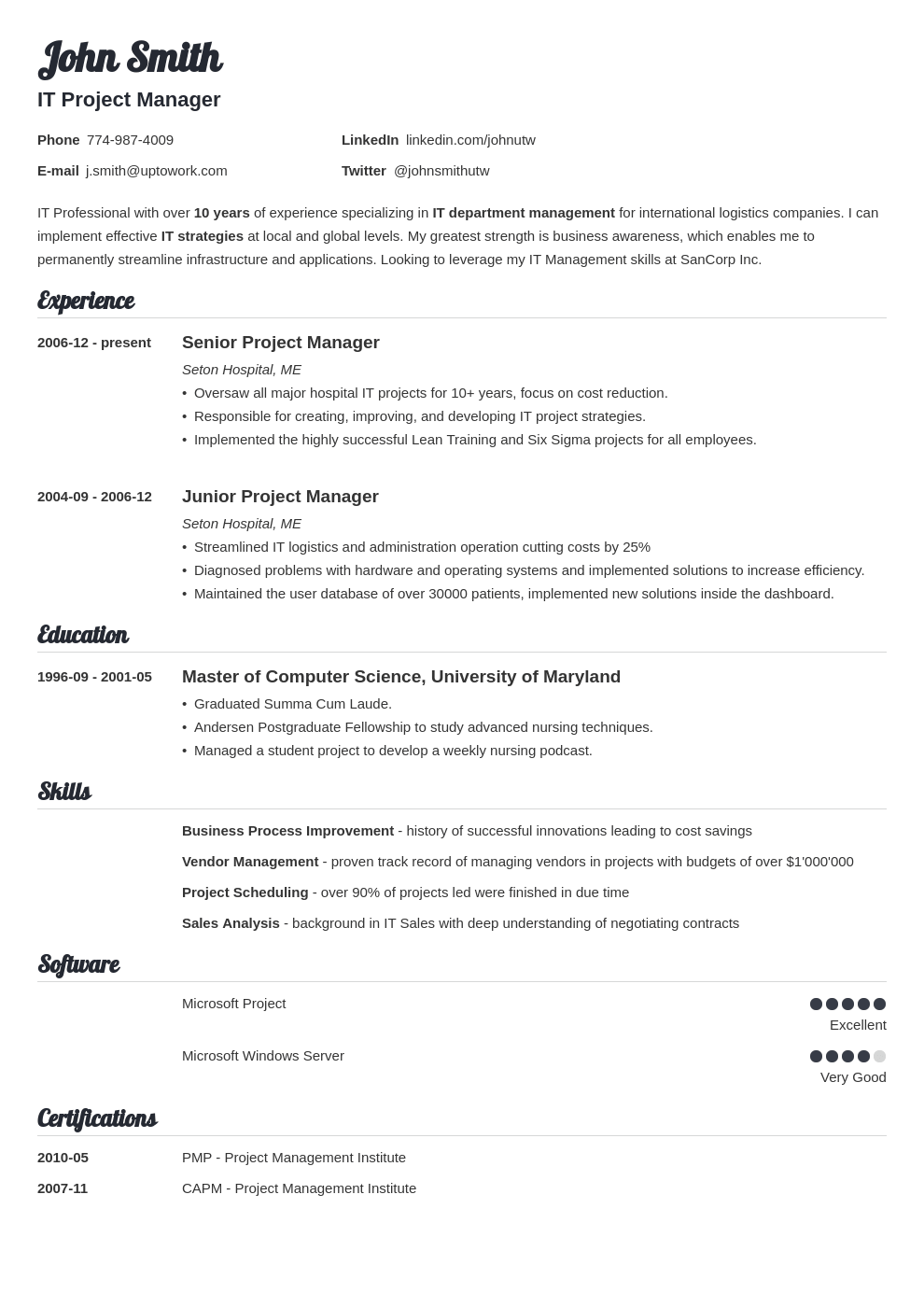 7. Valera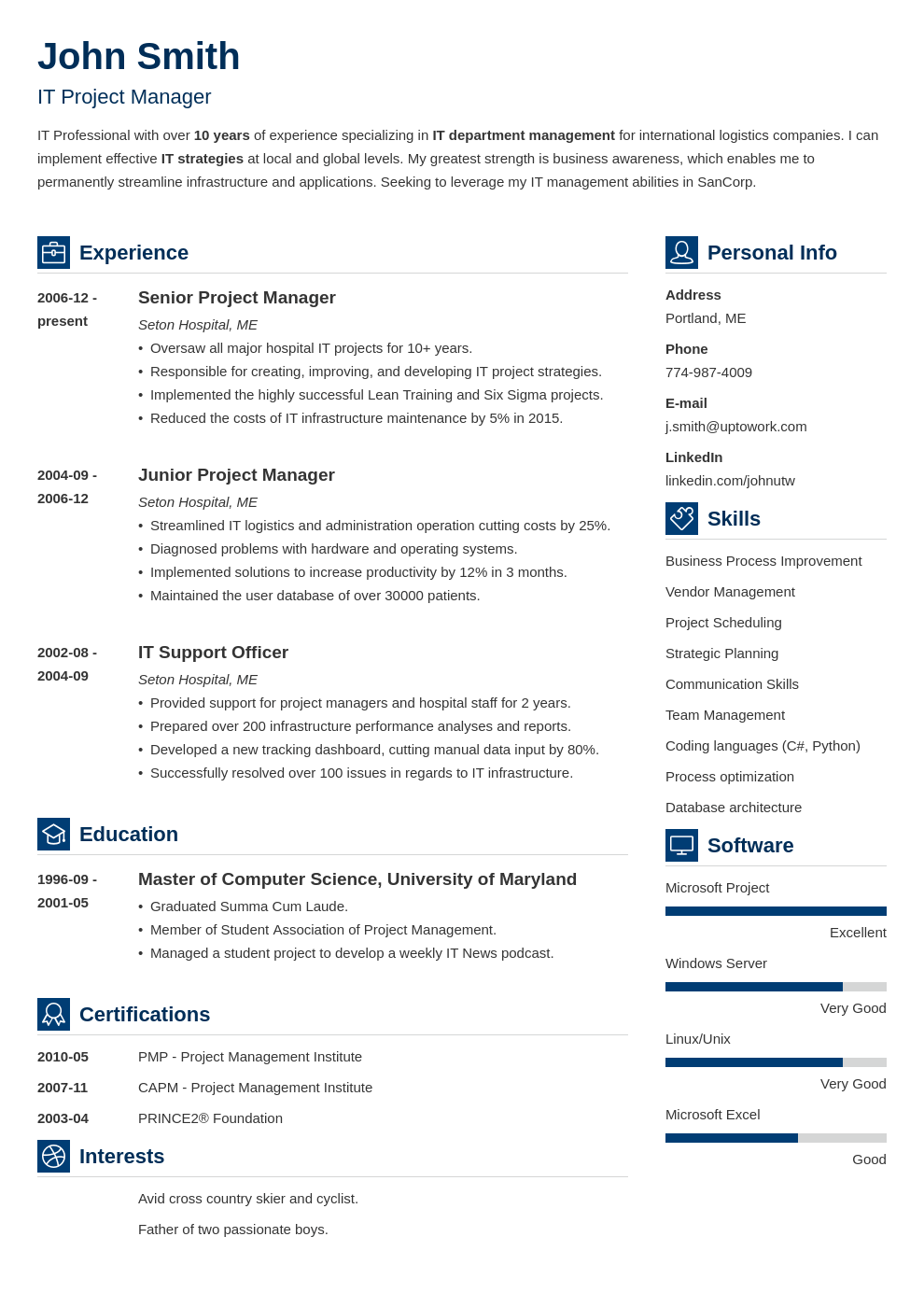 8. Vibes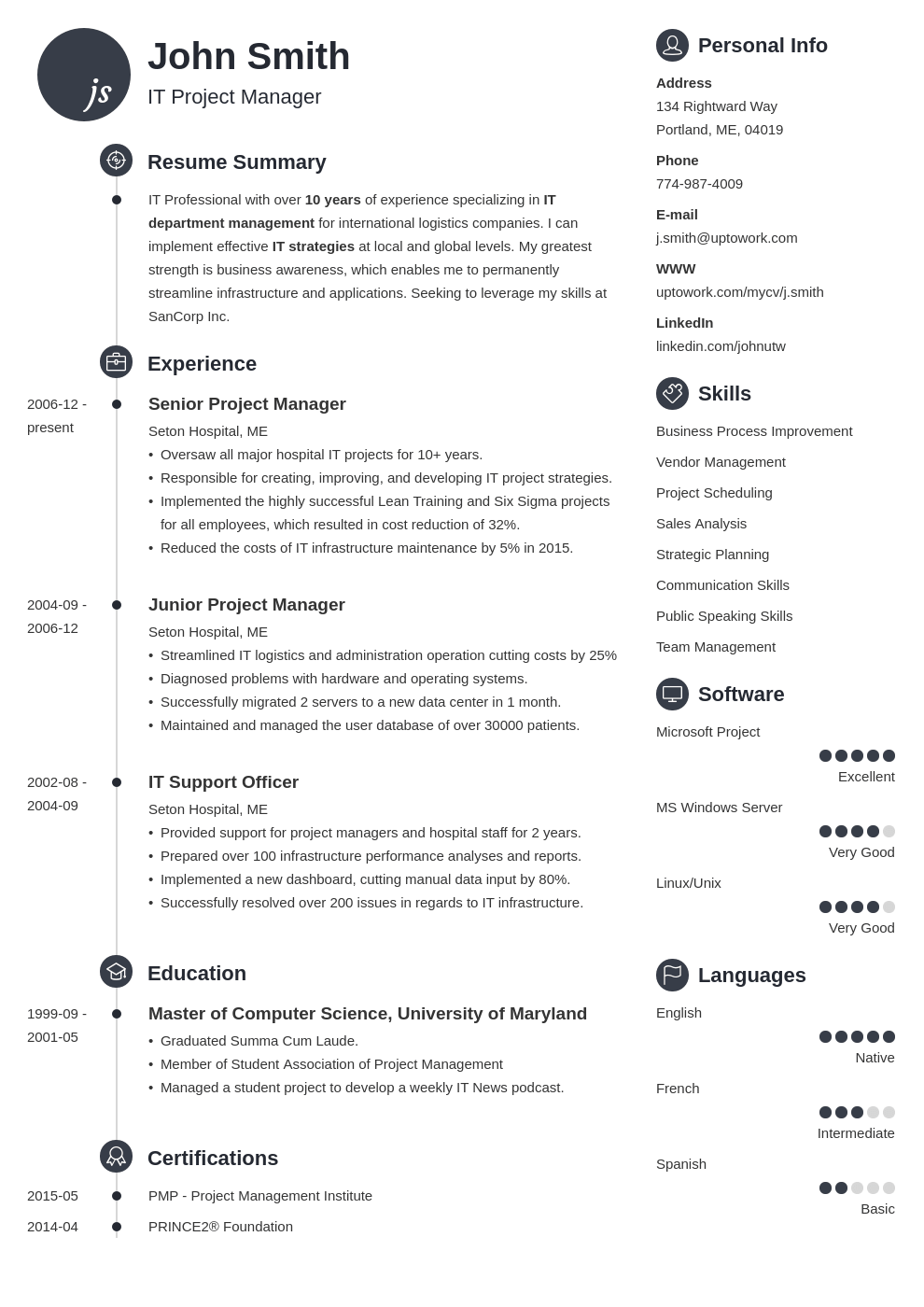 9. Primo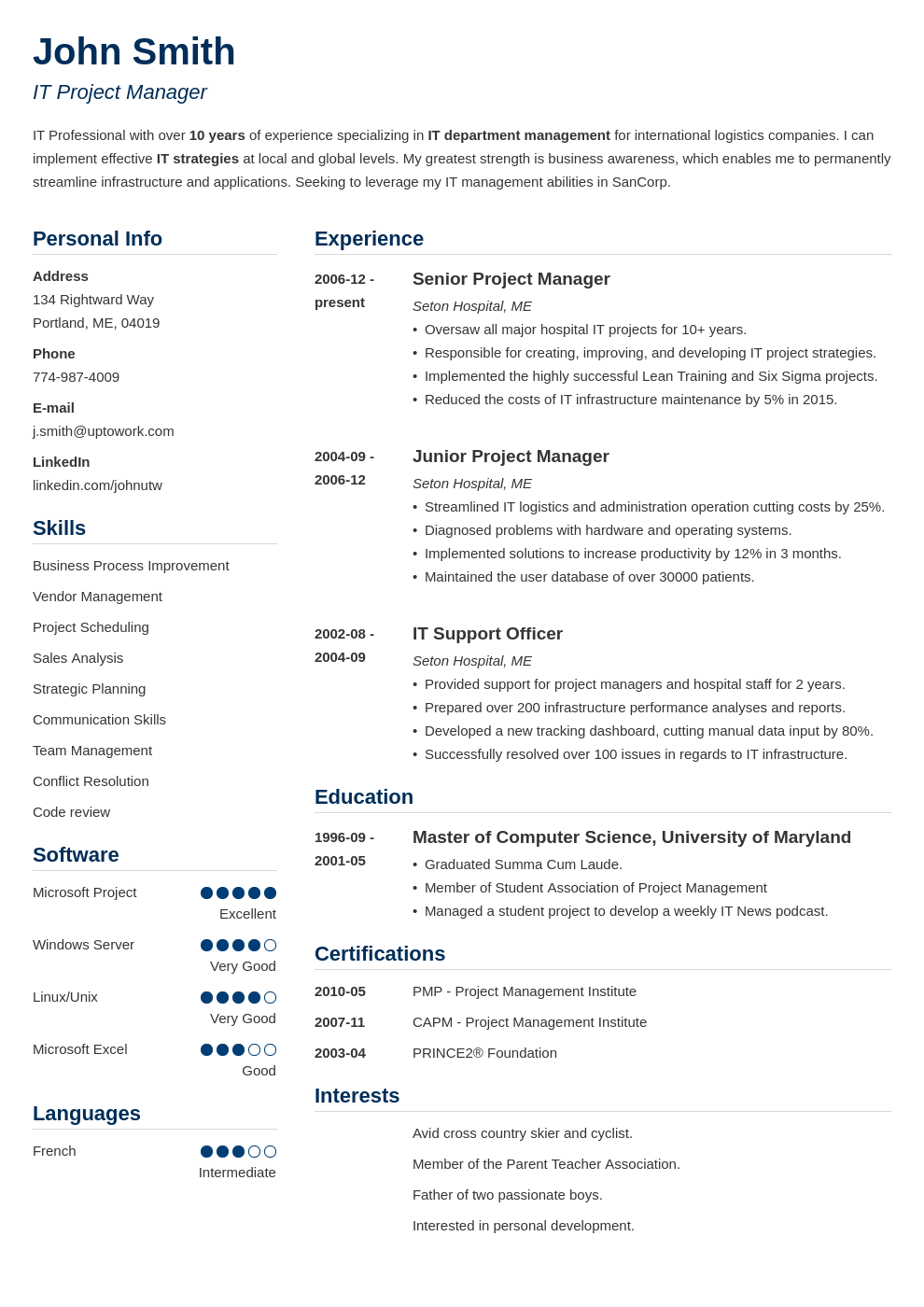 10. Simple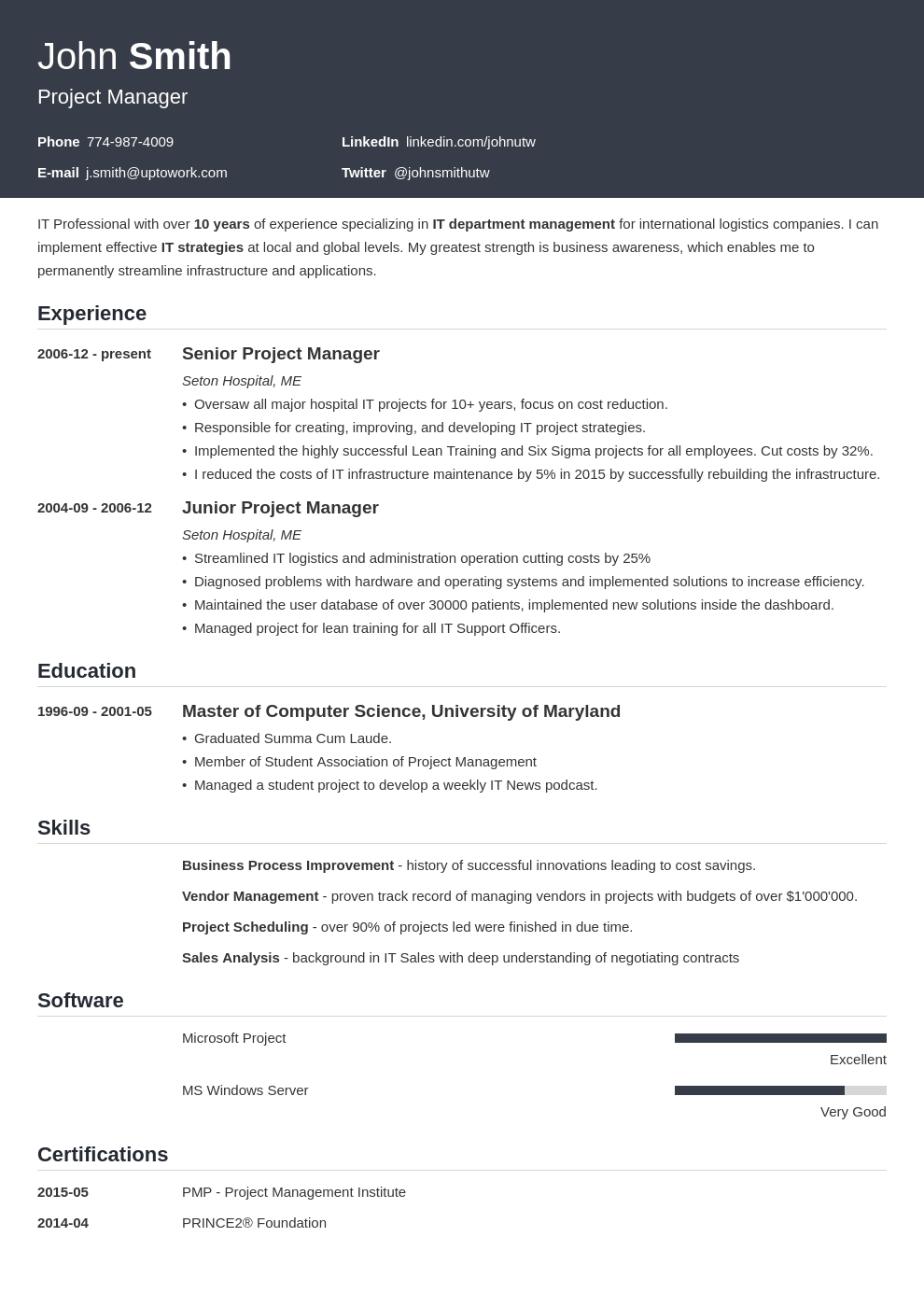 11. Influx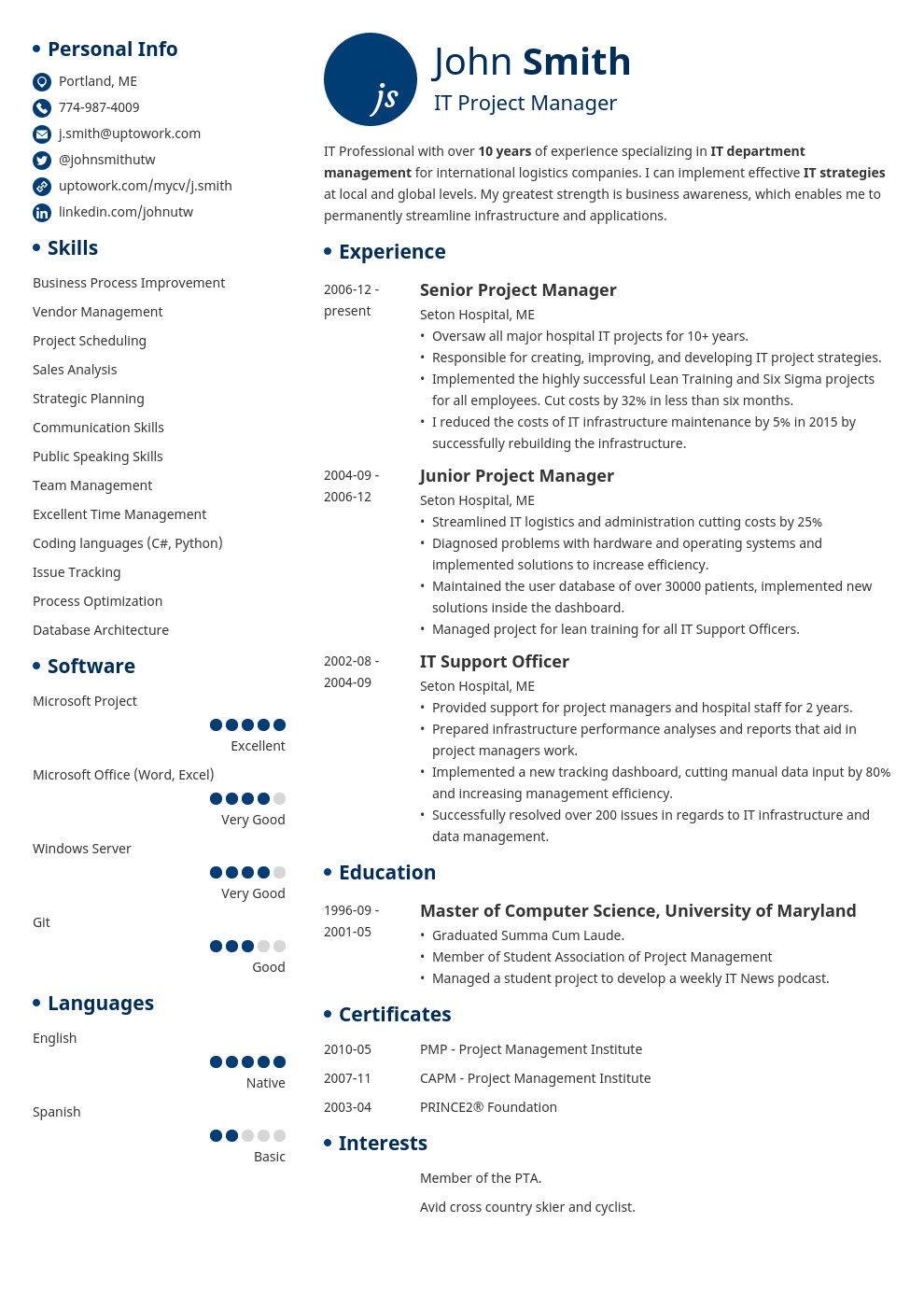 12. Initials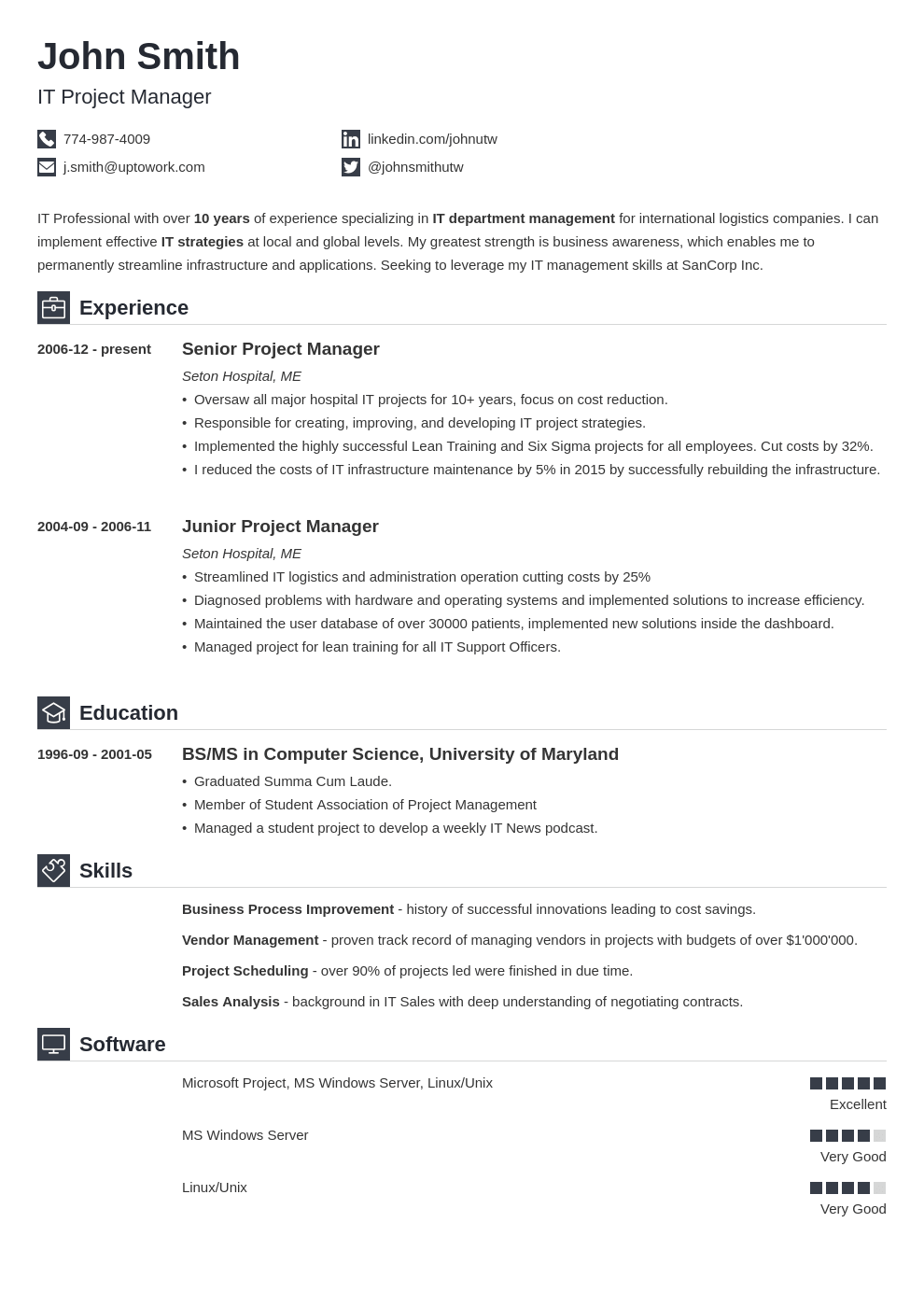 13. Iconic
I appreciate the attention to detail, thoroughness, and all the examples you provide. My MS Word resume was never going to work this well.
Create a perfect

resume in 5 minutes

Our resume builder takes care of all the dull and hard parts of making a resume. Use a perfectly-formatted template. Auto-fill your resume with contents written by HR pros, tailored to your profession.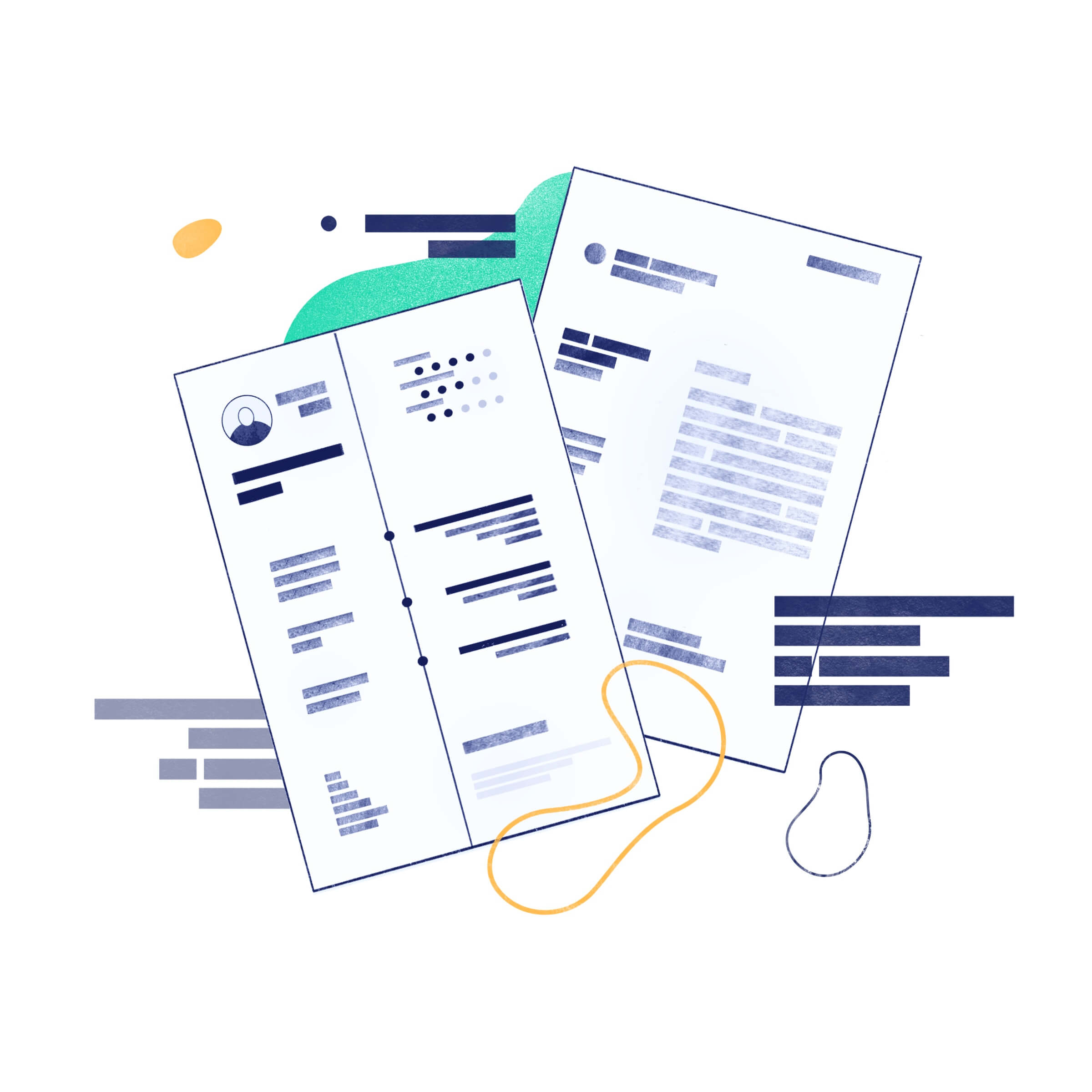 Craft the perfect resume with in-built examples tailored to your profession.
Add pre-written bullet points with a single click, adjust to show off your metrics.
Choose from 18 professional templates in 400 color combinations and unlimited customization options.
Get an instant resume check and tips on what to do exactly to make it better.

Create a cover letter with a template that matches the design of your resume.
Make a resume in 5 minutes.

Proven to get you hired 33% faster.

Use our resume generator tool to take the hassle out of resume writing. Just select your profession and let us guide you through the process.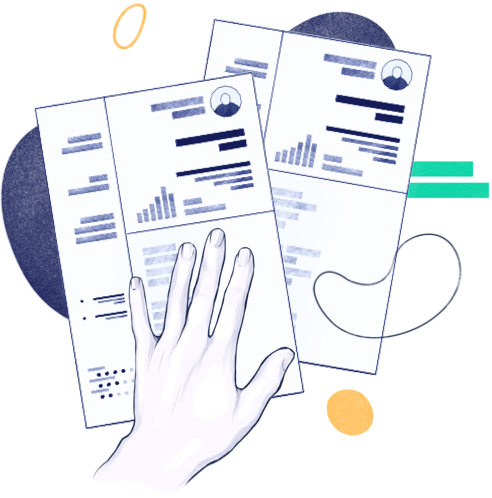 Pick a template
Choose from 18 professional resume designs approved by hiring professionals.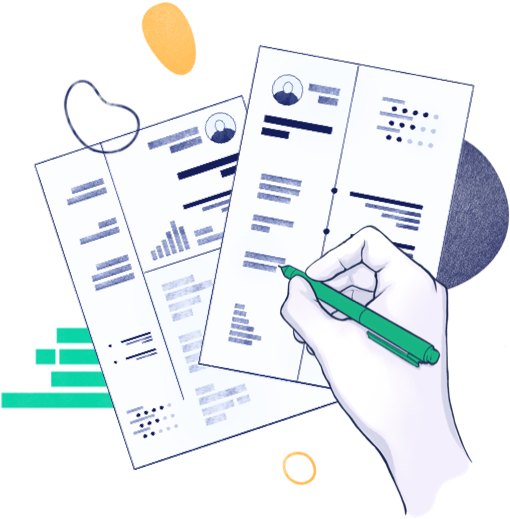 Auto-fill the contents
Just tell us what your profession is. Our resume creator will let you drag and drop bullets and skills tailor-made to your job.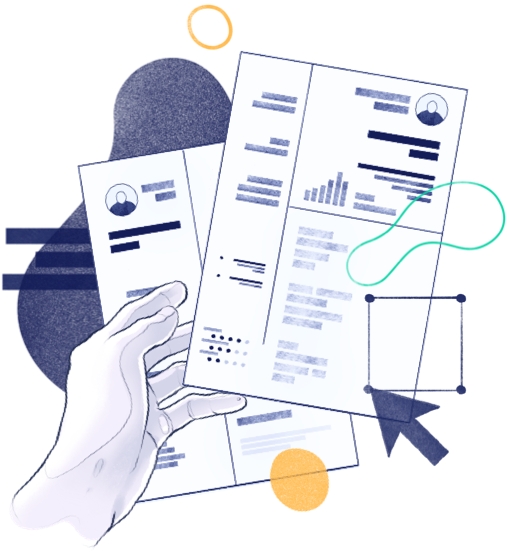 Download, send, land the job
Resumes made with our builder are proven to get you hired 33% faster than the US hiring average.
CREATE MY RESUME
The best resume builder online.

Unparalleled quality, rated excellent based on 4,000+ reviews.

Billie

via Trustpilot

I needed to make a resume quickly for a job posting closing within a few hours. I looked online and this website popped up. All the templates were clean and simple. The automatic transfer of the contents was very easy, plus it was super quick to review and edit my resume. I created and sent my resume in under 20 minutes when I originally expected it to take at least an hour.

Rob

via Trustpilot

Your software is spectacular. After 40 years of not having needed a resume, I put one together in under an hour. I was hired on my first pass. I would recommend this to everyone and anyone.
Optimized for 2019
Our resume building tool will help you create a resume on par with the modern hiring standards. 100% ATS-scannable. Designed with top-lever hiring experts.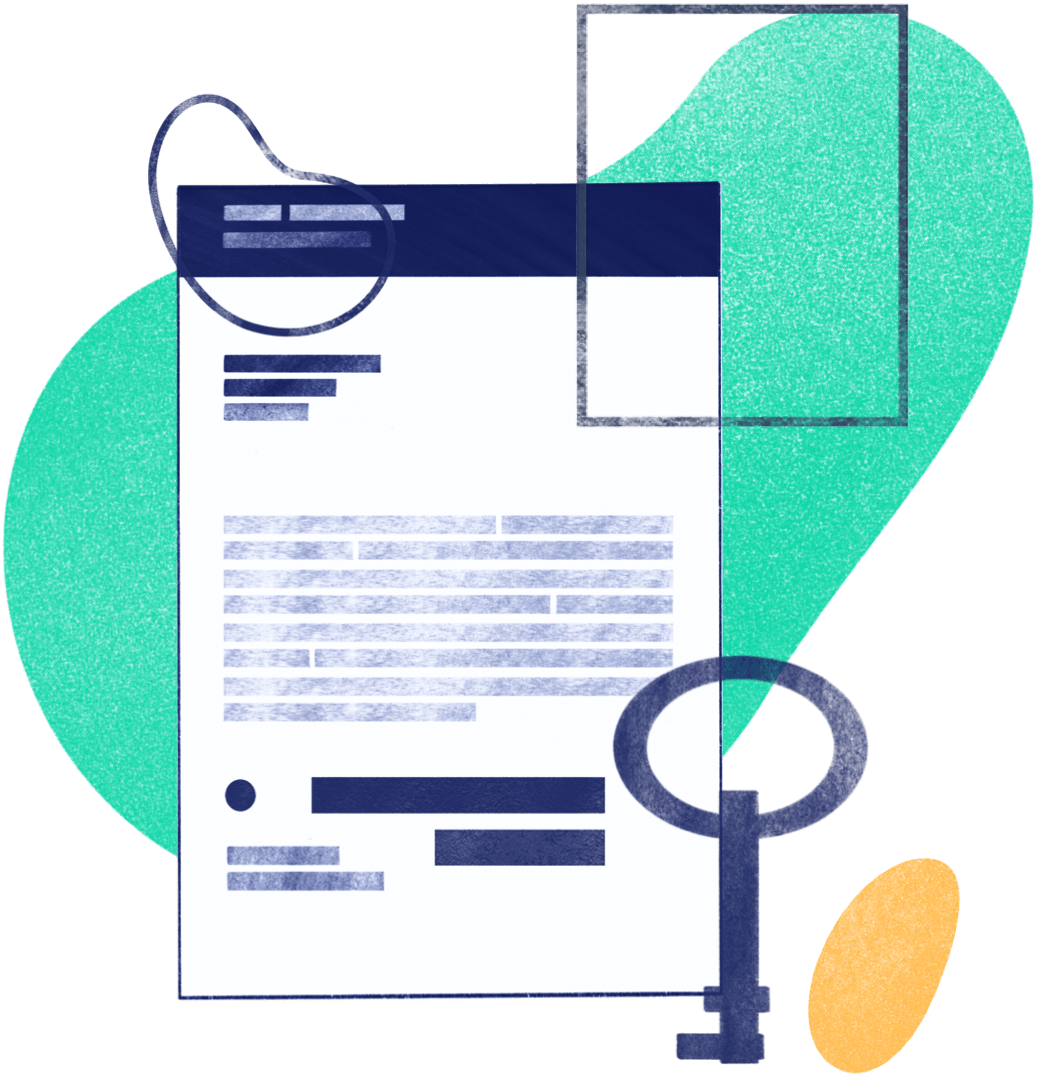 Perfect layout and formatting
Switch between templates as many times as you want. Customize fonts, colors, and spacing. Use your resume format of choice: chronological, functional, or combination.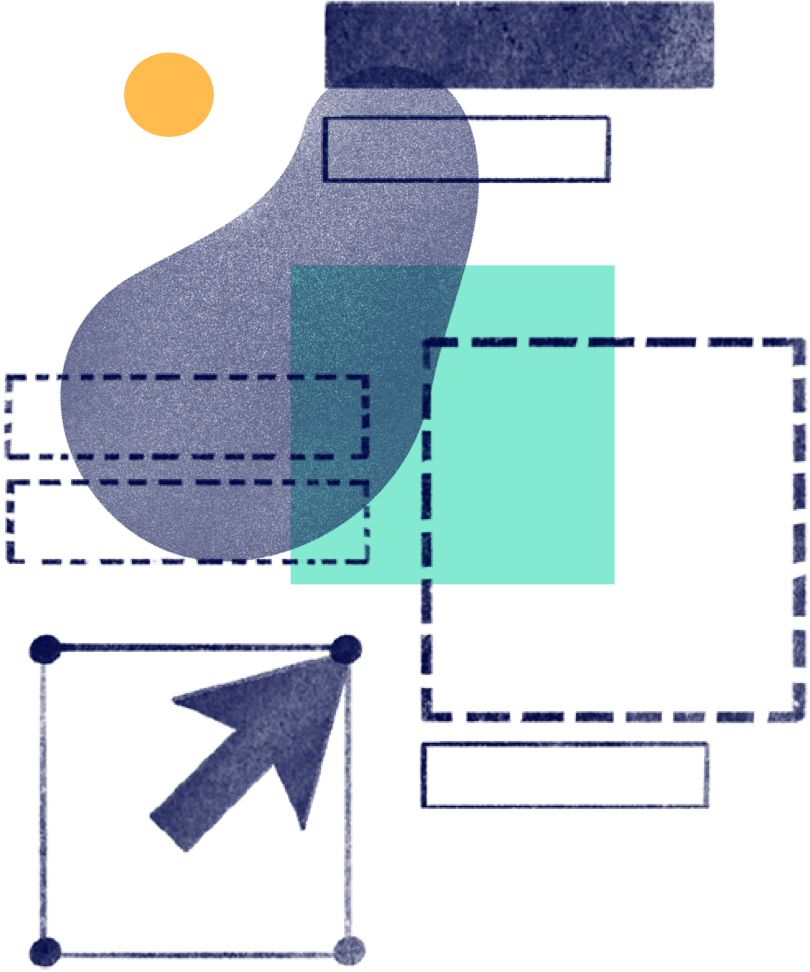 Examples written by experts
Our resume builder app comes with built-in, copy-pastable examples from career experts. The recruiters will get precisely what they're looking for. Beat the other 299+ candidates and land that dream job.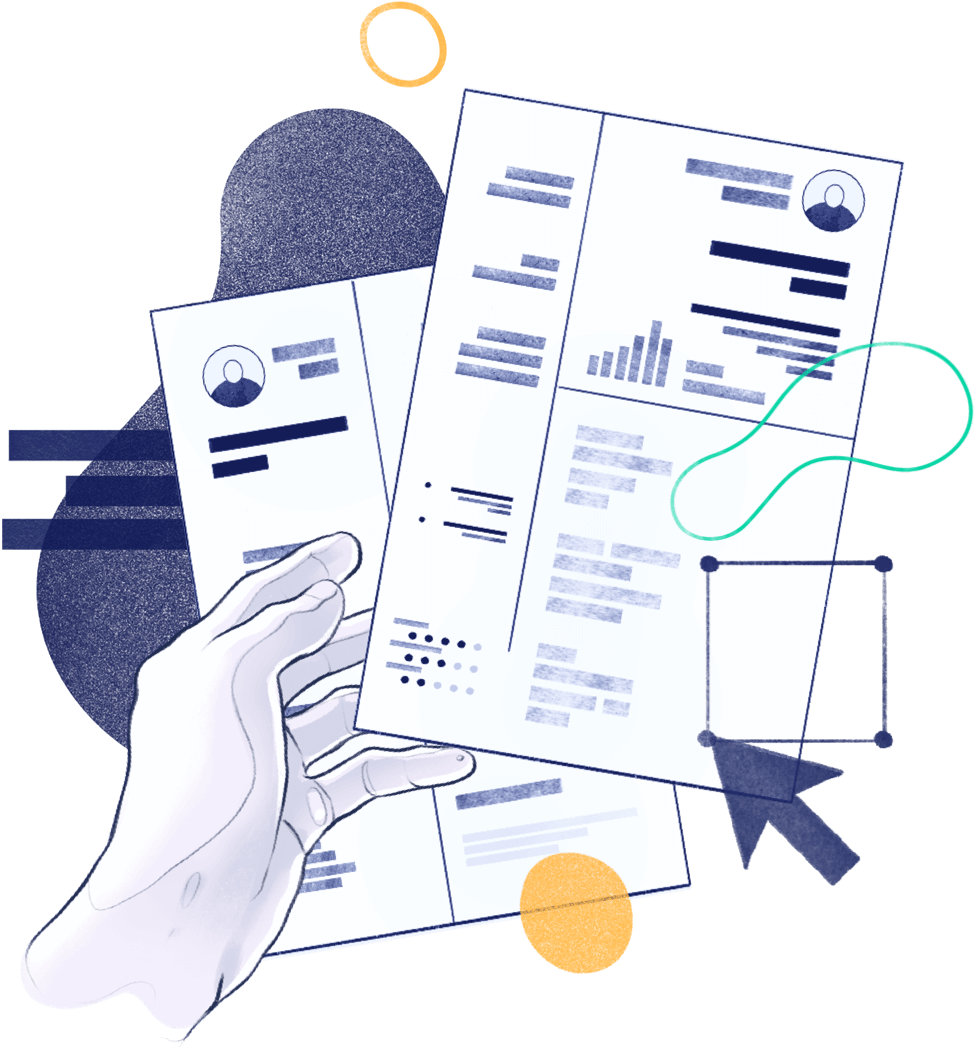 CREATE MY RESUME
ResumeLab is so much more than just a builder—

see our resume examples you can tweak and use.

Browse our collection of resume examples for 100+ professions written by career experts. Learn how to describe your skills, experience, and achievements to get recruiters' attention and land more jobs. Get step-by-step tips on how to write a job-winning resume.

SEE RESUME EXAMPLES