Retail Manager Resume—Sample and 25+ Writing Tips
It's not about the numbers. It's not about the people skills. It's about both. And way more. With this guide, your retail manager resume won't go on clearance.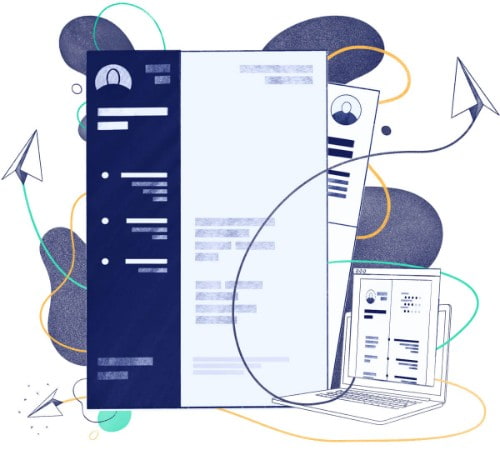 Abstract: Retail managers take the responsibility for the day-to-day supervision of sales, staff, and stock. A retail manager resume must let the employer know you can handle all the aspects of the store manager job description: hiring, firing, accounting, training, and turning a profit.
A good retail manager pulls up their sleeves and gets the work done when duty calls. Not only do you have to manage the operations, but also fill every gap that appears. They grab the broom, or jump on the checkout when the line gets too long.
This is an important sell. You must present your skills and experience in the correct way to beat out other retail manager resume examples.
In this guide:
A retail manager resume sample that's better than 9 out of 10.
Tips to make your resume format look professional.
How to list your education, certifications, and skills.
Tricks to write the best possible store manager job description.
Alright, let's stock the shelves.
Save hours of work and get a resume like this. Pick a template, fill it in. Quick and easy. Choose from 18+ resume templates and download your resume now.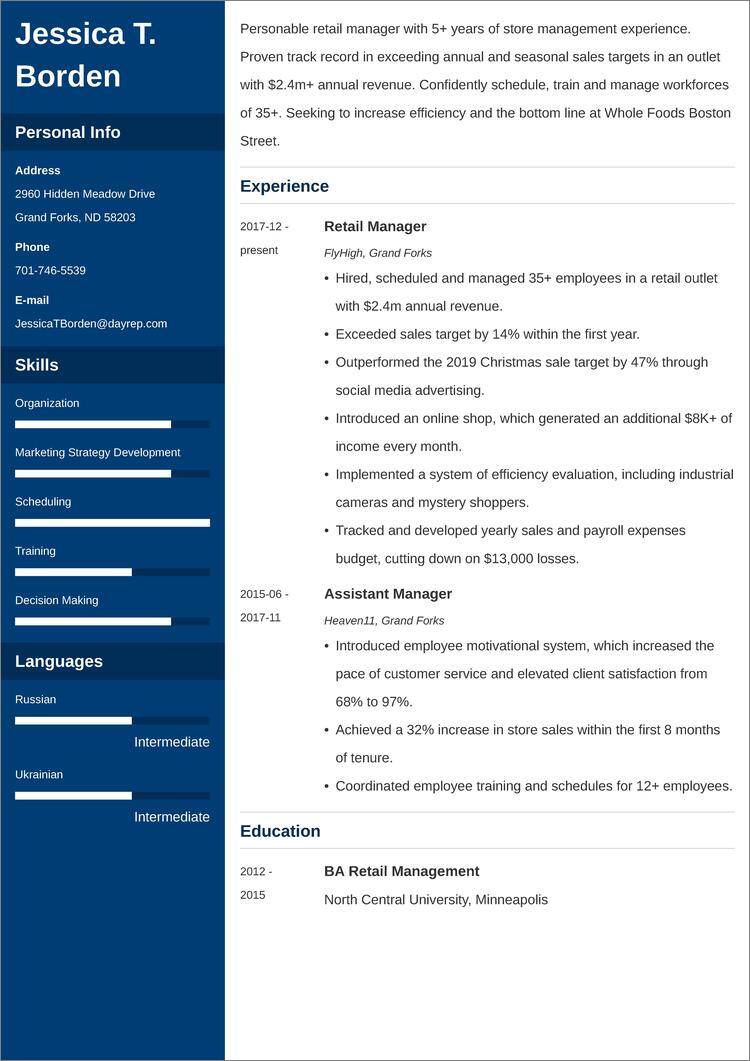 What users say about ResumeLab:
I had an interview yesterday and the first thing they said on the phone was: "Wow! I love your resume."
Patrick

I love the variety of templates. Good job guys, keep up the good work!
Dylan

My previous resume was really weak and I used to spend hours adjusting it in Word. Now, I can introduce any changes within minutes. Absolutely wonderful!
George
Considering other positions? See our dedicated resume guides:
Retail Manager Resume Sample You Can Make Your Own
Jessica T. Borden
2960 Hidden Meadow Drive
Grand Forks, ND 58203
701-746-5539
JessicaTBorden@dayrep.com
Personable retail manager with 5+ years of store management experience. Proven track record in exceeding annual and seasonal sales targets in an outlet with $2.4m+ annual revenue. Confidently schedule, train and manage workforces of 35+. Seeking to increase efficiency and the bottom line at Whole Foods Boston Street.
Work Experience
Retail Manager
FlyHigh, Grand Forks
December 2017—Present
Hired, scheduled and managed 35+ employees in a retail outlet with $2.4m annual revenue.
Exceeded sales target by 14% within the first year.
Outperformed the 2019 Christmas sale target by 47% through social media advertising.
Introduced an online shop, which generated an additional $8K+ of income every month.
Implemented a system of efficiency evaluation, including industrial cameras and mystery shoppers.
Tracked and developed yearly sales and payroll expenses budget, cutting down on $13,000 losses.
Assistant Manager
Heaven11, Grand Forks
June 2015—November 2017
Introduced employee motivational system, which increased the pace of customer service and elevated client satisfaction from 68% to 97%.
Achieved a 32% increase in store sales within the first 8 months of tenure.
Coordinated employee training and schedules for 12+ employees.
Education
BA Retail Management, 2012-2015
North Central University, Minneapolis
Skills
Organization
Marketing Strategy Development
Scheduling
Training
Decision Making
Languages
Russian—Intermediate
Ukrainian—Intermediate
Now let's write your own retail manager resume.
1. Use a Business Resume Format
A lot of psychology goes into retail layout, but one thing is always consistent—there can't be cans falling off the shelves. Everything needs to be uniform and neat—otherwise, who wants to buy? The same applies to building a resume.
Here's a foolproof resume format:
Retail Manager Resume Format
The shelves are ready, let's stack them with the good stuff.
2. Write a Top-Shelf Retail Management Resume Summary or Objective
There is a reason every retail outlet places more expensive brands at eye level. If you have someone's attention, you better not waste it on anything mediocre. Your resume profile is at eye-level of your resume.
Someone who's looking to trust you with their whole store must be convinced from the get-go, and reassured at every step. Don't waste time putting your achievements across in a powerful professional summary statement. Answer the following questions with one sentence each to compose it:
Who are you? (One power adjective, job title, years+ of experience, previous employer)
Can you do the job we are asking you to do? (Describe using numbers and accomplishments how well you can handle the job)
No, but really? (Add another achievement or metric here)
What can you do for us? (1-2 sentences)
Retail Manager Resume Summary—Example
The same rules apply when you're writing a career objective statement. Although you don't have relevant retail management experience, you can focus on showing your transferable skills. See the example below.
Retail Manager Resume Objective—Example
Expert Hint: How to write a qualifications summary? It is best to do this once you have completed the other sections of your retail manager resume, especially your job description.
3. Write a Store Manager Job Description and Skills Section
You're in luck. Being a retail manager is anything but boring.
There's a spill on aisle four and James is on a smoke break? Grab the broom! Did one of the cashiers just hit the jackpot? Guess you're on the register until that line goes down. Boss, the delivery came in!
The good news is, you can be great at all of those things. And if your retail manager resume convinces the reader of that, you will get that job. Make up to 6 bullet points containing various metrics and achievements that prove your suitability to the new role.
Check out this work history section from one of our retail manager resume examples:
Retail Store Manager Job Description
The bad example talks about some good achievements but in very general terms. Numbers make it real. Numbers allow the employer to imagine what you can do for them. Make them spend the money you're going to make them in their head, today.
Remember to show off with your skills, too. Here's a shorthand list for your resume skills section.
Retail Manager Skills for Resume
Operations Management
Sales Management
Sales Analysis
POS Systems
In-store Logistics
Leadership Skills
Product Knowledge
Tech Savvy
Marketing
Visual Merchandising
Customer Service
Communication Skills
Critical Thinking Skills
Interpersonal Skills
Attention to Detail
Ability to Work Under Pressure
Decision Making Skills
Problem Solving Skills
Time Management
If your retail manager resume is thin on experience, you can add a sentence or two of elaboration to each skill.
Expert Hint: Scan each separate job ad for specific competencies, and bring them to the forefront in each application by crafting a targeted resume. Our resume builder takes care of infinite versions with ease.
The ResumeLab builder is more than looks. Get specific content to boost your chances of getting the job. Add job descriptions, bullet points, and skills. Easy. Improve your resume in our resume builder now.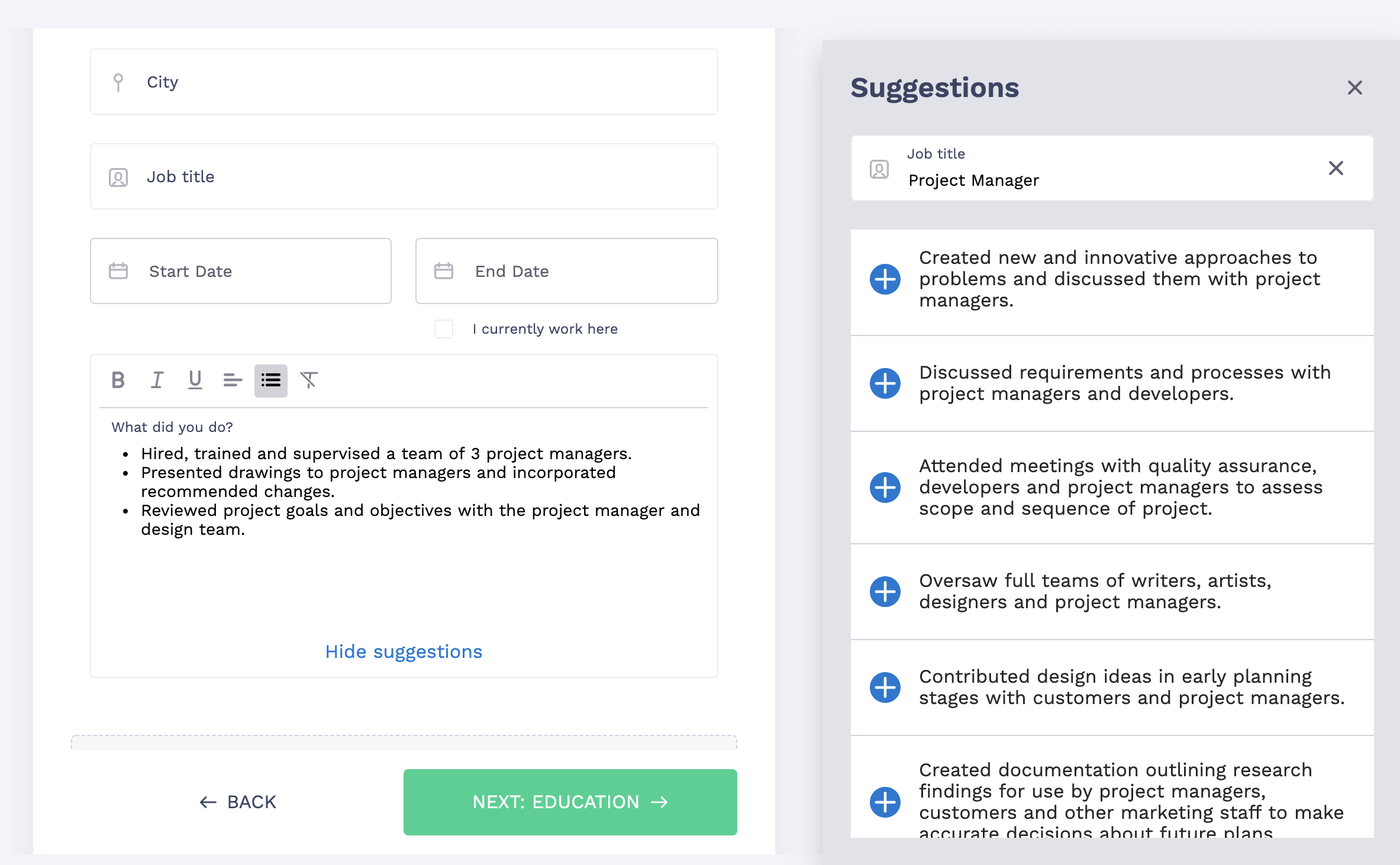 Nail it all with a splash of color, choose a clean font, highlight your skills in just a few clicks. You're the perfect candidate and we'll prove it. Use the ResumeLab builder now.
4. Make Your Education Section A Reason To Hire You
I don't care if Harvard Business School started a special course for store managers. No school can prepare you for someone giving birth in the produce section. Once you have relevant experience, reduce your education to a mention of school, diploma type, and graduation date.
Here's how to list education on your resume:
Retail Operations Manager Resume Sample—Education
Expert Hint: Retail manager salaries run $44,000 on average, but can go as low as $30,000. Avoid common resume mistakes to make sure you can compete for the top jobs.
5. Stuff Your Retail Manager Resume With Added Sections
Every resume is rounded off with additional sections. Lucky for you, most of them will be boring, irrelevant, and chaotic. Introduce structure by using clear headings for bonus resume sections, such as:
Additional Activities
Foreign Languages
Skills—if you haven't included them as part of your other sections
See how it's done:
Retail Management Resume Exmaples—Extra Sections
One last thing. Write a retail cover letter. There's no better way to show your motivation.
Expert Hint: To put you ahead of other applicants, when emailing your resume, address it to the hiring manager.
Double your impact with a matching resume and cover letter combo. Use our cover letter builder and make your application documents pop out.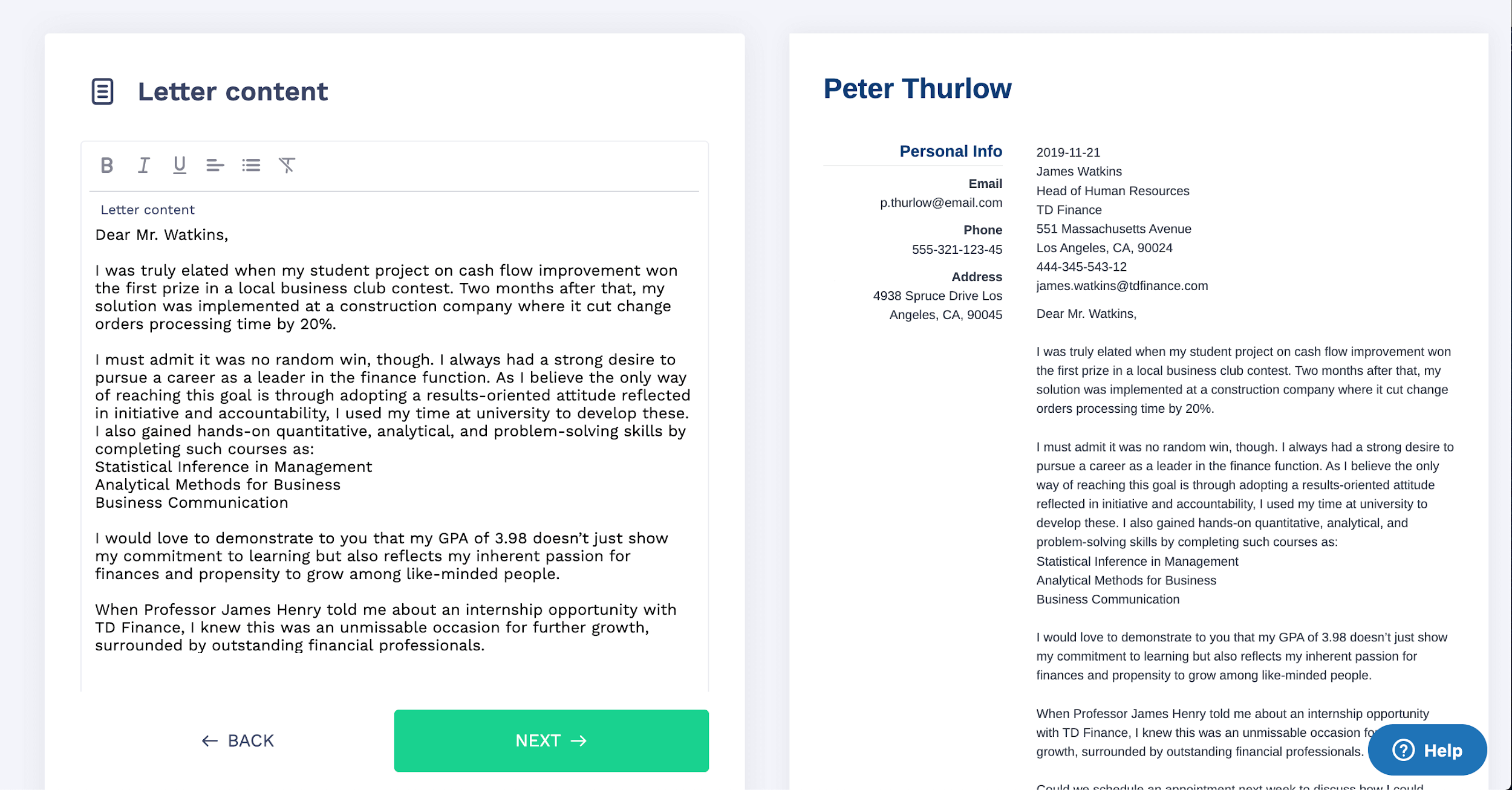 Want to try a different look? There's 18 more. A single click will give your document a total makeover. Pick a cover letter template here.
Key Points
Before you send off your retail manager resume:
Use the retail manager resume sample and fill in your own information.
Remember the resume format guidelines—1 page, reverse chronological, margins, fonts.
Stack your store manager job description with achievements and numbers.
Show depth with certifications, skills and other bonus sections to round off.
Write a retail manager cover letter.
Was the retail manager sample useful? Got questions on how to write a great resume for retail manager jobs? Leave a comment. We'll be happy to reply.