Personal Assistant CV—Examples and 25+ Writing Tips
You can bend time and get it all done for clients in short order. But new clients won't know that unless you prove your PA skills fast. Use this personal assistant CV sample.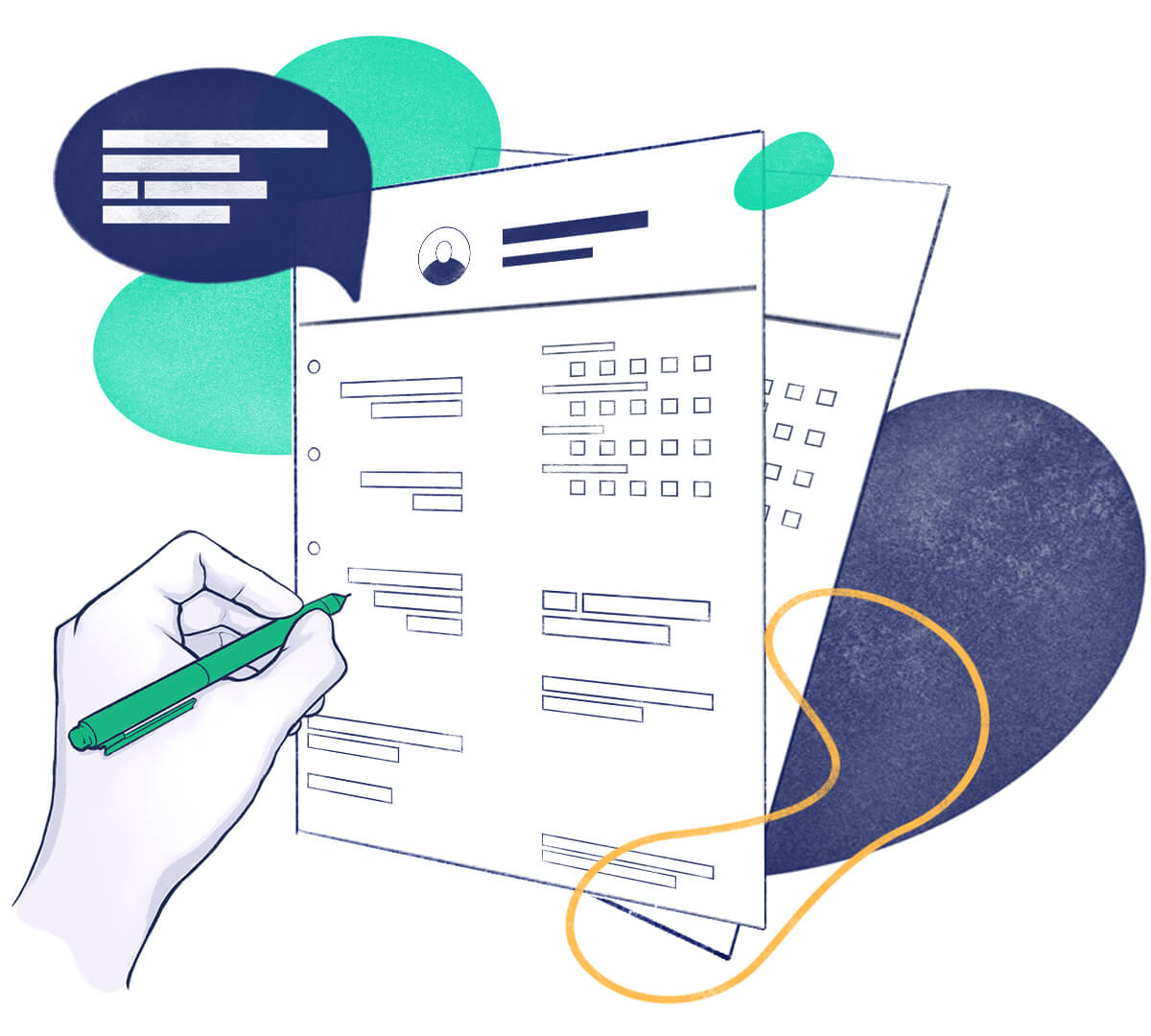 Bad news.
Dozens of personal assistant CVs stand between you and that dream job.
You almost need your own PA to get hired.
It's rough! But this is not your first rodeo.
Show the right parts of your past, and they'll see your value.
In this guide:
A personal assistant CV sample better than most.
How to write a CV for personal assistant jobs that shows your finest hours.
How to make a *glowing* personal assistant job description for CVs.
Why you can't just list personal assistant skills (and what to do instead).
Save hours of work and get a CV like this. Pick a template, fill it in. Quick and easy. Choose from 21 CV templates and download your CV now.
What users say about Resumelab:
I had an interview yesterday and the first thing they said on the phone was: "Wow! I love your CV."
Patrick

I love the variety of templates. Good job guys, keep up the good work!
Dylan

My previous CV was really weak and I used to spend hours adjusting it in Word. Now, I can introduce any changes within minutes. Absolutely wonderful!
George
Are you a different kind of assistant? Looking for a different office job? See our guides:
Haven't found what you're looking for? Check all our CV Examples for Any Job.
Personal Assistant CV Sample You Can Copy and Use
Ellie Curbelo
Personal Assistant
Personal Info
Phone: 215-600-8428
E-mail: elliezcurbelo@gmail.com
linkedin.com/in/elliezcurbelo
twitter.com/elliezcurbelo
Summary
Energetic personal assistant with 5+ years of experience. Seeking to save time and stress for Randall Keems Inc. For Shannon Knerl, saved 25+ hours per week on accounting, research, scheduling, and communication tasks. Through marketing and client outreach, drew in 5+ new business leads per week. Saved 20% on travel costs.
Experience
Personal Assistant
Shannon Knerl Inc.
2015–2019
Handled all accounting, including billing, collections, bills, record-keeping, and tax filings. Saved client 10+ hours per week.
Conducted 3+ hours of online research per day. Built robust spreadsheets with relevant data that saved 4 hours per day.
Scheduled meetings and appointments.
Performed client outreach, pulling in 5 new business leads per week.
Made travel arrangements, saving 20% on costs.
Office Clerk
Kirtley Products, Inc.
2014–2015
Triaged emails, saving 5+ hours per week.
Performed deep online research. Created data visualisations and reports with findings, saving 10+ hours per week.
Took charge of 15 repetitive tasks, saving 30% of manager time.
Education
University of Pennsylvania
2010–2014
Excelled in accounting and communications classes.
Secretary, Student Government
President, Bhakti Yoga Club, increased membership 25%.
Membership
International Association of Professional Personal Assistants
Courses
Project Management 101 — Lynda
Business Strategy Foundations — Lynda
PA Basics — Practically Perfect
Languages
Spanish — Fluent
French — Proficient
Hard Skills: Accounting, file-sharing systems, typing 100 WPM, online research
Soft Skills: Time management, interpersonal skills, organisation, problem solving
Here's how to write a personal assistant CV that works:
1. Select the Right Personal Assistant CV Format
You wouldn't wear a tank top to a job interview.
So—
Don't use shoddy CV formatting.
Start with the reverse-chronological CV format.
Then flesh it out with these tips:
Personal Assistant CV Format
Expert Hint: The average personal assistant makes £15 per hour. The lucky ones make almost twice that. Make your own luck. Format your personal assistant CV correctly.
2. Create a Personal Assistant CV Objective or Summary
How can I say this?
They won't read your personal assistant CV carefully.
They'll glance through it, looking for something to care about.
So give them something.
Up top, write a career objective or career summary.
That's a quick brief of why your career should matter to them.
Include:
An adjective (energetic, dependable)
"personal assistant"
Years of experience (2+, 5+)
Who & how you'll help (save time and stress for Randall Keems Inc.)
Best personal assistant moments (saved 25+ hours per week...)
The few skills they want most (accounting, research...)
But—write it last to save hours of head-scratching.
These personal assistant CV examples show how:
Personal Assistant CV Summary—Example
Take another look.
Both samples say the same things.
But the second blows it on the details.
Now—
Even a personal assistant CV with no experience needs some kind of proof.
Entry-Level Personal Assistant CV Objective
Again.
The second of those entry-level personal assistant CV examples sounds like the first. Except—
Without numbers and specifics, no one will believe it.
Expert Hint: Networking is job search gold, but how to do it? Join an association like IAPO. Other PAs you meet will refer new clients to you when they're busy.
The ResumeLab builder is more than looks. Get specific content to boost your chances of getting the job. Add job descriptions, bullet points, and skills. Easy. Improve your CV in our CV builder now.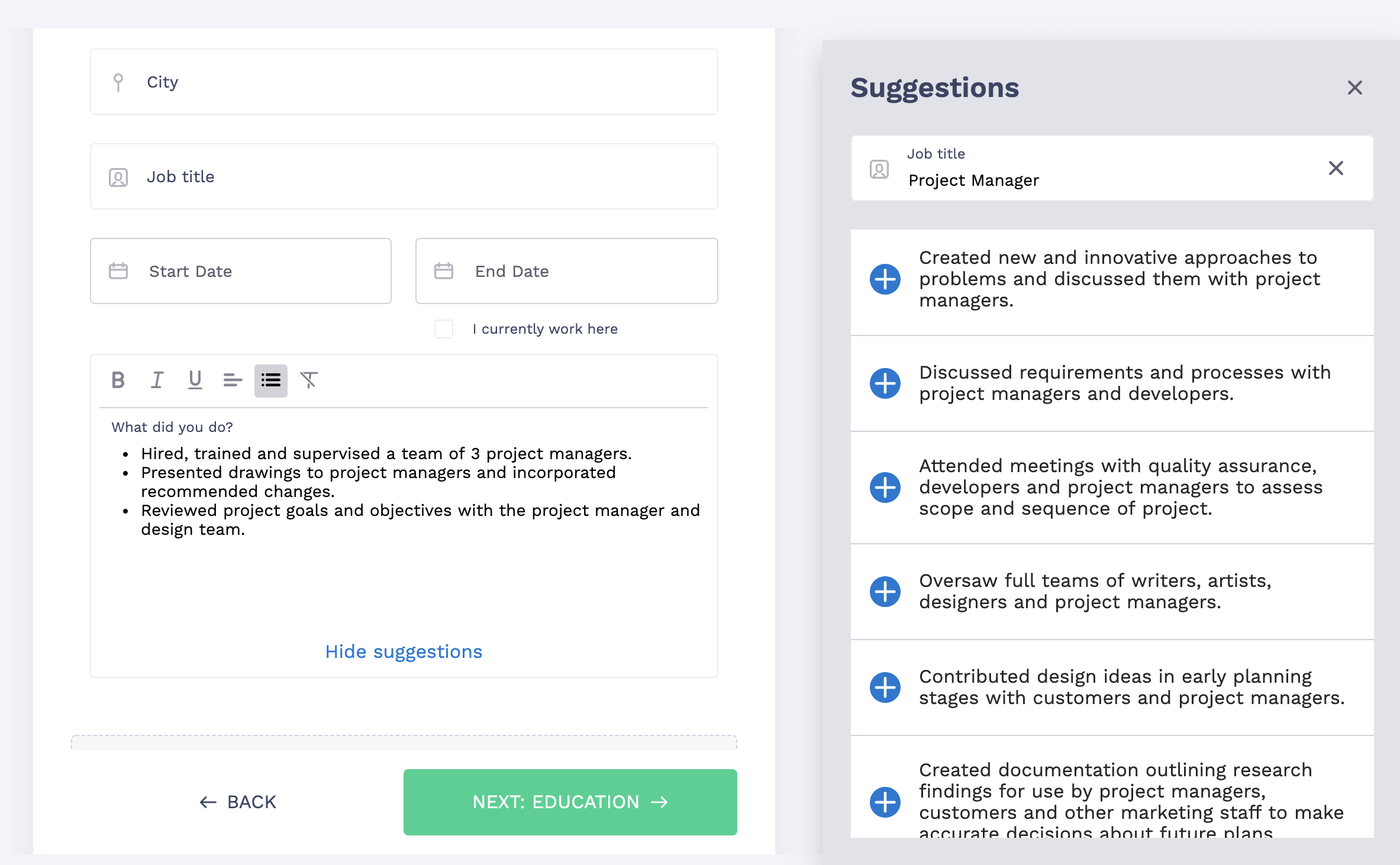 3. Strengthen Your Personal Assistant Job Description and Skills Section
This is the best part.
Most personal assistant CVs will mention skills.
Not you.
You'll turn heads by proving them.
To write a personal assistant job description for CVs:
Don't just list any old batch of CV skills. Find yours right in the job ad.
Use them as CV keywords to build your job descriptions.
Remember times you used them. Then show how that helped clients.
Handle it like the first of these personal assistant CV samples:
Say the job ad wants these personal assistant skills: accounting, online research, client outreach, travel arrangements.
Personal Assistant Job Description for CV [Sample]
See?
The first of those personal assistant CV examples has accounting, research, outreach, and travel.
Then it shows how well you used those things.
Now what if you need an entry-level CV?
Pretend the job ad wants these personal assistant skills: triaging emails, research, handling repetitive tasks.
Entry-Level Personal Assistant CV Job Description [Sample]
Wow.
One job can make two very different CVs.
Use these personal assistant CV skills to get you up to speed:
Personal Assistant CV Skills
| | |
| --- | --- |
| Hard Skills | Soft Skills |
| File-Sharing Platforms | Interpersonal Skills |
| Creating Reports | Communication |
| Accounting | Collaboration |
| Research | Active Listening |
| Typing 100 WPM | Problem Solving |
| Travel Arrangements | Organisation |
| Scheduling | Dependability |
| Database Management | Detail Oriented |
| Data Visualisation | Compassion |
| Email Systems | Time Management |
Here you can find a comprehensive list of computer skills.
4. Use Your Education to Convince Them
Every CV needs an education section.
But remember—
Employers need something to care about.
Watch how this personal assistant CV sample gets it right:
Personal Assistant CV Example—Education
Ah!
If the client cares about accounting, communication, and leadership, you win.
5. Add Bonus Material to Your Personal Assistant CV
To employers, you're just another piece of spam.
Until you show them you're a human being.
Do that with one or two "bonus" sections, like:
These personal assistant CV examples show how to list them:
Personal Assistant CV—Extra Sections
The first of those personal assistant CV examples looks like the best employee.
Expert Hint: Write a cover letter. Cover letters prime the manager to spend more time with your CV for personal assistant jobs. Check out this executive assistant cover letter sample or this administrative assistant cover letter sample.
Double your impact with a matching CV and cover letter combo. Use our cover letter builder and make your application documents pop out.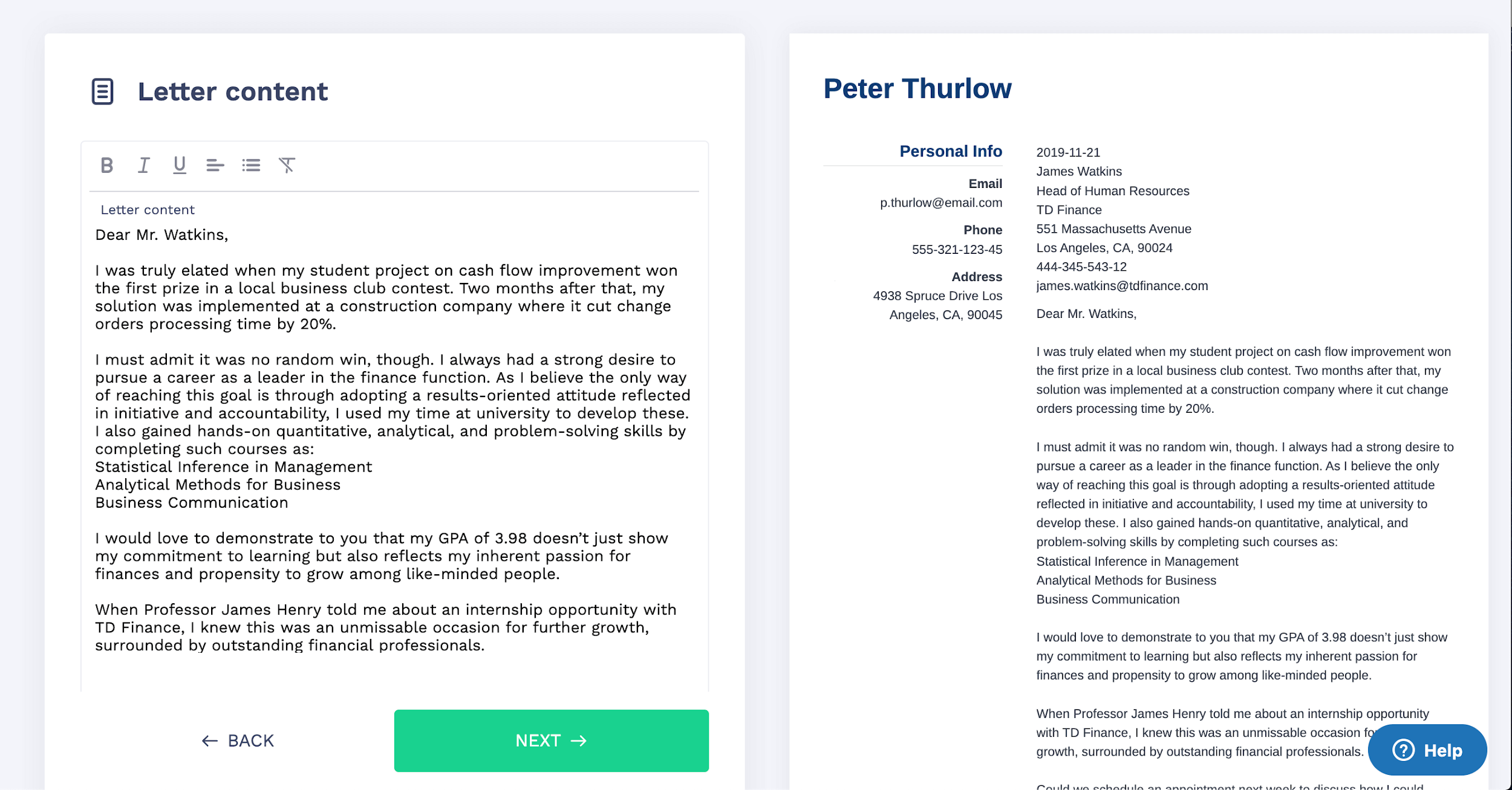 Key Points
Here's how to write a personal assistant CV:
Use the personal assistant CV template up top. It lets you prove the exact assisting skills they need.
Find CV keywords in the personal assistant job description online.
Write CV sections like experience and education. Pack them with examples you've used personal assistant skills.
Add "bonus" material to show you care about personal assistant work.
Got questions on how to write great CVs for personal assistant jobs? Not sure how to show personal assistant on a CV? Leave a comment. We'll be happy to reply!