General Manager CV—Example & 25+ Writing Tips
From retail stores, through restaurants and boutiques, this general manager CV manages to get the job.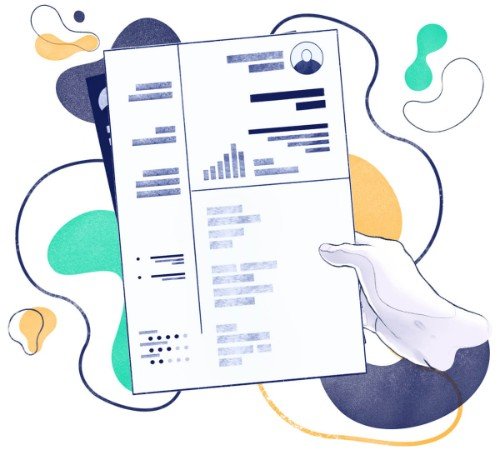 You will be making no deals and no profits unless you make this sale. Your pitch must be strong and no detail can be overlooked. Scared yet?
Don't be. With this general manager CV guide you'll be getting interviews in no time.
In this guide:
General manager CV sample that beats 9 out of 10.
A professional CV format guide.
Tricks to write the best possible general manager job description.
A good manager learns from others' mistakes. We have seen them all, and you're in the right place.
Save hours of work and get a CV like this. Pick a template, fill it in. Quick and easy. Choose from 21 CV templates and download your CV now.
What users say about ResumeLab:
I had an interview yesterday and the first thing they said on the phone was: "Wow! I love your CV."
Patrick

I love the variety of templates. Good job guys, keep up the good work!
Dylan

My previous CV was really weak and I used to spend hours adjusting it in Word. Now, I can introduce any changes within minutes. Absolutely wonderful!
George
Looking at other positions? See our dedicated CV guides:
Jeffrey M. Marshall
84 Theobalds Rd
London
WC1X 8RW
07860 635 372
JeffreyMMarshall@teleworm.us
Profile
Energetic general manager with 6+ years of store management experience. Experienced in managing workforces of 90+ and generating sales exceeding £3.5m. Awarded "Manager of the Year" in 2018 and 2019, out of 120 national locations. Looking to leverage management experience to increase revenue and reign in the costs at Hilton.
Work Experience
General Manager
WalkMarket, Wembley
December 2016—Present
Trained and supervised 90+ sales staff, including 3 shift leaders to ensure smooth follow of store operation.
Increased foot traffic by 30% and sales by 25% within the first year of work.
Oversaw sales of £3.1-3.5 million annually.
Awarded the "Manager of the year" title in 2018 and 2019 out of 120 WalkMarket locations in the US.
Reduced the turnover rate of staff by 22% by implementing team building practises and incentive schemes.
Coordinated 2 charity events a year, collecting £30k+ for a local child care home.
Assistant General Manager
Drift Store, Greenford
June 2014—October 2016
Developed, planned and implemented annual budgets ranging from £500k to £1m.
Increased sales by 40% within two years of work.
Resolved 20+ customer complaints per month, regarding service and sales.
Education
BA Business Administration
2014
University of London
Skills
Multitasking
Business planning and forecasting
Organisation
Decision-making
Project management
Languages
Spanish (fluent)
Chinese (beginner)
Let's write your own general manager CV.
1. Use a Proper CV Format
Let's face it, there is a lot of money at stake. Nobody is going to trust the management of their business to someone who can't manage Microsoft Word. Your impeccable, organised persona starts here, and no detail can be overlooked.
Here's the business CV format:
General Manager CV Format
Ok, we've got the 'General' out of the way. Let's manage the hell out of your CV.
2. Write a Ray Kroc-esque General Manager CV Summary or Objective
It's no accident the more expensive stuff is at eye level, you know that. Once you have someone's attention, it's best not to waste it on something boring. The CV profile sits right at eye-level of your CV.
Let them know you have Jack Welch-level skills and the vision of Ray Kroc. Put a couple of your best achievements forward in a striking career summary. You can do so by answering each question with approximately one line:
Who are you? (One power adjective, job title, years+ of experience, previous employer)
Can you do the job? (Describe achievements and metrics that show how well you can do the job)
No, but really? (Add another achievement or metric here)
What can you do for us? (1-2 sentences)
See these career summary examples:
General Manager CV Summary
If you don't have any general management experience yet or are switching careers, write a career objective. In it, focus on transferable skills.
See these career objective examples:
General Manager CV Objective
Expert Hint: How to write a CV profile? It is best to do this once you have completed the other sections of your general manager CV, especially your job description.
3. Write a General Manager Job Description
Your job is complicated, challenging and convoluted, but the aim of it is simple. Keep the profits flowing. Whether you do this by training your employees to the highest standard, by ingenious business strategies, or by cutting costs—it must all shine right out of your general manager CV.
In your work history section, under your most recent position, bold out 5-10 bullet points that show the volume and type of business you dealt with, the improvements you made, the results you achieved.
Each one of these could be a bullet point for your general manager job description:
Number of employees managed
Number of employees trained
Size of annual revenue and improvement of it
Exceeding sales targets
Reduction in costs
Employee efficiency improvements
Business strategies you developed and their effectiveness
Every bullet point should contain metrics and achievements that back them up.
See this job description from one of our general manager CV examples:
General Manager Job Description
As you can see, the more specific, the better. Help them understand, and don't make them wonder.
Expert Hint: Scan each separate job ad for specific competencies, and bring them to the forefront in each application by crafting a targeted CV to stand a chance at the top jobs.
Your CV wouldn't be complete without a well-crafted skills section. In it, list between 5 and 10 hard and soft skills. See the list below for reference.
General Manager Skills for a CV
Leadership skills
Excellent communication
Organisational skills
Strong work ethic
Interpersonal skills
Attention to detail
Teamwork
Budgeting
Strategy
Team-building skills
Profit & loss management
Negotiating skills
Change management
Lean management
Mentoring & coaching
Operations management
Sales management
Sales analysis
POS systems
In-store logistics
Product knowledge
Tech savvy
Marketing
Visual merchandising
Customer service
Critical thinking skills
Ability to work under pressure
Decision-makingskills
Time management
If you have specific achievements, you can add a sentence or two of elaboration to each skill.
The ResumeLab builder is more than looks. Get specific content to boost your chances of getting the job. Add job descriptions, bullet points, and skills. Easy. Improve your CV in our CV builder now.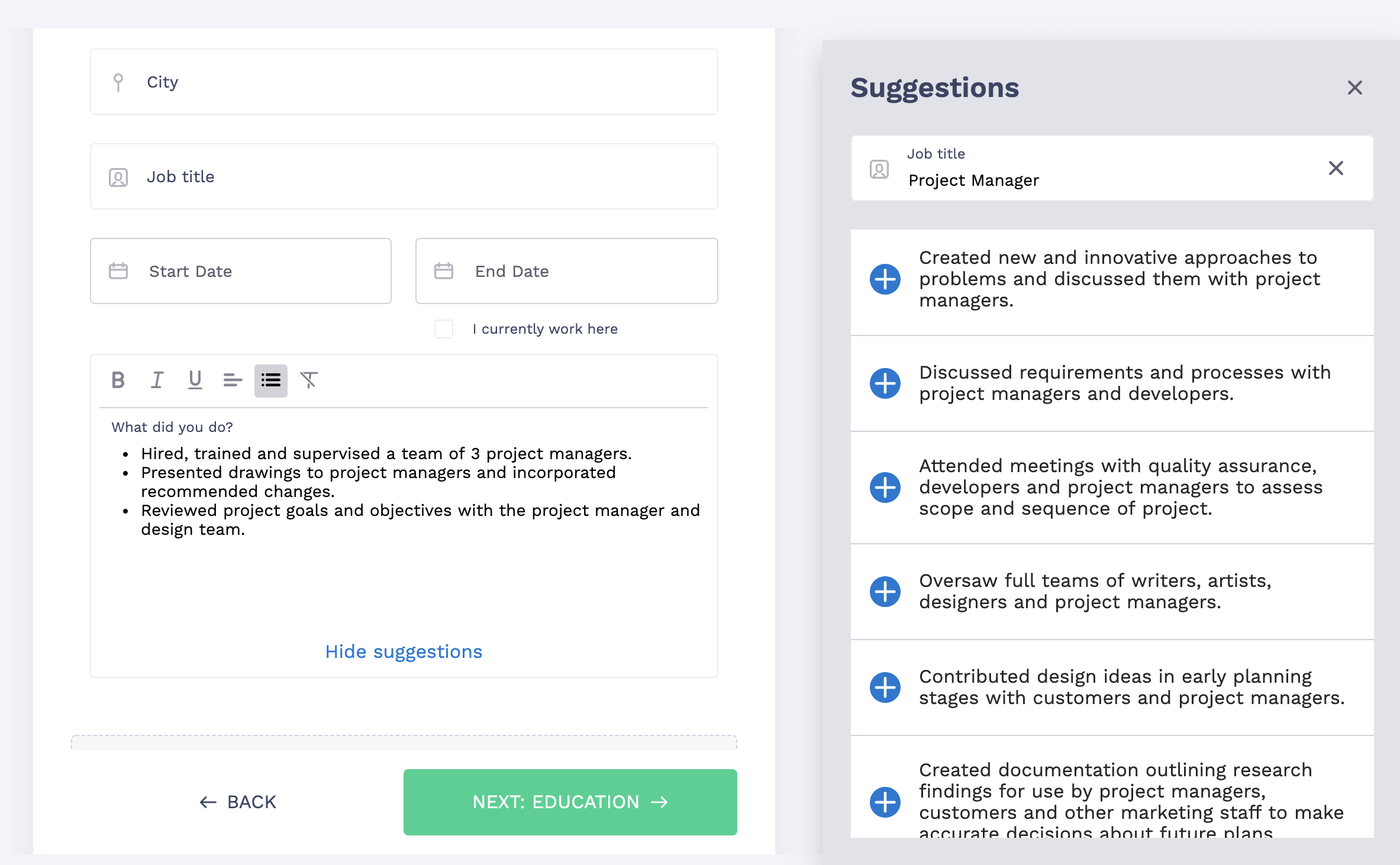 Nail it all with a splash of colour, choose a clean font, highlight your skills in just a few clicks. You're the perfect candidate and we'll prove it. Use the ResumeLab builder now.
4. Make Your Education Section A Reason To Hire You
If you have followed the instructions on laying out your CV experience above, you have probably convinced the reader that you can handle their business. However, an education section makes for a useful reassurance that you won't bankrupt them.
List the name of your school, diploma type and course, and graduation date. Here's an example of how to mention education on your CV:
General Manager CV Sample—Education
5. Add More Sections to Your General Manager CV
Most CVs end with some miscellaneous details. One messy 'Additional Info' section is not a good look. Organise your bonus CV sections with clear headings:
Certifications
Foreign Languages
Skills—if you haven't included them as part of your other sections
Extra Sections on General Management CV Sample
Expert Hint: Buff up your CV certifications section with a LEAN qualification in a relevant field, such as Process Improvement.
Double your impact with a matching CV and cover letter combo. Use our cover letter builder and make your application documents pop out.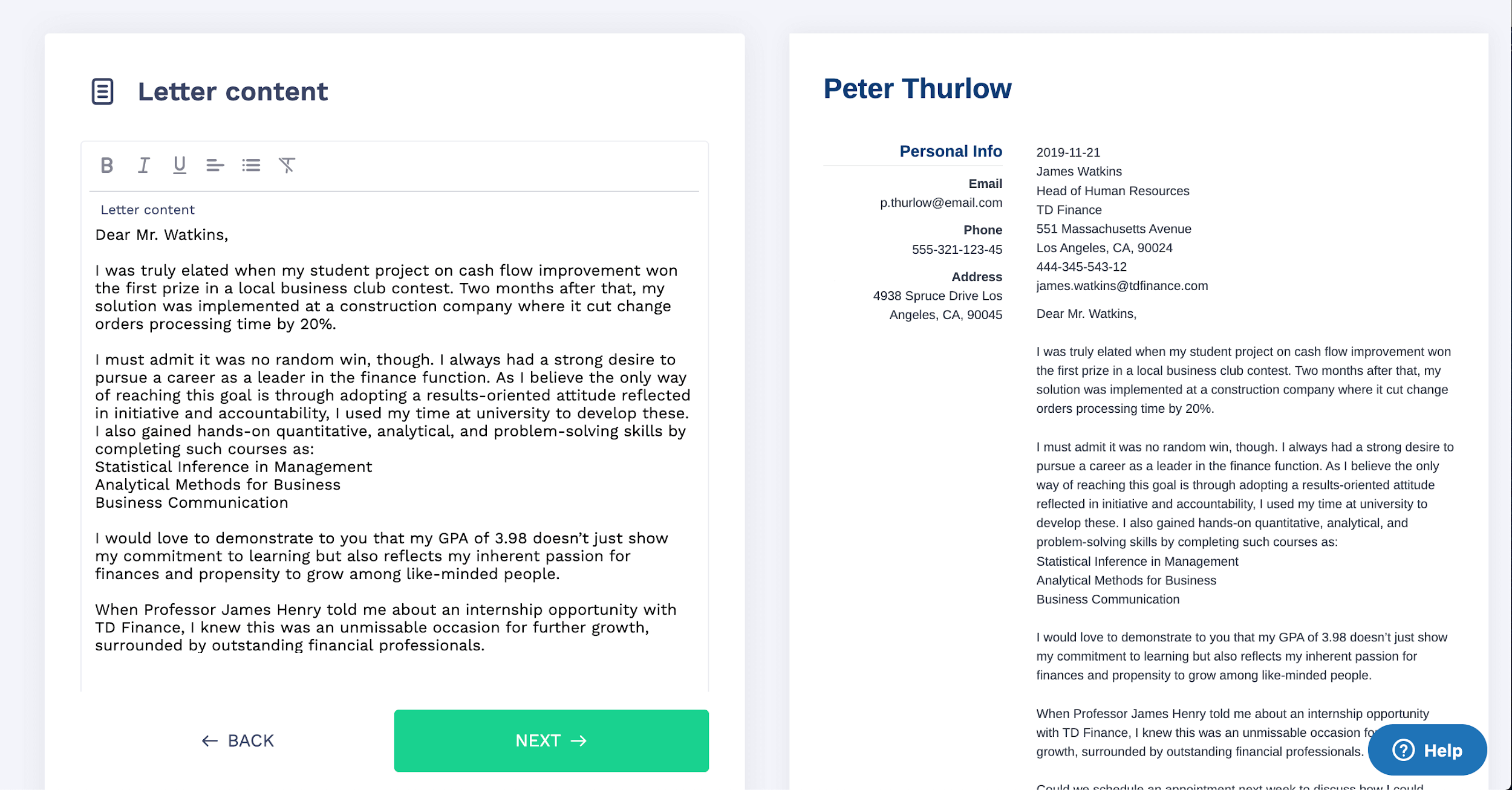 Want to try a different look? There's 18 more. A single click will give your document a total makeover. Pick a cover letter template here.
Key Points
Make sure that you do the following before you send off your general manager CV:
Stick to the CV format guidelines—1 page, reverse chronological, margins, fonts.
Start with the general manager CV sample and fill in your own information.
Fill your job description with achievements and numbers.
Show depth with certifications, skills and other bonus sections.
Write a general manager cover letter.
Was the general manager sample useful? Got questions on how to write a great CV for general manager jobs? Leave a comment. We'll be happy to reply.