Brand Ambassador CV—Examples and 25+ Writing Tips
You draw the eyeballs to the brands and make the big commissions. But hiring teams won't know you're good at it unless you show them, with this brand ambassador CV.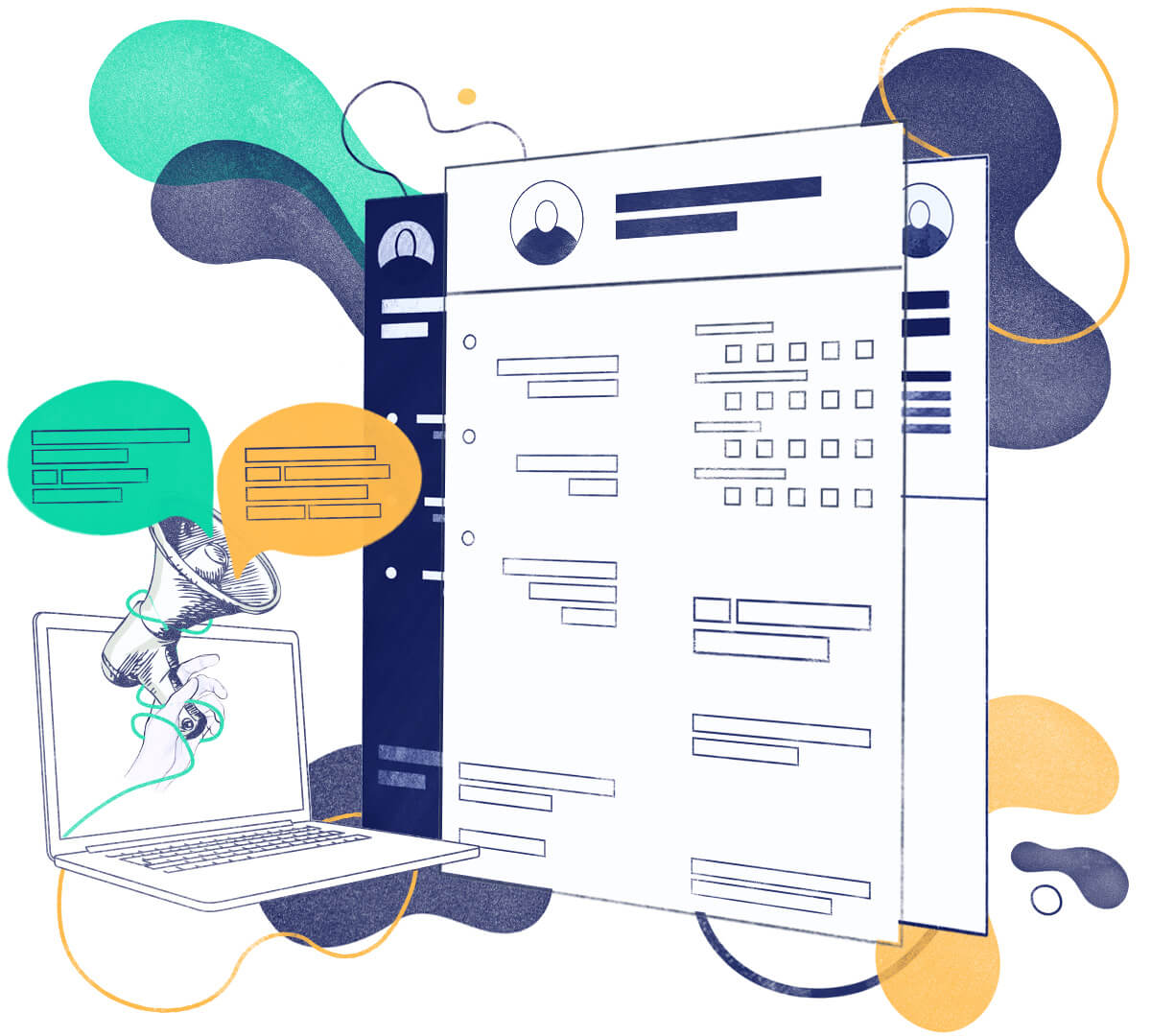 Here comes a brand ambassador CV that'll get you fat commissions fast.
But think about this—
Without you, sales will falter.
You pump up interest. Lead the conversation.
But you can't do that unless the marketing team hires you.
Don't sweat it. You can make it happen with a tiny bit of elbow grease.
In this guide:
A brand ambassador CV sample better than most.
How to write a brand ambassador CV that turns heads.
How to make a brand ambassador job description for CVs they'll respect.
Why you can't just list brand ambassador skills (and what to do instead).
Save hours of work and get a CV like this. Pick a template, fill it in. Quick and easy. Choose from 21 CV templates and download your CV now.
Create a job-winning CV with little effort. Hack your way through ATS software with our 18 beautiful templates—give our builder a try!
What users say about Resumelab:
I had an interview yesterday and the first thing they said on the phone was: "Wow! I love your CV."
Patrick

I love the variety of templates. Good job guys, keep up the good work!
Dylan

My previous CV was really weak and I used to spend hours adjusting it in Word. Now, I can introduce any changes within minutes. Absolutely wonderful!
George
Are you something other than a brand ambassador? Stretch your skills and see these guides:
Haven't found what you're looking for? Check all our CV Samples.
Brand Ambassador CV Sample You Can Copy and Use
Isla Sanz
Brand Ambassador
Personal Info
Phone: 202-305-7657
E-mail: islazsanz@gmail.com
linkedin.com/in/islazsanz
twitter.com/islazsanz
Summary
Engaging brand ambassador with 2 years of experience raising awareness for top brands like Sony and Microsoft. Seeking to drive brand loyalty for customers at Zane-Naylor. At CB&P, raised sales 20% in 2 months through TV and radio appearances.
Experience
Brand Ambassador
Capital Brands & Promotions, Washington, D.C.
2017–2019
Increased CRM metrics by 15%+ for all brands & products annually. Facilitated 18% jump in company revenue in 1 year.
Launched 5 new products across multiple platforms and created social media content that generated hundreds of thousands of engagements.
Collaborated with sales and customer service teams to create an excellent buying experience. Result: 21% boost in customer ratings.
Wrote 20+ press releases. 10 were used in blog articles.
Key Achievements:
Raised sales by 20% in 2 months by creating and implementing 3 TV appearances and 2 radio appearances.
Promoted brand awareness for clients like Adobe, Sony, Disney, Microsoft, and Apple, driving £200K+ of annual sales.
Customer Service Agent
Yellow Orange Tours, Washington, D.C.
2013–2017
Used extensive product knowledge to share key brand points with call-in customers. Result: 30% jump in brand favorability in exit surveys.
Wrote 50+ internal memos improving team brand knowledge.
Key Achievement:
Portrayed company in positive light to media. Interview led to 20+ independent blog articles and a 6% brand awareness jump.
Education
BA Business Administration
West Virginia State University
2010–2014
Excelled in marketing and marketing strategy classes.
Completed senior project in branding written up in Get Elastic.
Publications
2019 — 10 Ways to Raise Brand Awareness published in FastCompany
2018 — Guide to press releases appeared in Duct Tape Marketing
Additional Activities
Spoke with media about local animal shelter, raising donations 25%.
Wrote 200+ social media posts to raise breast cancer awareness.
Hard Skills: TV & radio, product demonstrations, expense reporting, computer skills
Soft Skills: interpersonal skills, friendliness, communication, time management
Here's how to write a brand ambassador CV that sells:
1. Use the Best Brand Ambassador CV Format
Watch it:
They won't hire a brand ambassador who doesn't understand promotions.
And—
Your brand ambassador CV is a promotion for your job search.
So pay close attention to how you format your CV.
Follow these tips:
Brand Ambassador CV Format
Start with 1-inch margins and lots of white space.
Select a CV font like 11–14pt Garamond or Noto.
Make CV sections for Heading, Summary, Experience, Education, and Skills.
Put your work history in reverse-chronological order.
Keep a 1-page limit on your CV length.
Save a PDF CV so your layout stays crisp.
Expert Hint: Research shows job satisfaction significantly impacts brand ambassador performance. If you're passionate about your career, show it in your CV for brand ambassador jobs.
2. Make a Brand Ambassador CV Objective or Summary
Bad news:
Most marketing departments spend 6 seconds reading each CV.
So make a splash fast.
How?
With a standout CV objective or CV summary.
Include:
An adjective (cheerful, enthusiastic)
"brand ambassador"
Years of experience (1+, 4+)
How and who you'll help (drive brand loyalty for customers at Zane-Naylor)
Best brand ambassador moments (raised sales 20%...)
Save it for the end to make it easy.
See these promotional brand ambassador CV examples:
Brand Ambassador CV Summary—Example
Caution:
The second of those brand ambassador CV samples isn't bad. But the first uses numbers to prove its points.
Write a CV summary like that, and you'll skyrocket up into Kendall Jenner land.
But what if your brand ambassador experience is skinnier than Kind bars?
See this entry-level CV for brand ambassador jobs:
Entry-Level Brand Ambassador CV Objective
Notice anything?
The first of those entry-level brand ambassador CV examples has experience.
But—
They're both written about the same applicant.
Go thou and do likewise.
Expert Hint: A study from Purdue University found ethics is vital for companies that hire brand ambassadors. Can you prove ethics in a CV for brand ambassador jobs? You can if you've received awards, accolades, or management kudos for ethical behaviour.
The ResumeLab builder is more than looks. Get specific content to boost your chances of getting the job. Add job descriptions, bullet points, and skills. Easy. Improve your CV in our CV builder now.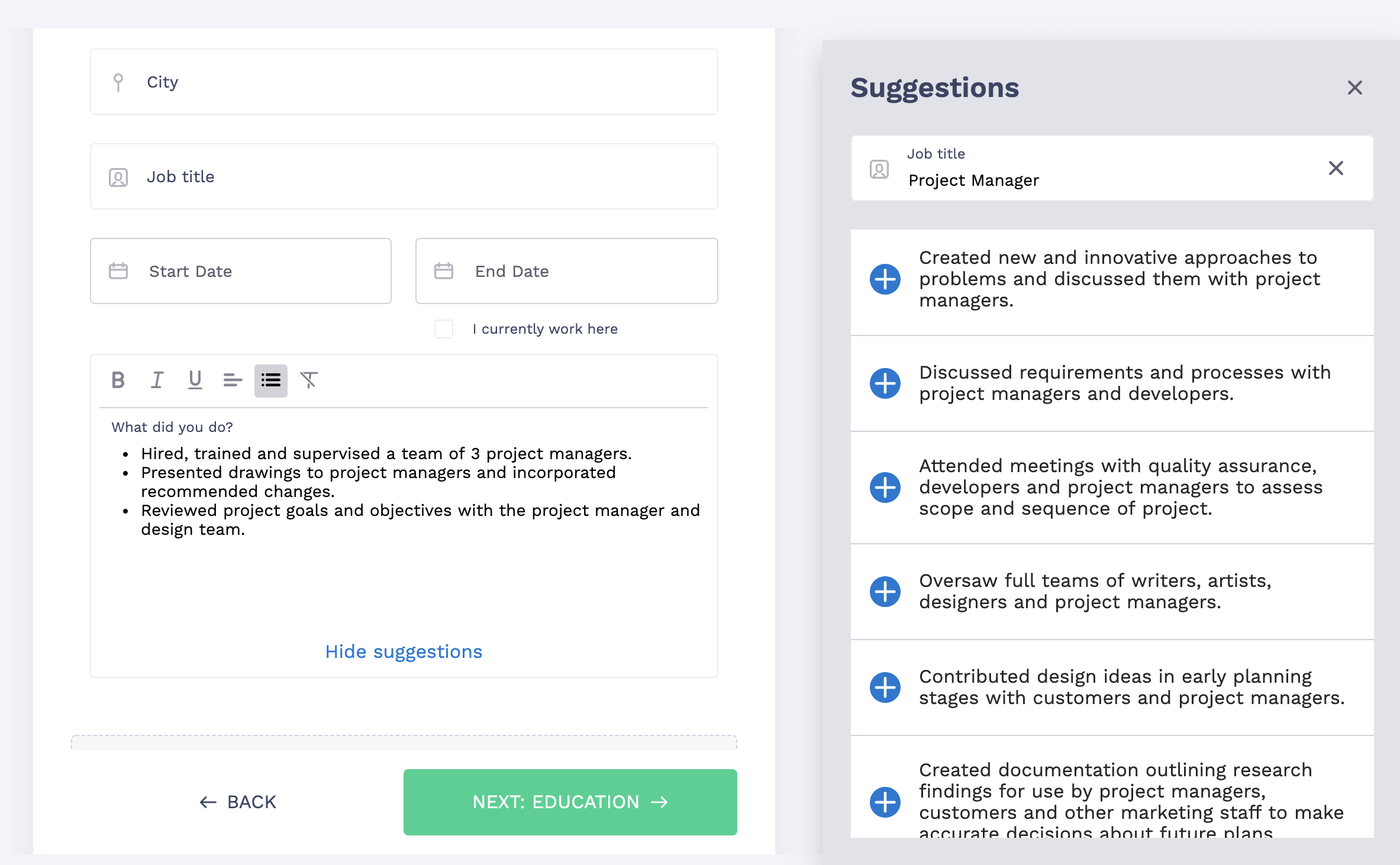 3. Target Your Brand Ambassador Job Description and Skills Section
What brand ambassador skills go best on CVs?
See this list:
Brand Ambassador Skills for CVs
| | |
| --- | --- |
| Hard Skills | Soft Skills |
| TV & Radio | Interpersonal Skills |
| Social Media Following | Communication |
| Blogging | Time Management |
| Customer Education | Teamwork |
| Product Knowledge | Creativity |
| Customer Service | Problem Solving |
| Promotion | Active Listening |
| Product Demonstrations | Active Learning |
| Expense Reporting | Friendliness |
| | Organisation |
But just a second.
A brand ambassador job is like a customer. Each one is different.
You can't splatter the same CV on 100 jobs.
Target your CV by seeking the right CV skills in the job ad.
Without them, you won't have the best CV keywords.
See these brand ambassador CV samples to get it right:
The job in the example needs skills in product launches, collaboration, writing, and TV & radio appearances.
Brand Ambassador Job Description for a CV [Sample]
Not even close.
The second of those brand ambassador CV examples doesn't say how well you did your job. Worse, it uses the wrong skills.
Next—
Are you just launching your brand ambassador career?
Don't fret. In an entry-level CV, use brand ambassador achievements from non-branding jobs.
See these brand ambassador CV examples with no experience:
Our target job wants product knowledge, writing, and speaking skills.
Entry-Level Brand Ambassador CV Job Description [Sample]
Key point:
The second of those brand ambassador CV samples uses numbers. That's great!
But—
It targets random skills.
Expert Hint: A study in the Journal of Destination Marketing & Management found lack of teamwork between ambassadors and managers causes waste. If you've got teamwork accomplishments lurking in your past, list them in your CV for brand ambassador jobs.
4. Write a Skills-Based Education Section
Psst.
Want a tip to get your branding CV noticed?
Customise your education section.
After you list your degree and school—
Add a few big wins from your school years.
This alcohol brand ambassador CV sample shows how:
Brand Ambassador CV Example—Education
5. Add Special Sections to Your Brand Ambassador CV
We're just about there.
But before you fire off that application—
Let's put the perfect final touch on your CV for brand ambassador jobs.
Have you done anything outside work that shows off branding skills?
Maybe you've run fundraisers or written articles?
Consider these additional sections:
Publications
Classes
Freelancing
Awards
Foreign languages
Additional activities
Fitness
See these brand ambassador CV examples:
Brand Ambassador CV—Other Sections
That first liquor brand ambassador CV sample locks in the interview. Clearly, promotional talent courses through your veins.
Expert Hint: Write a cover letter for your CV for brand ambassador jobs. You're the brand here, but you'll get more fans if you stick with why you love the company.
Double your impact with a matching CV and cover letter combo. Use our cover letter builder and make your application documents pop out.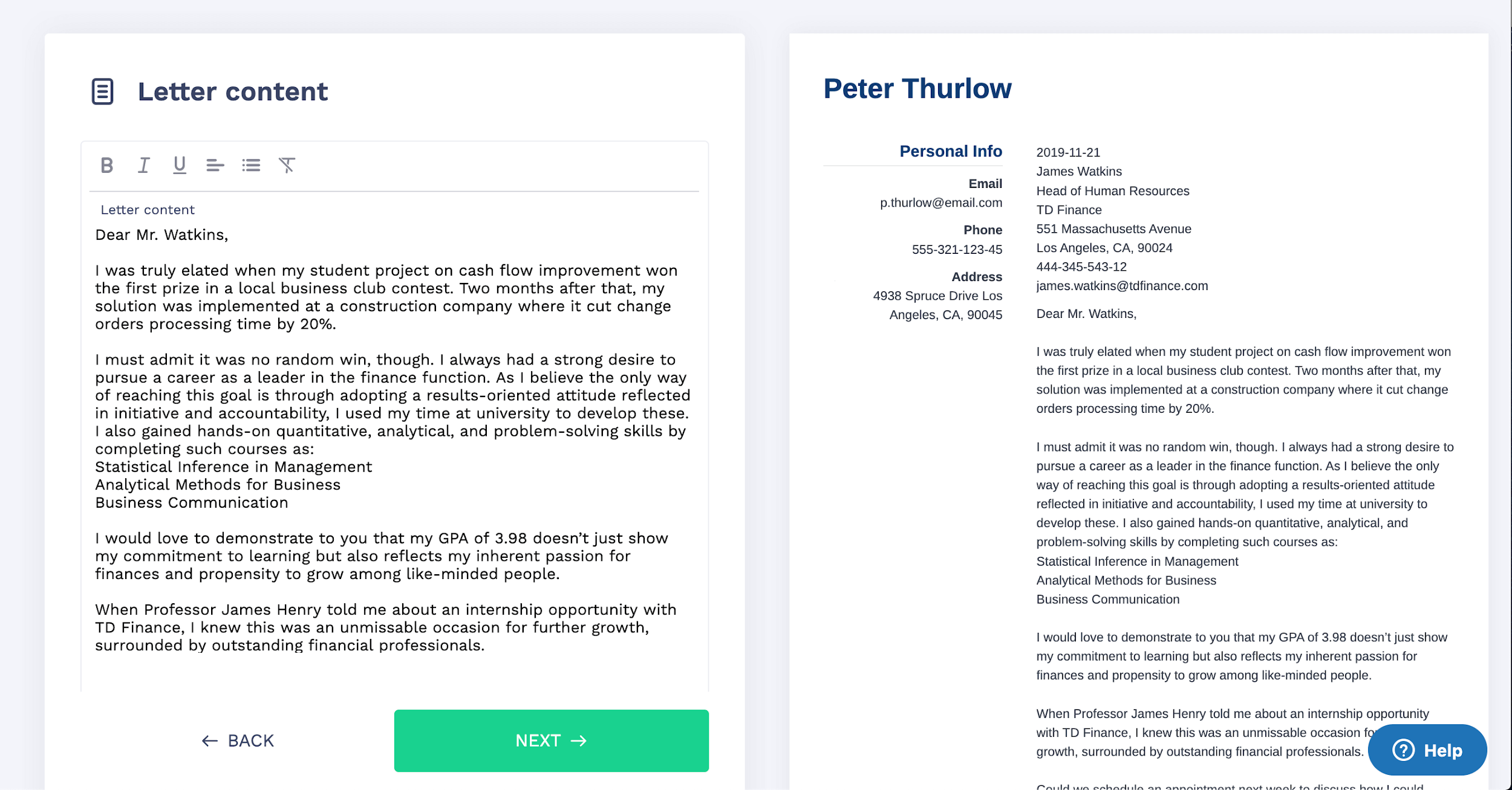 Key Points
Here's how to write a brand ambassador CV:
Lead off with our brand ambassador CV template. Add branding achievements from your work history.
Write a brand ambassador CV objective chock full of your best attributes.
List brand ambassador skills like public speaking or communication. But—use your bullet points to show you nailed them.
Add "extra" CV sections with brand ambassador accomplishments that don't fit under education or experience.
Got questions on how to write good CVs for brand ambassador jobs? Not sure how to put brand ambassador on a CV? Leave a comment. We'll be happy to reply!