Model CV—Examples and 25+ Writing Tips
We strut your stuff on the model CV, you strut your stuff on the catwalk. Got your heels? They better be made for strutting.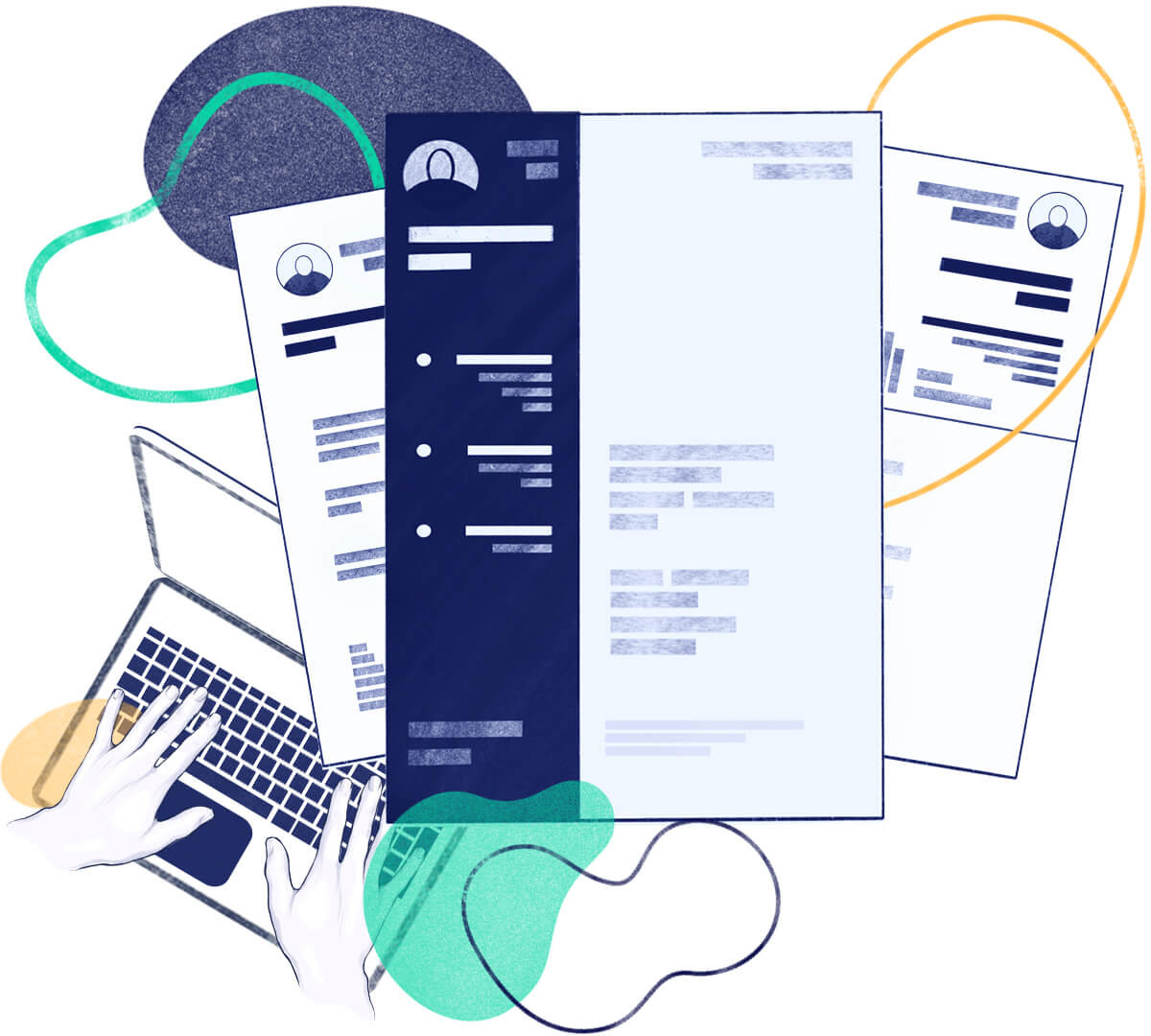 In modelling, the competition is fierce, and the value subjective.
Anya Taylor-Joy, the star of "Emma", at the age of 16 was chased down the streets of London by the director of one of the top UK model agencies in the UK.
If you don't feel like walking around in the rain for the next few months trying to lock eyes with a model agent that's out for Prosecco at lunch, and don't feel like carrying pepper spray in case it's not an agent, this guide has everything you need to write a breathtaking model CV.
In this guide:
A model CV example that will get your heels in the door.
A guide on what to put in your model CV objective.
How to describe your modelling achievements in a captivating way.
First, let's see one of our model model CVs.
Save hours of work and get a CV like this. Pick a template, fill it in. Quick and easy. Choose from 21 CV templates and download your CV now.
What users say about ResumeLab:
I had an interview yesterday and the first thing they said on the phone was: "Wow! I love your CV."
Patrick

I love the variety of templates. Good job guys, keep up the good work!
Dylan

My previous CV was really weak and I used to spend hours adjusting it in Word. Now, I can introduce any changes within minutes. Absolutely wonderful!
George
Are you a person of many talents? Or just with a need for cash, no matter where it comes from? Here are our other CV guides that you might find interesting:
Haven't found what you are looking for? See all CV Examples.
Model CV Sample You Can Copy and Use
Linda D. Dinan
Fashion Model
Personal Info
3054 Stratford Court
Raleigh, NC 27604
212-092-8810
lindadinan@mail.com
instagram.com/lindadoubled
Summary:
33/24/33, 5'12", 131lbs, energetic fashion model with 5+ years experience in print, TV, online and live catwalk appearances for 150+ different brands, including Adidas, Michael Kors, ASOS and G-Star. Responsible for building own Instagram following with over 149,000 followers, and establishing relationships with 20+ brands through this channel, including Ecco and Natural Skincare. Seeking to be represented by Seize Management in the field of high fashion.
Experience
Model
Haute Model Management
2016–2019
Modelled for 120+ brands, including Adidas, Michael Kors, ASOS and G-Star.
Live catwalk appearances in New York, Los Angeles, and Miami.
Featured in 350+ online adverts, posts and videos.
Printed in 10+ magazines.
Appeared in full-body, head, hand, and feet shots.
Successfully fostered relationships with 5 clients for whom I became the go-to choice.
Freelance Model
Self-Employed
2015–Present
Built own Instagram following from scratch: 12,000 followers the first year, now at 149,000.
Established relationships with 20+ brands, including Ecco and Natural Skincare.
Through taking my own photography I developed a strong understanding of light, angles and posing to better communicate with photographers
Education
Raleigh High School
2010–2015
Softball Team Captain
Photography Club Member, taking the Annual Prize in 2012
Attributes
33/24/33
5ft12in
125 – 132 lbs
Green Eyes
Natural Blonde Hair
Additional Activities
Keen Photographer, winning 3 regional competitions last year
Volunteer at Greenpeace, doing outreach two times a month
Registered Yoga Teacher (Yoga Alliance)
Languages
Conversational Spanish
Conversational French
Fluent German
Alright, let's set the cameras up.
1. Use a Professional Model CV Format
Do you come to a shoot dishevelled, confused, and back-to-front? Of course not. So why would you send a model CV like that? Appearances are everything, you of all people know this.
Make sure everything is framed and present properly, just like this:
Model CV Format
Let's strike a pose.
Expert Hint: Presence is everything. Some people's look is captured in their photos, other people's souls are captured in theirs. Pick your favourite model, or one with a similar look to you, and study them precisely, everything from the way they walk to the way they smile with their eyes.
2. Write A Striking Model CV Summary
Bio. Summary. Profile. Whatever.
Next to your pictures, this is the most crucial part of your model CV. At the top of your model CV, list all the most crucial information, such as measurements, and most recent and prestigious experience. Focus on the big stuff. There will be space for minutiae such as eye colour later on.
If you have experience, adopt the form of a CV summary:
Model CV Profile
If you are light on professional experience, set out your achievements and ambitions in a CV objective.
Model CV Objective
To get your model CV profile right:
Get your measurements in early.
Use power adjectives that are relevant to a model like energetic, or words that describe your look (eg. All-American).
Refer to yourself as a Model.
Sum up your years of experience and add a '+'.
Describe your performance in terms of achievements and numbers.
Now, this is the right way to start your CV!
Expert Hint: Don't underestimate the power of your social media following. Many brands prefer to start their campaign from your following, instead of sending out a campaign with you into the ether.
3. Nail Your Model CV Job Description
Modelling is a very visual and subjective pursuit. It can be hard to find the right words to describe your physicality. So, you shouldn't. Past the measurements and key details, they have the photos. So in your work experience section, try to focus more on your achievements, clients and projects.
Most people will not focus too much on this, and write in general terms about themselves, which is useless. Try to quantify your activities with some numbers, and make sure you cover a wide base of reasons to get hired.
Tailor your CV and focus on the things they described in the job posting.
Check out this job description from one of our model CV examples:
Model Job Description for a CV
The difference is as big as the one between Karlie Kloss and Karl Marx.
What if it's gonna be your first modelling job and you're sending a CV with no experience? Well, first, your portfolio better be stunning. Second, there are many ways you can get non-professional experience.
You could also add a CV skills section.Instead of 'Hard Skills' that most CVs have, opt for an Attributes section, where you can give more detail about more minor details of your physicality.
Model Skills for CV
Soft Skills
Collaboration
Communication
Coordination
Easygoing
Fast Learner
Friendly
Interpersonal Skills
Listening
Modern Dance
Photoshoot Production
Runway Turn
Taking Direction
Attributes
Bust/Waist/Hip
Height
Weight
Clear Skin
Physically Fit
Eye Colour
Unique Look
Hair Colour
The ResumeLab builder is more than looks. Get specific content to boost your chances of getting the job. Add job descriptions, bullet points, and skills. Easy. Improve your CV in our CV builder now.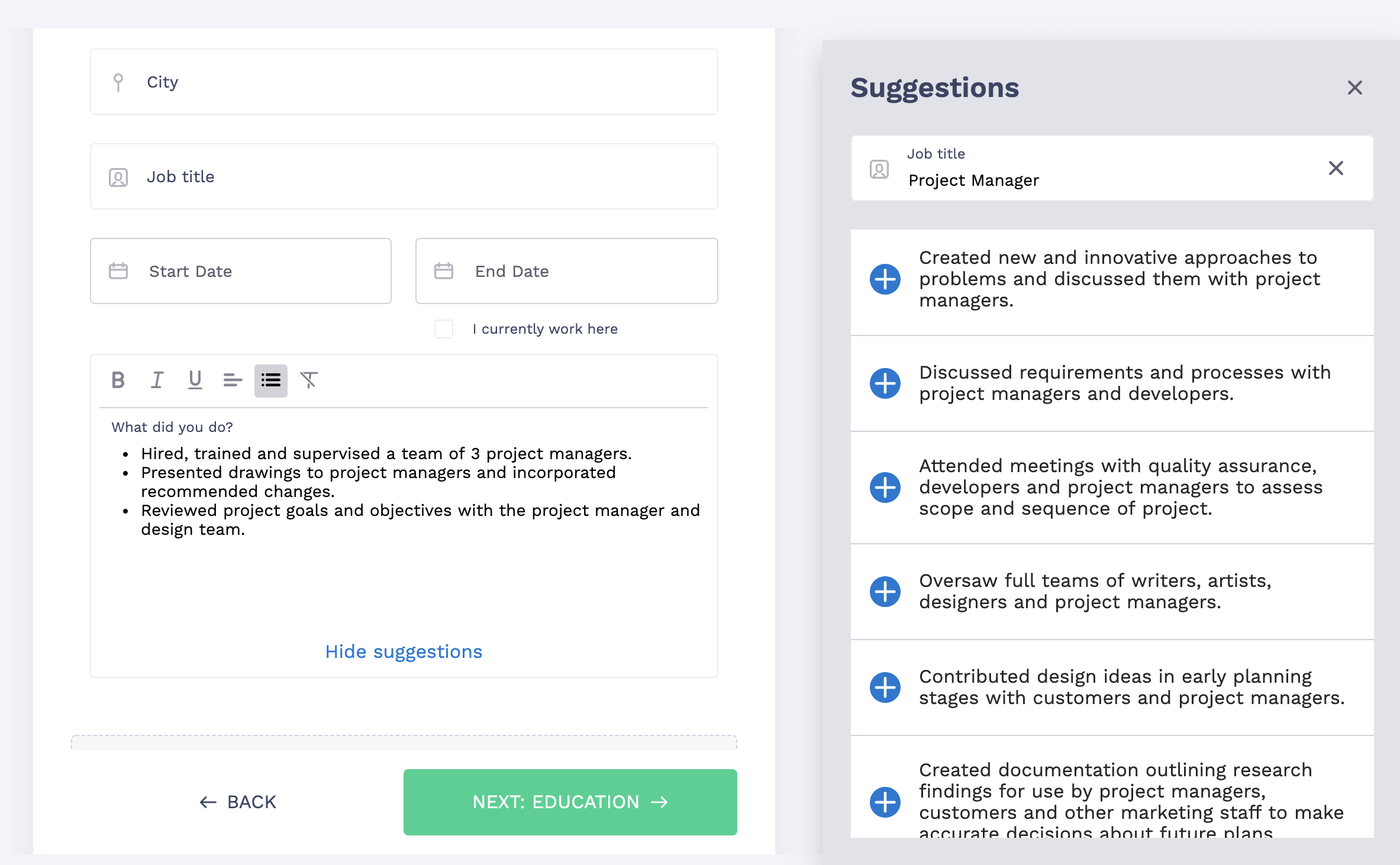 Nail it all with a splash of colour, choose a clean font, highlight your skills in just a few clicks. You're the perfect candidate and we'll prove it. Use the ResumeLab builder now.
4. Make Your Education Section An Additional Reason To Hire You
I know you don't need an education to be a model. Still, you wouldn't believe the amount of models that agents, photographers and other professionals find unbearable to work with because they focused on perfecting their catwalk when they should be finishing homework.
List your school name, degree, and graduation date. Sprinkle in an achievement if it's something relevant to staying fit, being presentable, or even photography.
This education section sample shows how:
Promotional Model CV Example—Education
5. Inject Your Model CV With Added Sections
Alright, you've got the look. You might have the experience. What else is there? Some additional things can be relevant in modelling: languages, certain hobbies, references from professionals in the industry.
You could weave in a few bonus CV sections such as:
Attributes
Additional Activities
Foreign Languages
Skills—if you haven't included them as part of your other sections
Just see how different these two model CV examples are:
Model CV Example—Extra Sections
When adding extra sections, ask yourself—is it a reason to hire you? No? Skip it.
And… that's it! Now you have a perfect CV!
One last thing.
Write a cover letter. There's no better way to show your motivation.
Double your impact with a matching CV and cover letter combo. Use our cover letter builder and make your application documents pop out.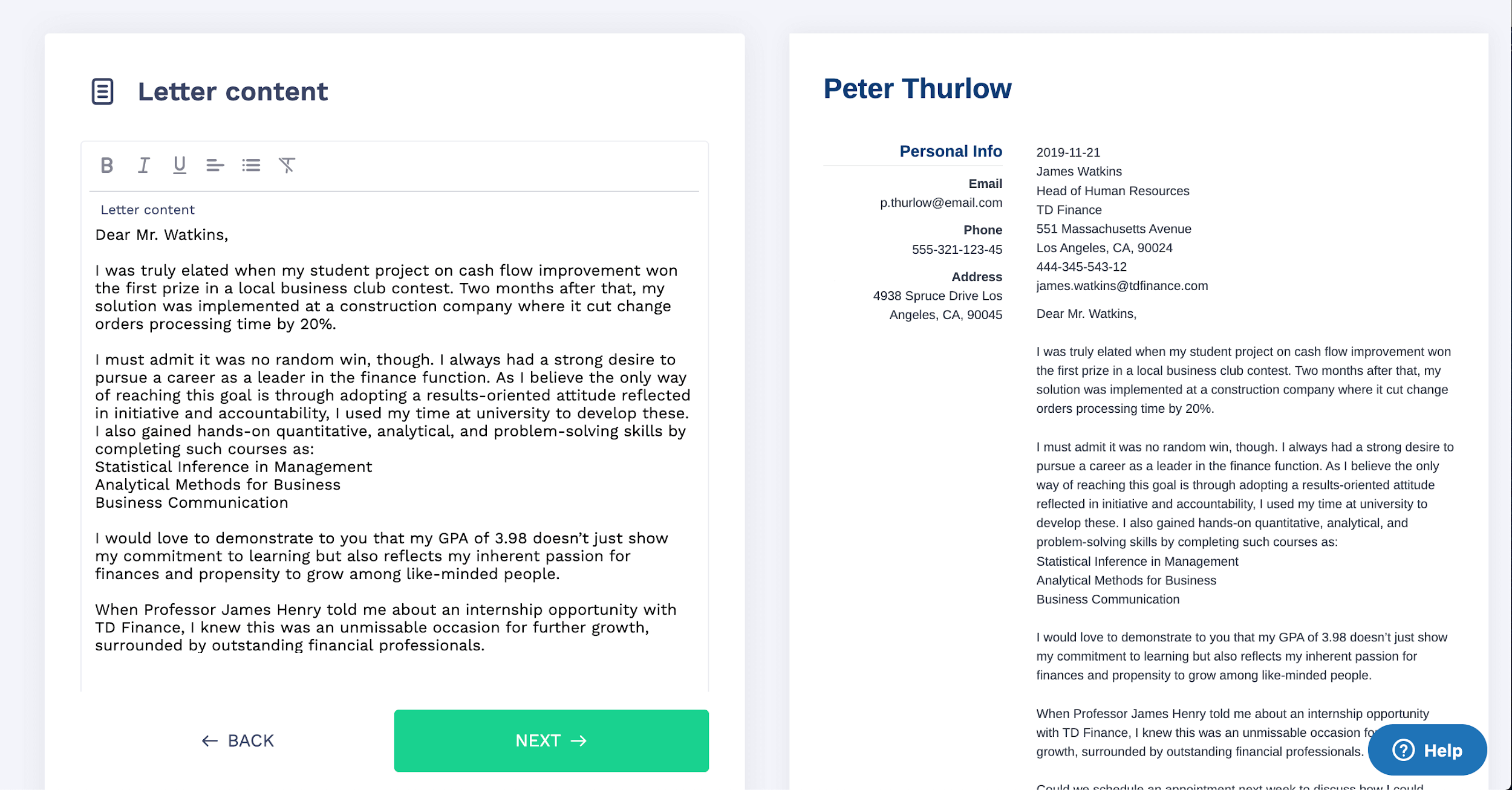 Want to try a different look? There's 18 more. A single click will give your document a total makeover. Pick a cover letter template here.
Key Points
Before you send that model CV onto the catwalk:
Follow the CV format—margins, fonts, 1 page, reverse chronological.
Start from our model CV sample and build your own.
Inject your model job description with achievements and numbers regarding your performance.
Make sure your portfolio shows a variety of looks and contexts, and flows well within itself.
Got questions on how to write a great CV for model jobs? Did we help you get your model CV right? Leave a comment. We'll be happy to reply.