Delivery Driver CV—Sample and 25+ Writing Tips
Just you and the road. And 300 packages. Can't wait, but feel like you're spinning your wheels? We're about to pimp your delivery driver CV.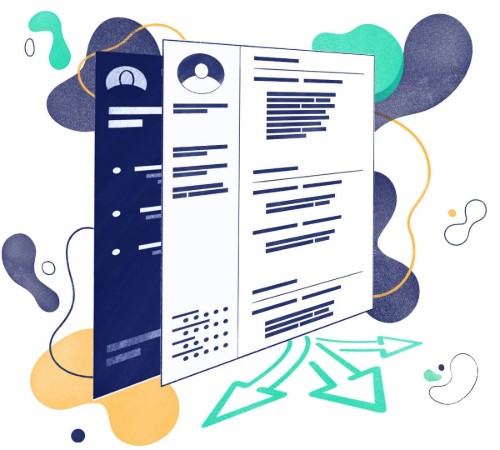 Can you deliver? Of course you can. But can your CV?
Apparently not.
There is plenty of work, more parcels, but even more candidates.
That's plenty of pressure, but nothing that can't be dealt with.
Chances are that with all your driving and organisational prowess, what you're lacking is a great CV—one that stands out and convinces the hiring manager that you're their next driver. Simple as that.
And—
The guidelines you'll find in this article hold true regardless of whether you need to send a DHL job CV, a pizza delivery driver CV, or other food delivery CV.
In this guide:
A delivery driver CV sample that delivers.
How to get your CV format right.
How to list your education, certifications, and skills.
Tricks to write the best possible delivery driver job description.
You got the keys?
Save hours of work and get a CV like this. Pick a template, fill it in. Quick and easy. Choose from 21 CV templates and download your CV now.
What users say about ResumeLab:
I had an interview yesterday and the first thing they said on the phone was: "Wow! I love your CV."
Patrick

I love the variety of templates. Good job guys, keep up the good work!
Dylan

My previous CV was really weak and I used to spend hours adjusting it in Word. Now, I can introduce any changes within minutes. Absolutely wonderful!
George
Considering other positions? See our dedicated CV guides:
Haven't found what you're looking for? Check all our CV Examples for Any Job.
Delivery Driver CV Sample You Can Copy and Use
Don K. Trivett
Delivery Driver
Personal Info
1525 Lost Creek Road
Los Angeles, CA 90001
610-991-0828
donktrivett@gmail.com
Summary
Dynamic and diligent delivery driver with 4+ years of experience navigating large vans and small trucks through the busy Los Angeles metropolitan area. Delivering up to 400 packages per day, making up to 280 stops. Maintained 98% compliance with designated pickup and delivery times.
Improved fuel economy by 18% by using engine braking, checking tyre pressure every day, and using cruise control. Seeking to leverage high efficiency skills in a position with UPS.
Experience
Delivery Driver
fast2u
10.2016–10.2020
Efficiently delivered up to 400 packages per day over 280 stops in the Los Angeles area.
Safely drove large vans and small trucks (Mercedes Sprinter, Utilimaster Walk-In Van and similar class vehicles).
Maintained 98% compliance with designated pickup and delivery times.
Improved fuel economy by 18% through engine braking, checking tyre pressure every day, and cruise control.
Achieved a 100% ticket and parking violation-free record.
Cut down delivery time by 65% and cost by 55% by recommending new routes and best times for repeat orders to management, moving them to low-traffic times and areas.
Education
Silver Heights High School
Montebello, CA
Graduated: 2015
Certifications
Commercial Driver's Licence Class B (FMCSA)
Transportation Worker Identification Credential (TSA)
Languages
Key Skills
Effective Communication
Attention to Detail
Customer Skills
Fuel Economy
Route Optimization
Avoiding Traffic
Handheld Device Operation
Computers
Basic Vehicle Maintenance
Warm the engine up.
1. Format Your Delivery Driver CV Correctly
Without order, you'll have a heck of a time finding the right parcel. If on the first turn everything in the back is going to go flying around, you have no chance in hell of delivering the goods and still getting home in time for the game. The same is true for your CV format.
Formatting can get messed up on different systems, so it's best to follow these standard rules:
Delivery Driver CV Format
Ready for loading?
2. Write a World-Class Delivery Driver CV Objective or Summary
The courier, express, and parcel market is already worth £60bn, and is due to increase by 5% each year, according to Statista. This means that the part you'll play as a delivery driver is also becoming more and more valuable. Make sure your next job isn't given to someone else simply because key bits of information on your CV were buried somewhere in the body or even missing.
The average recruiter spends only 7.4 seconds scanning your CV. The delivery driver CV is no different. Waste no time and sum up your key competencies in a CV profile.
For delivery drivers, opt for a CV summary setting out your ambitions. Answer the following questions with one sentence each to compose it:
Who are you? (One power adjective, job title, years of experience,)
Can you do the job we are asking you to do? (Describe using numbers and achievements how well you can perform the functions of the job we described in the ad)
What makes you special? (One super-achievement)
What can you do for us? (1-2 sentences)
Delivery Driver CV Summary
The first example's numbers jump out at you and simply can't be ignored. The second example, on the other hand, really says nothing about how well you performed your daily routes.
But what if up to now, you've been driving a cab, delivering no goods except for your passengers and occasionally their luggage which you miraculously squeezed into the boot.
If you're writing a CV with no experience, your introduction will convince the hiring manager that you do in fact possess the right set of skills to be a great delivery driver.
Here's how to write a solid career objective for an entry level CV:
Delivery Driver CV Objective
Expert Hint: Looking for the best and easiest way of starting a CV? Begin by closely examining the job listing. Why? Knowing what skills and qualifications they're looking for can tell you exactly what your delivery driver CV should focus on.
3. Direct Yourself to the Interview with Your Delivery Driver Job Description
This job is not the most complicated job in the world. Yet, it's very complicated to do it well. Organising your work properly and utilising your resources will dictate how efficiently you can finish your routes. Your potential employers would like to know what you can do for them.
Knowing roughly how many deliveries you are used to making, and that you can make them on time is useful to your employer in planning their hire. List up to 6 bullet points containing various metrics and achievements that prove you should be in the driver's seat.
Check out this work experience CV section from one of our delivery driver CV samples:
Delivery Driver Job Description
Next, write a CV skills section. Front-load your list with specific skills you see mentioned in the job posting. These will be your CV keywords. The obvious advantage of doing so is that the hiring manager will recognise your skills as the ones in the job ad. The other benefit of adding qualifications and skills to your delivery driver CV that match what the employer is looking for is that this will make your CV ATS-compliant.
Delivery Driver Skills for a CV
Hard Skills
Route Optimization
Route Charting
Handheld Device Operation
Truck Maintenance
Commercial Truck Operation
Maps & GPS Orienteering
Strategic Loading
Computers
Soft Skills
Attention to Detail
Time Management
Hand-Eye Coordination
Working Under Pressure
Customer Service
Enthusiasm
Teamwork
Friendliness
Punctuality
Organisation
Interpersonal Skills
Work Ethic
Expert Hint: Some companies, such as UPS, require their drivers to use hand-held computers. See how to list computer skills on your CV for a delivery driver.
The ResumeLab builder is more than looks. Get specific content to boost your chances of getting the job. Add job descriptions, bullet points, and skills. Easy. Improve your CV in our CV builder now.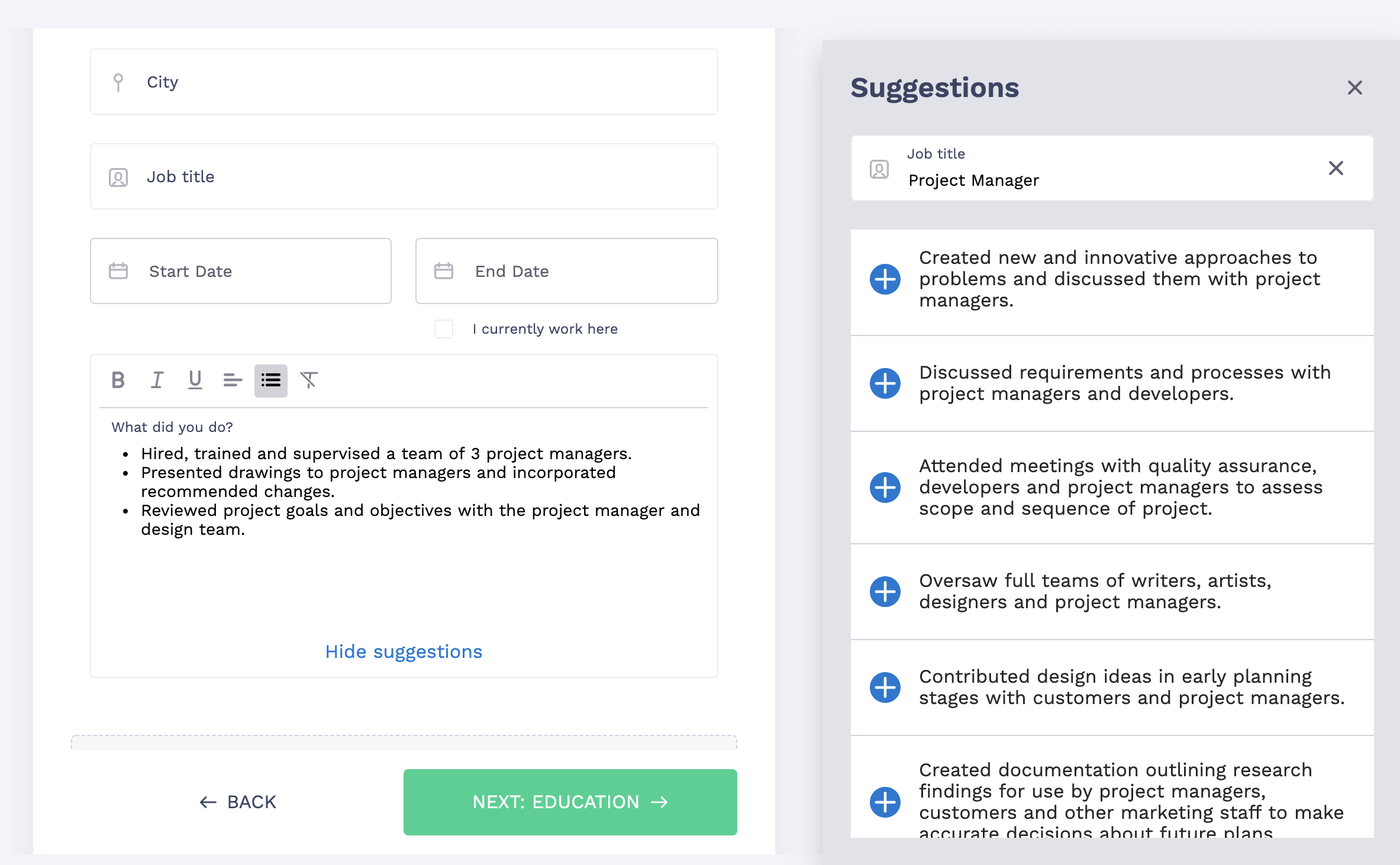 Nail it all with a splash of colour, choose a clean font, highlight your skills in just a few clicks. You're the perfect candidate and we'll prove it. Use the ResumeLab builder now.
4. Rev Up Your Education Section
You may not need education to drive a box truck. Yet, given two identical candidates, the recruiter has to decide on someone. Properly listing your education can benefit you. List your school name, diploma type, GPA, and graduation date.
Here's how to list education on your CV:
Delivery Driver CV Sample—Education
Expert Hint: Is this your first job out of school? You can find more guidance in our high school CV guide.
5. Drop Off Some Added Sections
You can always squeeze a few more boxes in, right? If you have additional information, avoid lumping it all together in one section. Split it up into neat bonus CV sections such as:
Awards
Additional Activities
Foreign Languages
Other Skills—if you haven't included them as part of your other sections
These two delivery driver CV examples are as different as an old Chevrolet Express and a Peterbilt 579:
Delivery Driver CV Example—Extra Sections
You're almost there!
All that's left to write is a cover letter. Without one, your delivery driver CV (no matter how good it is) might very well end up lost in the shuffle.
And that's the end of the route!
Expert Hint: Employers are bound to expect a good driving record from successful candidates for this role. Before applying for the job, you can check your penalty points or disqualifications online to make sure you're good to go.
Double your impact with a matching CV and cover letter combo. Use our cover letter builder and make your application documents pop out.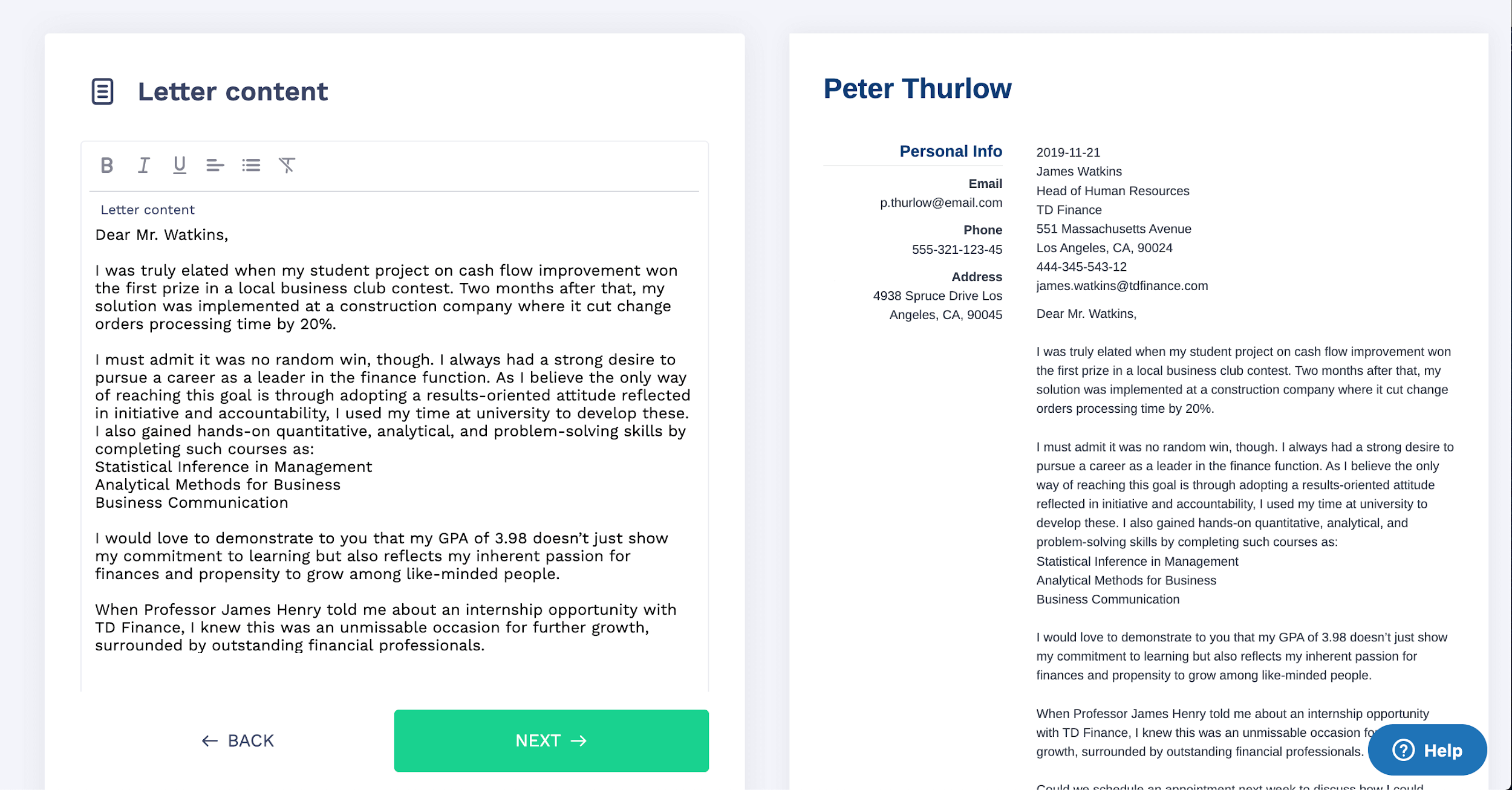 Want to try a different look? There's 18 more. A single click will give your document a total makeover. Pick a cover letter template here.
Key Points
When preparing your delivery driver CV:
Stick to the CV format guidelines—margins, fonts, 1 page, reverse chronological.
Stack up your delivery driver job description with achievements and numbers.
Display certifications, skills, and other bonus sections properly.
Write a delivery driver cover letter. It will boost your chances like nitrous oxide.
Need to learn more about writing your CV? See:
Got questions on how to write the perfect CV for delivery driver jobs? Did we help you get your delivery driver CV right? Leave a comment. We'll be happy to reply.