Security Guard CV—Examples and 25+ Writing Tips
You've got the skills and training to secure a facility and patrol a property. But hiring managers have no idea unless you prove it. Do that with this security guard CV sample.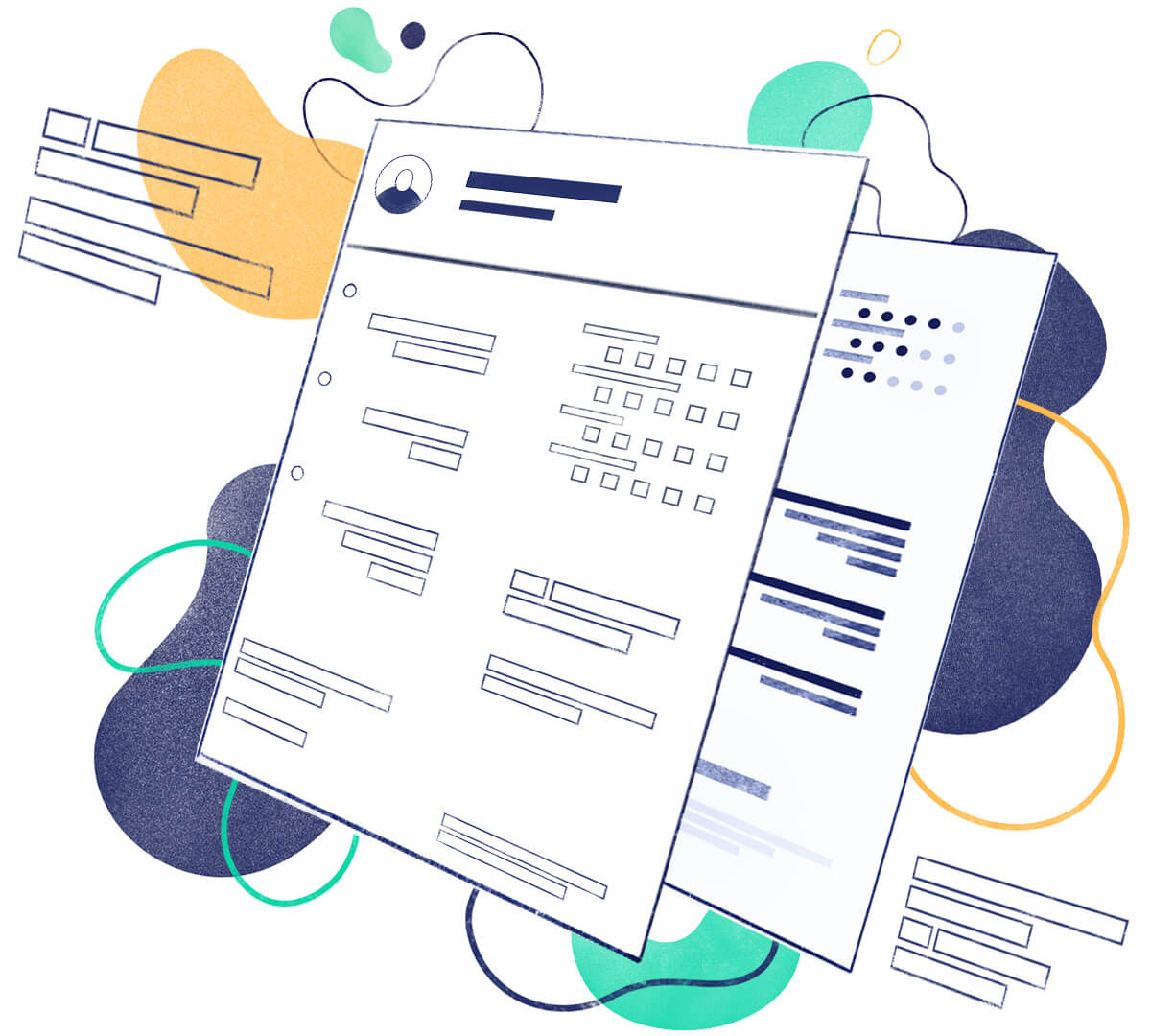 Here's what you don't want:
They read your CV.
They think, "Hmm. Let's see the next one."
They forget about you and hire somebody else.
You need to stand out like an ADT alarm.
That's where this tailored security officer CV comes in.
In this guide:
A security guard CV sample better than most.
How to make a compelling security guard job description for CVs.
How to write a CV for security guard jobs that lands interviews.
Why you can't just list security guard skills (and what to do instead).
Save hours of work and get a CV like this. Pick a template, fill it in. Quick and easy. Choose from 21 CV templates and download your CV now.
What users say about Resumelab:
I had an interview yesterday and the first thing they said on the phone was: "Wow! I love your CV."
Patrick

I love the variety of templates. Good job guys, keep up the good work!
Dylan

My previous CV was really weak and I used to spend hours adjusting it in Word. Now, I can introduce any changes within minutes. Absolutely wonderful!
George
Are you coming to security jobs from the DoD world? See our guide: Military to Civilian CV Sample & Guide
Angling for a career change? Wondering how to put security guard on a CV? See this guide: CV for a Career Change Sample & Guide
Want to devote your life to keeping others safe from harm? Have a look at our guides:
Haven't found what you're looking for? Check all our CV Examples for Over 200 Jobs.
Security Guard CV Sample You Can Copy and Use
Ted Jiang
Licenced Security Guard
Personal Info
Phone: 252-383-1720
E-mail: tedzjiang@gmail.com
linkedin.com/in/tedzjiang
twitter.com/tedzjiang
Summary
Licenced, unarmed security guard. Seeking to use proven patrolling skills to provide security for Mall of America. At Brancaccio Security, patrolled properties for 4 clients with zero breaches despite 5–10 attempts per month. Resolved 10 conflicts with community members. Responded to calls 15% faster than average.
Certifications
Security Guard Card
Registered Security Guard, West Virginia
Experience
Unarmed Security Guard
Brancaccio Security
2016–2019
Patrolled facilities for 4 clients. Presided over a period of zero breaches in spite of 5–10 attempts each month.
Wrote daily reports to document activity. Three reports obtained convictions in key criminal court cases.
Resolved conflicts with aggressive community members peacefully on 10 separate occasions through strong interpersonal skills.
Responded to distress calls 15% faster than average.
Commended 3x by upper management for judgement.
Used surveillance equipment to monitor premises. Collaborated with law enforcement to identify attempted intruder.
Freelance Security Guard
North Carolina
2015–2016
Provided security for Saldana Chocolate Fest and 2 other events.
Recognised for professionalism by 3 clients.
Resolved 15 conflicts before they could turn physical.
Maintained 100% accurate documentation of all shifts.
Education
North Buncombe High
2011–2015
Favourite classes: Spanish 1–4.
Member, varsity football team.
Additional Activities
Completed active shooter training from ALICE Institute.
Avid trail runner.
Volunteer Work
Make chilli 1x per month at Ashe County Shelter.
Hard Skills: patrolling, conflict resolution, camera monitoring, creating reports
Soft Skills: interpersonal skills, efficiency, attention to detail
Now, here's how to write a security guard CV that works:
1. Choose the Right Security Guard CV Format
They won't hire sloppy.
Security guard CVs have to follow protocol.
The format of your CV is mission-critical.
Use these tips:
Security Guard CV Format
Expert Hint:Security guards make £23K to £55K per year. That's a HUGE range. Aim high with the best CV for security guard jobs you can write.
2. Write a Security Guard CV Objective or Summary
The manager has dozens of security guard CVs.
There's no way he'll read them all.
You've got to catch his eye.
Your best shot is well written CV profile in the form of a career objective or career summary.
That's just the first paragraph of "greatest hits."
Include:
An adjective (licenced, dependable)
The words "security guard"
Years of experience (1+, 3+)
How and who you'll help (deliver professionalism at Brancaccio security)
Your best security guard moments (patrolled for 4 clients with zero breaches...)
Write it last to save on head-scratching time.
These security CV examples show the procedure:
Security Guard CV Summary—Example
What's the difference?
That first example blows the second one away. It has numbers, details, and evidence.
But—
An entry-level security guard CV should still have proof.
Entry-Level Security Guard CV Objective
The second of those entry-level security guard CV examples says you've got it all.
But there's no proof.
Expert Hint: Find security guard jobs on Google jobs, Indeed, or iHireSecurity. But don't apply there. Applying on the company's own site gets you out of the spam pool.
The ResumeLab builder is more than looks. Get specific content to boost your chances of getting the job. Add job descriptions, bullet points, and skills. Easy. Improve your CV in our CV builder now.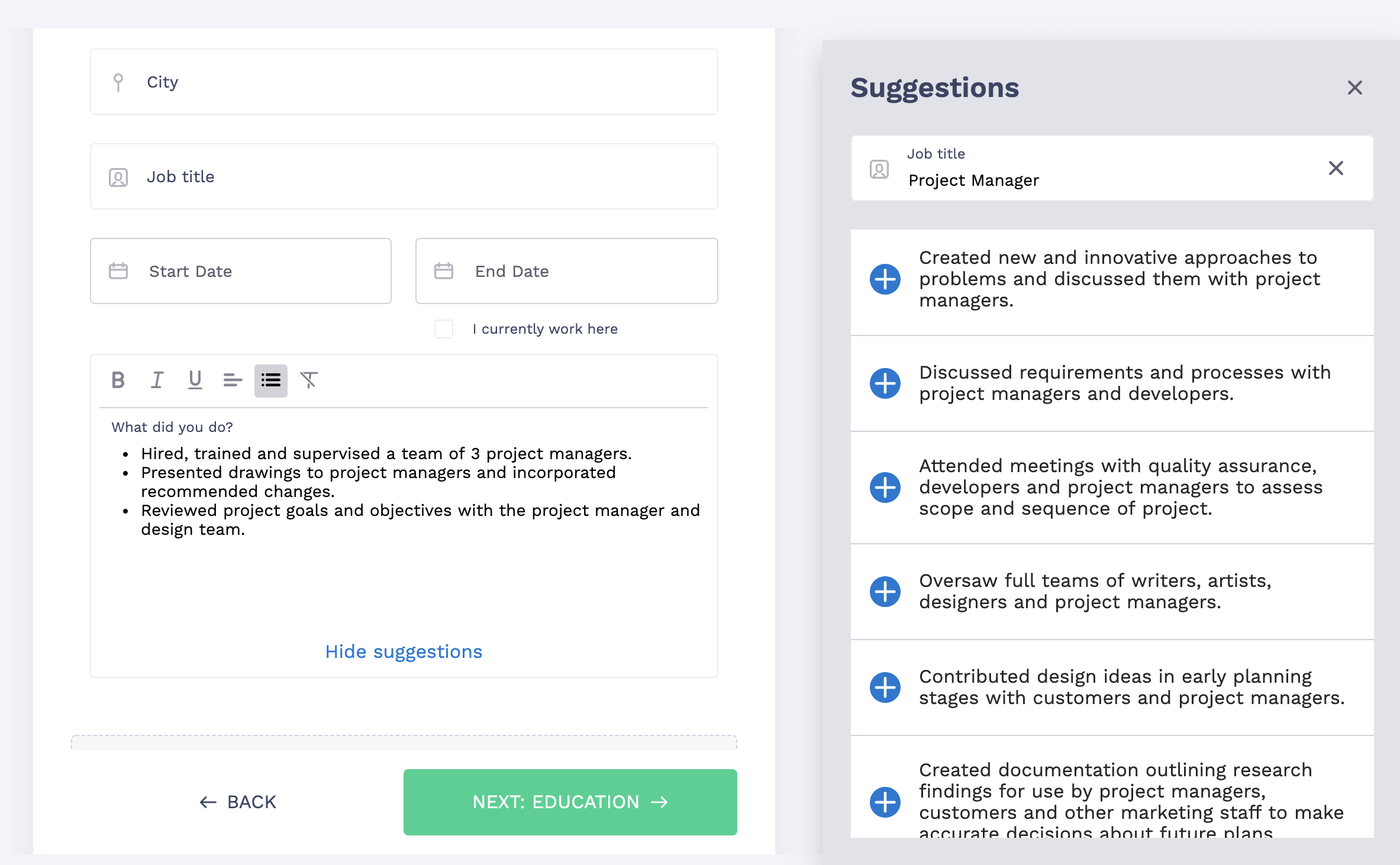 3. Clean up Your Security Guard Job Description and Skills Section
Here's how to stand out:
Most security guard CVs have generic job descriptions.
They make employers shrug.
With some tweaks you'll look like a freshly dry-cleaned uniform.
To write a great security guard job description:
Know the right skills by looking at the job ad.
Put them in your bullet points as CV keywords.
Tell the result you had when you used those skills.
Do it like the first of these security guard CV samples:
Pretend the job ad wants these security guard skills: patrolling, writing reports, conflict resolution, judgement, surveillance equipment monitoring.
Security Guard Job Description for CV [Sample]
The point:
The first of those security guard CV examples lists the right skills + results:
Patrolling (4 clients, zero breaches, 5–10 attempts)
Writing reports (three convictions)
Conflict resolution (10 resolved conflicts)
Judgement (3 commendations)
Surveillance equipment monitoring (identified an intruder).
Now here's an entry-level CV sample:
The job ad wants these security guard skills: professionalism, conflict resolution, documentation, efficiency.
Entry-Level Security Guard CV Job Description [Sample]
See what works?
"I used X skill with Y result."
And it works even with non-security jobs like retail.
Use these security guard CV skills to start:
Security Guard CV Skills
| | |
| --- | --- |
| Hard Skills | Soft Skills |
| Surveillance | Interpersonal Skills |
| Patrolling | Collaboration |
| Writing Reports | Communication |
| Surveillance Equipment Monitoring | Attention to Detail |
| Conflict Resolution | Persuasion |
| Firearms Skills | Problem Solving |
| Active Shooter Training | Compassion |
| Reporting to Authorities | Psychology |
| Screening People and Possessions | Customer Service |
| Clean Driving Record | Adaptability |
Expert Hint: It's not that hard to find any security guard job. But it's not easy to get a good security position unless you customise your CV.
4. Turn Boring Education to a Reason to Hire You
Security guard work ain't rocket surgery.
But every CV needs an education section.
The trick?
Yours can catch the hiring team's eye.
Watch this security guard CV sample:
Let's say the job needs a physically fit Spanish speaker.
Security Guard CV Example—Education
That fits like a key-in-lock.
5. Add Certifications and More to a Security Guard CV
Got certifications?
What about standout qualities?
Take some time to think.
Any of these can get you noticed:
Association memberships (PSPA)
Groups, clubs
Professional awards (Employee of the Month)
Additional activities (a miscellaneous catchall section)
Exercise
These security guard CV examples show how:
Security Guard CV—Extra Sections
Ad job-fitting details like the first of those security guard CV examples.
Expert Hint: Write a cover letter. CVs for security guards with cover letters generate more interest. That gives you a bigger chance to get more interviews.
Double your impact with a matching CV and cover letter combo. Use our cover letter builder and make your application documents pop out.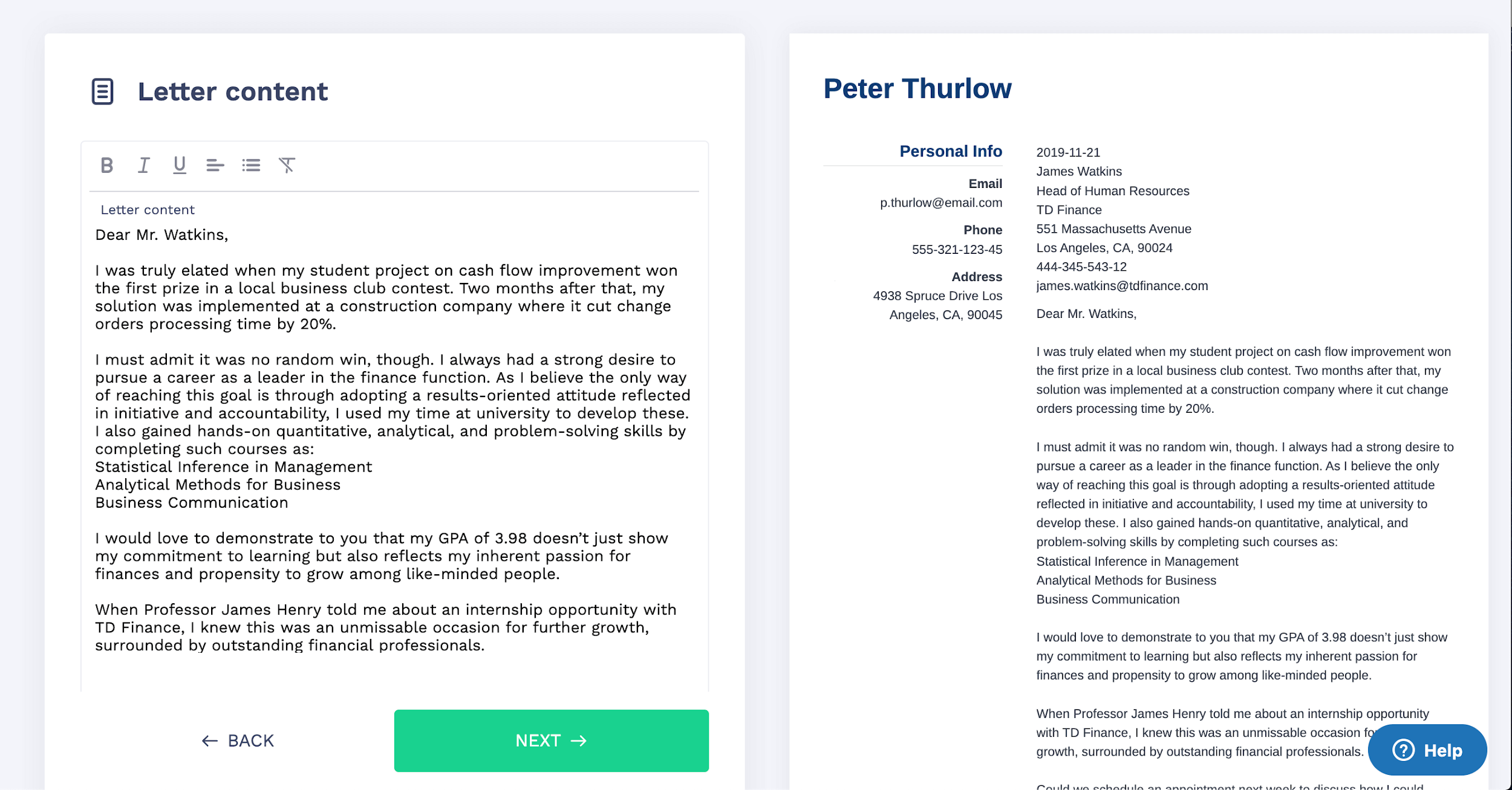 Key Points
For a security guard CV that works:
Use the security guard CV template up top. It puts all your best security moments in their hands.
Find the right CV keywords in the security guard job description online.
Write CV sections that show you've used key job skills to get results.
Include a certification if you have one. Add "other" sections too, like volunteer work or additional activities.
Got questions on how to write great CVs for security guard jobs? Not sure how to show security guard on a CV? Leave a comment. We'll be happy to reply!