Mechanical Engineer CV—Examples and 25+ Writing Tips
You work like an ideal machine, but how will the hiring team at that great manufacturing facility know? Prove it with this attention-getting mechanical engineer CV sample.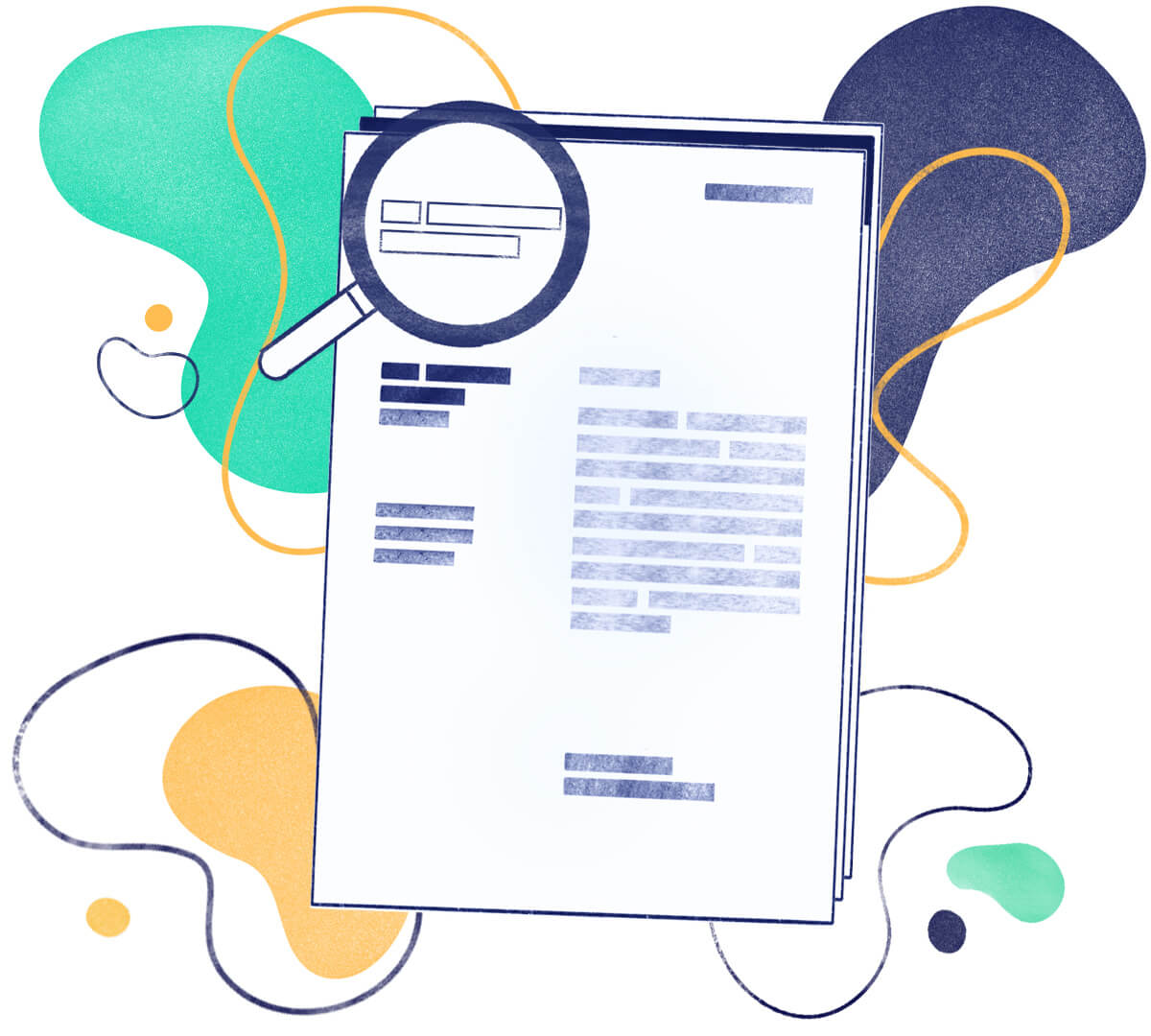 Warning—
The best jobs get crowded with applicants.
How can you stand out?
It's a design problem. First understand the job. Then instal the right achievements in your mechanical engineering CV.
In this guide:
A mechanical engineer CV sample better than most.
How to make an integrated mechanical engineer job description for CVs.
How to write a CV for mechanical engineer jobs they'll notice.
Why you can't just list mechanical engineer skills (and what you can do).
Save hours of work and get a CV like this. Pick a template, fill it in. Quick and easy. Choose from 21 CV templates and download your CV now.
Create a job-winning CV with little effort. Hack your way through ATS software with our 18 beautiful templates—give our builder a try!
What users say about Resumelab:
I had an interview yesterday and the first thing they said on the phone was: "Wow! I love your CV."
Patrick

I love the variety of templates. Good job guys, keep up the good work!
Dylan

My previous CV was really weak and I used to spend hours adjusting it in Word. Now, I can introduce any changes within minutes. Absolutely wonderful!
George
Not sure you need a mechanical engineering CV? See our guide:
Haven't found what you're looking for? Check all our CV Examples.
Mechanical Engineer CV Sample You Can Copy and Use
Blake Fulgini
Mechanical Engineer
Personal Info
Phone: 714-287-5868
E-mail: blakezfulgini@gmail.com
BlakeFulgini.com
linkedin.com/in/blakezfulgini
quora.com/profile/blakezfulgini
twitter.com/blakezfulgini
Summary
Team-player mechanical engineer with 8+ years of experience. Seeking to deliver engineering excellence for Lockheed Martin. At Northrop Grumman, cut costs 22% department-wide through better u-shaped cell layout. Instrumental in winning the re-compete for over £2.2B in contracts.
Experience
Manufacturing Engineer
Northrop Grumman Aerospace Systems
2016–2019
Designed manufacturing processes, procedures, and cell layouts, including equipment installation, machining, material handling, and assembly.
Redesigned u-shaped cell production layout across entire department. Result: cut costs by 22% and slashed lead times by 20% over prior layout.
Implemented a factory-wide Poka-Yoke drive that cut defects by 30% and lowered rework by 23%. Customer satisfaction scores rose by 35%.
Led employee-idea program that reduced costs to the customer by 15% facility-wide. Result: facility won the re-compete for £2.2 billion in contracts.
Manufacturing Engineer
Raytheon
2011–2016
Performed manufacturing engineering duties, including collaborating with cross-functional teams to develop and implement fabrication layouts and processes.
Redesigned material flow in Metal Fab. Slashed material handling 40%.
Led trainings that raised Lean buy-in 38%.
Collaborated with IT to develop real-time production metrics system in the cells. Result: team members raised their own adherence to targets by 30%.
Freelance Mechanical Engineer
2010–2011
Designed a remote-controlled forklift to a customer's specifications.
Developed actuators for automated seed-sowing robot.
Assisted with design of miniaturised conveyor-belt system.
Used CAD to design an automatic coconut scraper.
Completed all freelance projects 15% under budget.
Education
BS Mechanical Engineering, California Polytechnic
2006–2010
Excelled in manufacturing production design classes.
Pursued a passion for cell layout coursework.
Created a senior project in Total Productive Maintenance.
Wrote weekly mechanical engineering articles in The Poly Post.
Licence
California Mechanical Engineer Licence #01234
Award
Led team that received the 2017 Shingo Silver Medallion.
Additional Activities
Member, ASME
Delivered presentation on Improvements Kata at IMECE Conference 2018.
Article Continuous Adjustment in Dynamic Systems published in UGears News.
My article Efficient Fluid Power was linked to by ME Mechanical.
Received 2 CA State Gold Medals for smokehouse design.
Hard Skills: manufacturing production design, Lean manufacturing, equipment installation layout, workflow development, material handling layout
Soft Skills: leadership, communication, collaboration, time management
Here's how to write a mechanical engineer CV that works:
1. Select Your Mechanical Engineer CV Format
What's the #1 reason job applicants get nixed?
The #2 reason?
Poor CV formatting.
That's according to a recent survey of 150+ recruiters.
Yet formatting your mechanical engineering CV is such an easy step.
Here's the schema:
Mechanical Engineer CV Format
Start with reverse-chronological formatting for CVs.
Good fonts for CVs are Cambria, Georgia, and Helvetica. Choose one.
Include white space and 1-inch margins.
Stick to 1-page length for your CV unless you've got lots of eye-popping achievements.
Use these CV sections: Heading, Objective, Experience, Education, and Skills.
Expert Hint: Save your CV in the PDF format. PDFs adapt well to different devices. They also do just fine in ATS hiring software.
2. Write a Mechanical Engineer CV Objective or Summary
Think fast.
You've only got six seconds to interest that recruiter.
That's why your mechanical engineer CV needs a career objective or career summary.
Do it well, and you'll look like Nikola Tesla seeking work.
Use:
An adjective (team-player, energetic)
The words "mechanical engineer"
Years of experience (2+, 8+)
Who/how you'll help (facilitate efficiency at Raytheon)
Best mechanical engineer achievements (cut costs 22%...)
A couple skills (leadership, production design)
These mechanical engineering CV examples show the specs:
Mechanical Engineer CV Summary—Example
No comparison.
Your summary should be full of specifics. Company names, years, numbers, and skills.
But—
You can't do that if you're a new engineer.
In an entry-level mechanical engineering CV, talk up freelance work and projects.
Entry-Level Mechanical Engineer CV Objective
Expert Hint: Design your mechanical engineer CV summary or objective last. Then you'll get good details like "instrumental in winning the recompete for £2.2 billion."
The ResumeLab builder is more than looks. Get specific content to boost your chances of getting the job. Add job descriptions, bullet points, and skills. Easy. Improve your CV in our CV builder now.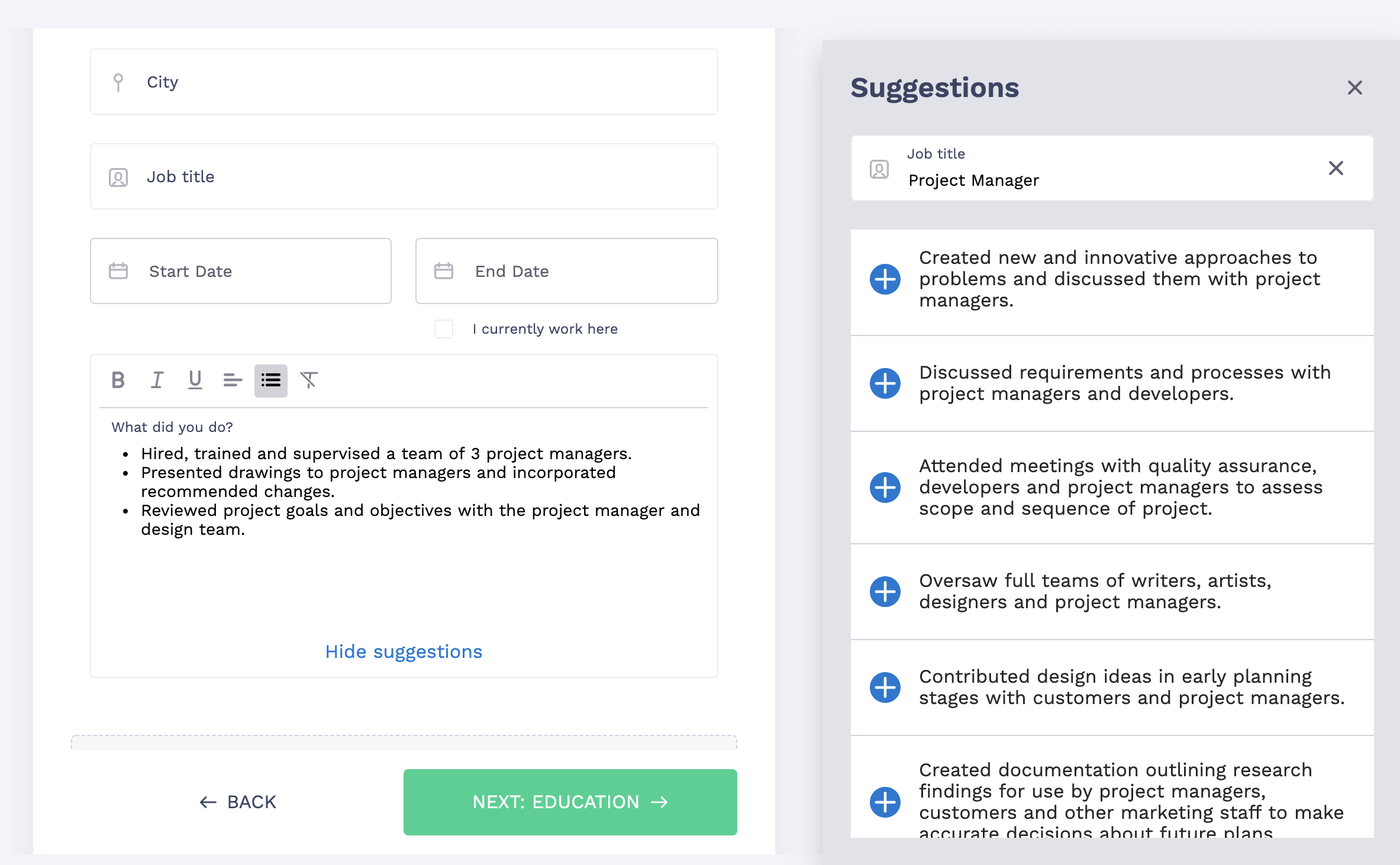 3. Lock in Your Mechanical Engineer Job Description and Skills Section
"You're hired."
Those are beautiful words.
But remember—
The #1 reason you won't get hired is lack of relevant experience.
Your job?
Show relevance in your mechanical engineering CV.
To do it:
Scan the job offer for CV keywords.
Put evidence of them in your bullet points.
Look how these mechanical engineer CV examples do it:
The job ad wants these mechanical engineering skills: (1) production layout (2) Poka-Yoke (3) leadership.
Mechanical Engineer Job Description for CV [Sample]
The key?
Both those mechanical engineer CV examples are the same applicant.
But—
One showed the holy grail of relevant experience.
What about an entry-level CV?
See the next mechanical engineer CV sample:
The job ad wants these mechanical engineer skills: (1) design of remote-control machinery (2) actuator development (3) CAD design (4) interpersonal skills (5) communication.
Entry-Level Mechanical Engineer CV Job Description [Sample]
Boom.
Again—relevant experience is your shining star.
Now, make it so.
Find the right CV skills in the job ad.
Mix hard skills and soft skills.
Here's a list of mechanical engineering CV skills to start you off:
Key Skills for Mechanical Engineer CVs
| | |
| --- | --- |
| Technical Skills | Soft Skills |
| Design | Interpersonal Skills |
| Production Layout | Analytical |
| Lean Manufacturing | Detail-Oriented |
| Workflow Development | Collaboration |
| Technical Report Writing | Organisation |
| Budgeting | Leadership |
| Product Testing | Adaptability |
| AutoCAD | Flexibility |
| Equipment Maintenance | Problem Solving |
| Research | Creativity |
See a more comprehensive list of computer and software skills here.
Expert Hint: There are dozens of potential mechanical engineer skills for CVs. Don't ever try to list them all. Stick to your wheelhouse and to the online job posting.
4. Turn Standard Education to a Reason to Hire You
Here's a tip to get noticed:
You know you need education in a mechanical engineer CV.
But—
If you just show your school, degree, and GPA, they'll yawn.
To get attention, look again at that all-important job ad.
Then add a bullet or two to your CV education section that underpins their needs.
These mechanical engineering CV examples show how:
Mechanical Engineer Education—Example
Nice.
If the job ad wants production design, cell layout, and TPM, you're set.
Expert Hint: Does every mechanical engineer CV need 4 education bullets? Nope. Rule of thumb: if you've been out of school 10 years, 1–2 bullets is enough.
5. Add "Other" Sections to Your Mechanical Engineer CV
"We have a winner."
You need the HR team to say those words.
But did you know your experience and education sections aren't enough?
A good mechanical engineer CV shows you're great to work with.
In other words, you're driven. Passionate. Engaged.
Include a portfolio of your best projects.
Not sure what that should look like? Here are some tips for making mechanical engineering portfolios from the MIT.
Then—
Link it to your CV.
You can also add sections for:
Organisations (ASME)
Projects and freelance work
Licence info
Awards & honours
Clubs & Groups
Publications
Fitness
Additional activities
These mechanical engineering CV examples show how:
Mechanical Engineer CV—Extra Sections
See that?
That first mechanical engineer CV example could be Elon Musk.
Even the smokehouse design is helpful. It shows passion.
Expert Hint: Write a cover letter. You can get more reading-time for your mechanical engineering CV if there's a cover letter enclosed.
Double your impact with a matching CV and cover letter combo. Use our cover letter builder and make your application documents pop out.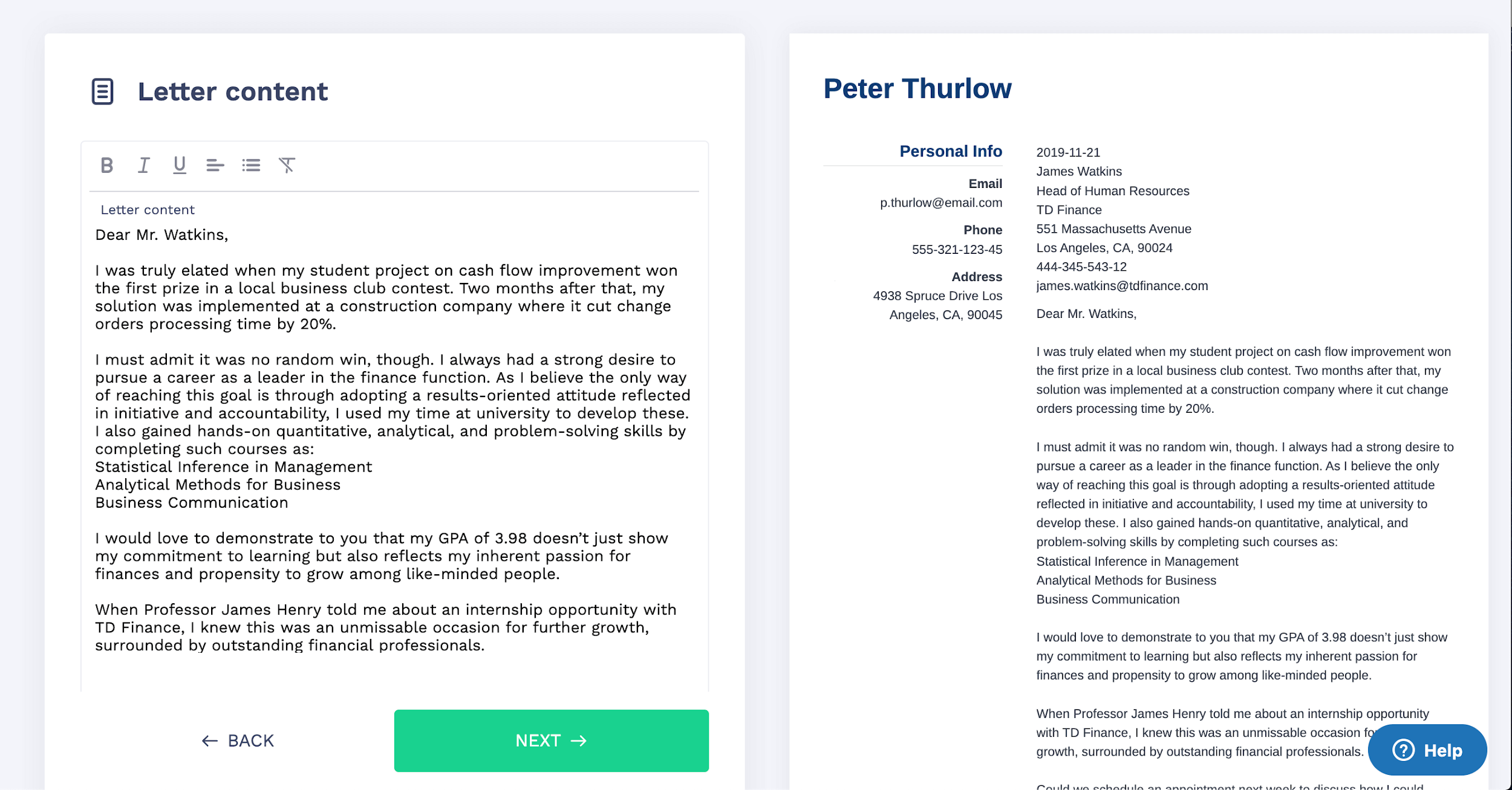 Key Points
For a mechanical engineer CV that functions:
Use the mechanical engineer CV template up top. It's got everything on the checklist to get HR teams interested.
Add mechanical engineering accomplishments to your objective, job experience, education, and "other" sections.
Add a portfolio link to your best projects. Portfolios are increasingly important in the job search.
Include a mechanical engineer cover letter. In it, show you know the job inside and out.
Do you need to write a cover letter as well? Check out the guide to write a cover letter for engineering positions.
Got questions on how to write great CVs for mechanical engineer jobs? Not sure how to show mechanical engineer on a CV? Leave a comment. We'll be happy to reply!