Social Work CV—Examples and 25+ Writing Tips
Social workers are selfless everyday heroes who work hard to pull others back from the brink. Prove you've got the skills to make it happen with this social work CV sample.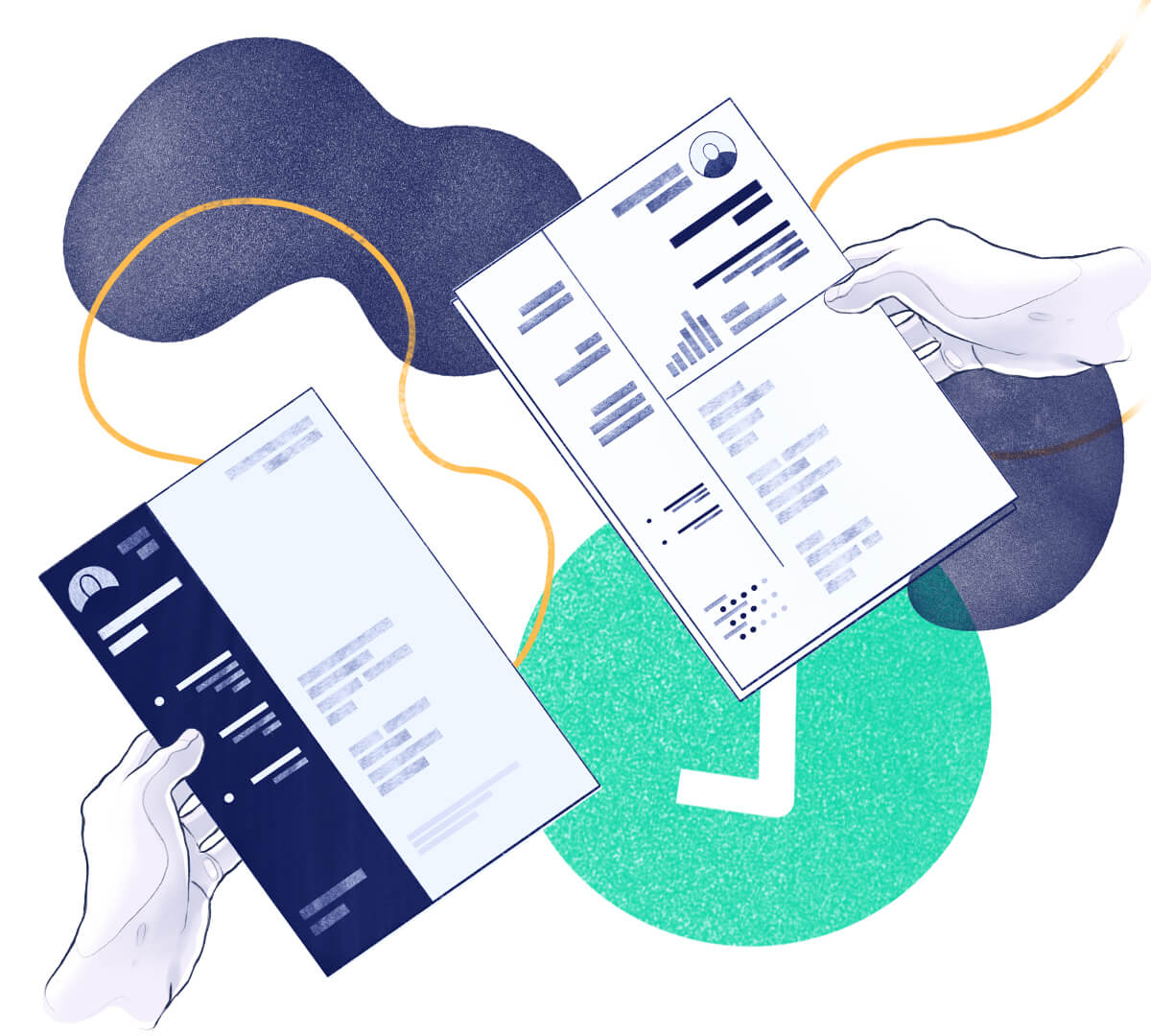 Let's not beat around the bush.
You put others first, while your needs get the back seat.
You work harder than people who earn 10x your salary, with little thanks.
But if you help one life, it's worth it.
The trouble?
Even with all that empathy, it's still hard to get a job.
What's blocking you is an unimpressive social work CV.
But together we can fix that fast.
In this guide:
A social work CV sample better than most.
How to write a social worker CV that shows you care.
How to target a social work job description for CVs.
Why you can't just list social work skills (and what to do instead).
Save hours of work and get a CV like this. Pick a template, fill it in. Quick and easy. Choose from 21 CV templates and download your CV now.
What users say about Resumelab:
I had an interview yesterday and the first thing they said on the phone was: "Wow! I love your CV."
Patrick

I love the variety of templates. Good job guys, keep up the good work!
Dylan

My previous CV was really weak and I used to spend hours adjusting it in Word. Now, I can introduce any changes within minutes. Absolutely wonderful!
George
Just getting into social work? See this guide: First Time CV with No Experience
Haven't found what you're looking for? Check all our CV Examples for Any Job.
Social Work CV Sample You Can Copy and Use
Maisie Bauge
Licenced Clinical Social Worker (LCSW)
Personal Info
Phone: 785-996-5811
E-mail: maisiebauge@gmail.com
linkedin.com/in/maisiebauge
twitter.com/maisiebauge
Summary
Passionate LCSW with 4+ years of experience. Seeking to help clients meet goals at Sugden Well Being. At Strother Regional Life Strategies, provided therapy and counselling to a caseload of 40+ 12–18 year-olds. 70% of clients met goals within 3 months. Mandt-certified NASW member. Skilled in assessment and treatment plans.
Licence
LCSW — Licenced Clinical Social Worker
Experience
LCSW
Strother Regional Life Strategies
2016–2019
Provided counselling and therapy to adolescents aged 12–18 years.
Worked with clients to develop goals. 70% met goals in 3 months.
Collaborated with psychologist to complete evaluation reports. Commended 3x by psychologist for efficiency and documentation.
Managed caseload of 40–120 patients.
Worked with IT department to improve record-keeping system. Reduced time spent on documentation by 5 hours per week.
Volunteer Child Social Worker
Blakely Ridge Ranch
2015–2016
Provided on-call assistance to 25+ children in rural children's home.
Used Mandt training to intervene in conflicts involving violent children.
Evaluated and performed treatment planning for 4 mentally ill children.
Facilitated and led 5 weekly group therapy sessions.
Education
Master of Social Work, Alabama State University
2014–2015
GPA 3.9
Project on treatment plans cited by professor in JAMA Psychiatry.
BS Social Work, Auburn University
2010–2014
Pursued a passion for child development coursework.
Certifications
Mandt Certification, R-Level
Additional Activities
Member, NASW.
Weekly Vinyasa yoga as self-care.
At NASW Conference 2018, spoke on panel about burnout.
Hard Skills: Counselling, creating treatment plans, assessment, Mandt system
Soft Skills: Interpersonal skills, communication, active listening, empathy
Here's how to write a high-functioning social work CV:
1. Use the Correct Social Work CV Format
Appearances matter.
Poor CV formatting is the #2 reason recruiters throw out CVs.
So make sure your social work CV follows the right model.
The reverse-chronological CV format is your friend. It lines up all your best features in the right order.
Social Work CV Format
Put your latest or current position up top. Follow it up with the previous ones.
Add 1-inch margins to a 1-page CV.
Include white space to save hiring managers from squinting.
Use a trusted CV font like 10–12pt Helvetica or Calibri.
Make CV sections like Heading, Summary, Work Experience, Education, and Skills.
Always send PDF CVs, since they look the same on every screen.
Expert Hint: There are 707,400 social workers in the US. Their ranks are swelling much faster than average. Your social work CV must be its best self to compete.
2. Write a Social Work CV Objective or Summary
Here's your biggest challenge:
Your social work CV is drowning in a sea of other applications.
You need it to stand out like Jane Waldfogel at a monster truck rally to get the job.
So—
Do that with a gripping CV profile (in the form of a career objective, career summary, or summary of qualifications).
It's your sales pitch in a nutshell.
Add:
An adjective (passionate, hard-working)
"social worker" or "LCSW"
Years of experience (2+, 5+)
Where & what you want to do (help clients meet goals at Sugden Well Being)
Best social work moments (70% of clients met goals...)
Key job skills (assessment, treatment plans...)
Your summary goes up top, but—
Write it when the rest of is done to make it easy.
See these social work CV examples:
Social Work CV Summary—Example
See the problem?
The second of those social worker CV samples is just a list of skills.
The first shows your caseload and what you did.
Now—
That won't work in an entry-level CV for social workers. Will it?
Yes. But do it with volunteering or skills from other jobs.
See this entry-level social work CV sample:
Entry-Level Social Work CV Objective
Heads up:
The first of those social work CV examples has more detail. They know you used your skills with 25+ children. (Numbers make it sing!)
Expert Hint: The Northeast has a high number of social workers. Southern states have less. A Southern social worker CV needs an extra-strong objective or summary.
The ResumeLab builder is more than looks. Get specific content to boost your chances of getting the job. Add job descriptions, bullet points, and skills. Easy. Improve your CV in our CV builder now.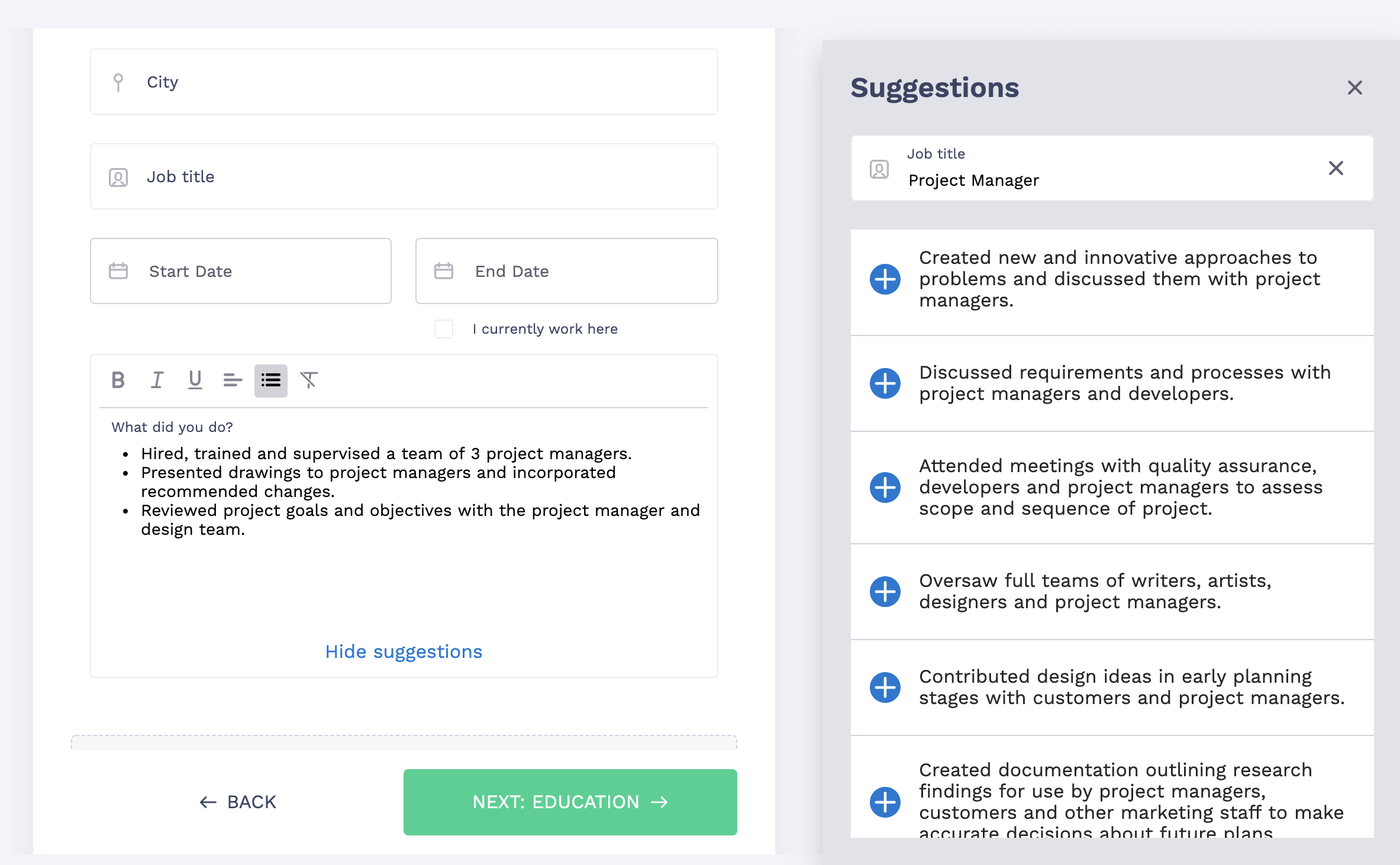 3. Craft Your Social Work Job Description and Skills Section
What social work CV skills do you need?
Here are some of the most common:
List of Skills to Put on a Social Work CV
| | |
| --- | --- |
| Hard Skills | Soft Skills |
| Assessment | Interpersonal Skills |
| Evaluation | Communication |
| Intervention | Active Listening |
| Human Behaviour | Collaboration |
| Counselling | Organisation |
| Creating Treatment Plans | Critical Thinking |
| Research | Empathy |
| Psychopathology | Active Learning |
| Crisis Management | Persuasion |
| Policy Adherence | Stress Management |
A word of warning:
Don't shoe-horn them all into your CV.
To get jobs, write a targeted CV instead.
To write a social work job description for CVs:
Cherry-pick CV skills from the online ad.
Save them in a list of CV keywords.
Build your bullets from times you used them to help clients.
See these social work CV samples:
Imagine the job ad wants these social work skills: counselling, client goal-setting, collaboration, documentation.
Social Work Job Description for a CV [Sample]
Did you catch that?
The first of those social work CV examples shows counselling, goal-setting, collaboration, and documentation. That's just what the doctor ordered.
The numbers make it solid.
Next, here comes a CV for entry-level jobs.
Imagine a job that wants these social work skills: on-call assistance, Mandt techniques, treatment planning, group therapy, interpersonal skills.
See these social worker CV examples with no experience:
Entry-Level Social Work CV Job Description [Sample]
See that?
The first assistant social worker CV example adds volunteering to show on-call assistance and other asked-for skills.
It also fits in interpersonal skills from a server job.
Expert Hint: Burnout rates are high in social workers. How do you manage stress? Show your stress management or self-care methods in a social work CV.
4. Create a Winning Education Section
Surprise:
Social work is one of the top 100 jobs in the US.
But not all social work positions are created equal.
To get your dream job, add data to the education section of your social worker CV.
This social work CV sample shows how:
Social Work CV Example—Education
Wow.
A glance at that social worker CV education section might generate a phone call.
Achievements are powerful job-getters.
5. Put "Added" Sections in Your Social Work CV
"Oh, I like this one."
Wouldn't it be great if the hiring manager said that?
It's not a dream.
"Added" sections in a social worker CV can show you're special.
Here's a sampling:
See these sample social worker CV examples:
Social Work CV—Extra Sections
Did you catch that?
The first of those social worker CV examples has details. That applicant could be Ruth McRoy in disguise.
Expert Hint: Write a cover letter for your social work CV. Do some research to find out why you love this job and why you'd rock it. Then say that in your CV.
Double your impact with a matching CV and cover letter combo. Use our cover letter builder and make your application documents pop out.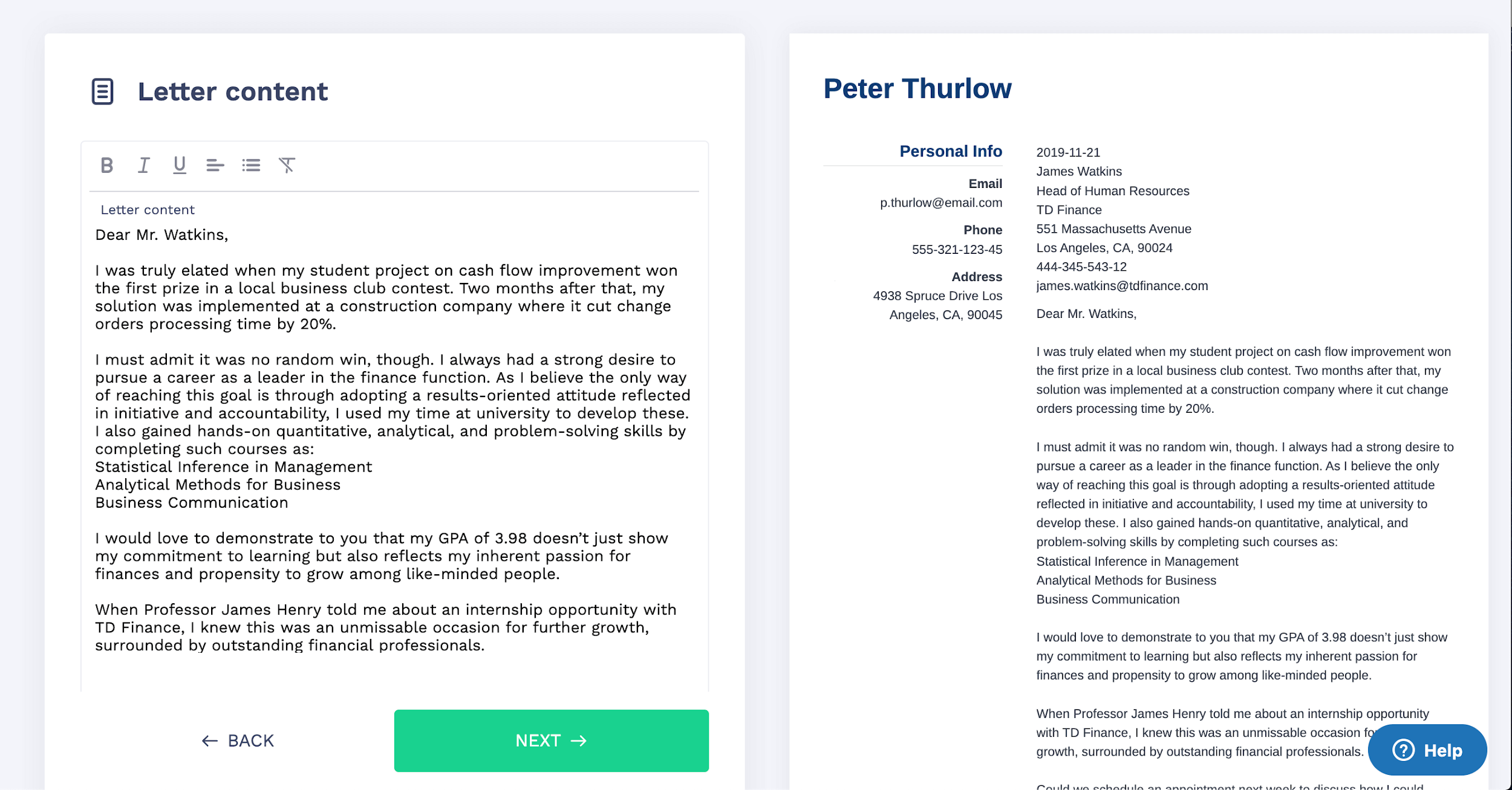 Key Points
Here's how to write a social work CV:
Use the social work CV template up top. It gives opportunities to show off your beneficence.
List social worker CV skills, but add bullet points that show you've used them to help clients.
Write a social worker CV summary at the top. Equip it with your best few moments in the field, but write it last.
Include "added" CV sections like conferences, certifications, and additional activities.
Add a social worker cover letter explaining why you love this

job.
Got questions on how to write great CVs for social work jobs? Not sure how to put social work on a CV? Leave a comment. We'll be happy to reply!