Cashier CV—Examples and 25+ Writing Tips
You keep track of other people's money like a hawk and do POS fast, with a smile. Prove that to the store manager or restaurant manager with this reconciled cashier CV sample.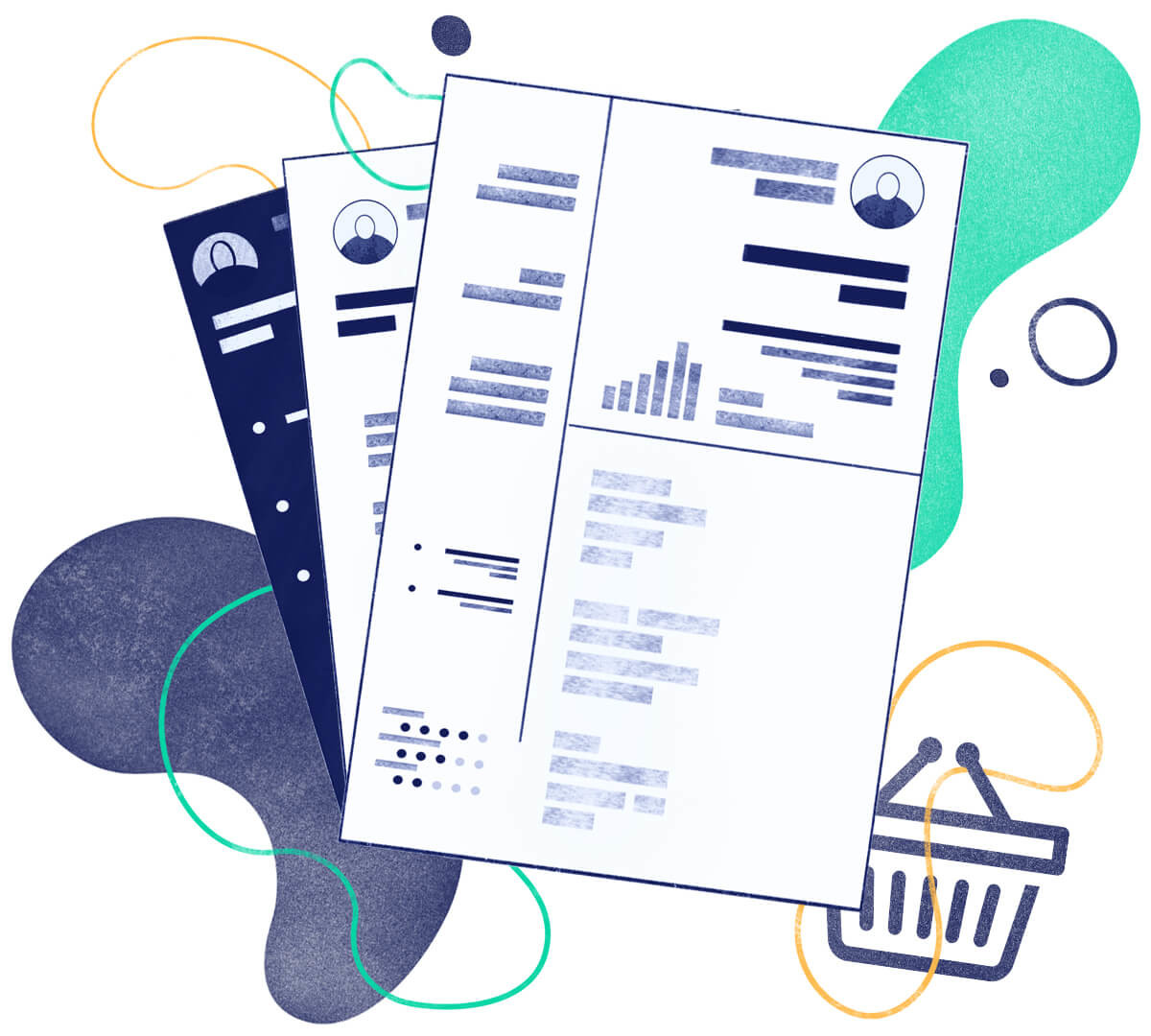 Most cashier CVs are no-sale.
Write a good one and you'll beat them easy.
The main point:
Prove you can run a POS in a busy environment and provide great customer service.
How can you do all that in a CV for cashier jobs?
By showing your shining register moments in a clean, quick way.
In this guide:
A cashier CV sample better than most.
How to make the perfect cashier job description for CVs.
How to write a CV for cashier jobs that stands out.
Why you can't just list cashier skills (and what to do instead).
Save hours of work and get a CV like this. Pick a template, fill it in. Quick and easy. Choose from 21 CV templates and download your CV now.
What users say about ResumeLab:
I had an interview yesterday and the first thing they said on the phone was: "Wow! I love your CV."
Patrick

I love the variety of templates. Good job guys, keep up the good work!
Dylan

My previous CV was really weak and I used to spend hours adjusting it in Word. Now, I can introduce any changes within minutes. Absolutely wonderful!
George
Cashier CV Sample You Can Copy and Use
Janice Abasto
Cashier
Personal Info
Phone: 609-216-4589
E-mail: janeqabasto@gmail.com
linkedin.com/in/janeqabasto
twitter.com/janeqabasto
Summary
Efficient cashier with 4+ years of experience, skilled in Microsoft Office. Seeking to provide excellent customer service at Costco. At Walgreens, ran POS cash register with average of £4,500 in daily sales across 95 transactions. Evaluated at 95% or better by manager in quarterly reviews for accuracy, friendliness, and professionalism.
Experience
Cashier
Walgreens
2017–2019
Provided excellent customer service as Walgreens cashier for 2 years. Answered customer inquiries daily and resolved complaints.
Sustained deep product knowledge of all merchandise, scoring at least 95% in bi-annual inventory-awareness tests and quizzes.
Used POS to process an average of 95 transactions per day and £4,500 in sales while maintaining accuracy of cash drawer 15% better than targets.
Received top marks in manager evaluations for speed, accuracy, friendliness, and professionalism in all 8 quarterly reviews.
Cashier
Lowe's
2015–2017
Assisted with drive to raise client satisfaction 10% by solving issues at POS. Awarded "Service With a Smile" bonus in all quarters.
Commended 5x by shift supervisors for excellent customer service.
Contributed to stop loss efforts that cut store losses 28%.
Education
Ramapo University, BA
2011–2015
Pursued a passion for business accounting coursework.
Worked as part-time cashier in Student Union.
Certifications
Certified Customer Service Professional (CCSP)
First Aid, CPR, AED, American Red Cross
Awards
Cashier of the Month, Walgreens, May 2018
Cashier of the Month, Walgreens, January 2018
Additional Activities
Volunteer cashier, Goodwill
Organiser, biannual fundraiser, Community FoodBank of New Jersey
Participate in weekly CrossFit for stamina and fitness
Soft Skills: Interpersonal skills, communication, customer service, efficiency, friendliness, time management
Hard Skills: Operating POS, Microsoft Office, maintaining product knowledge
Need a retail CV for cashier jobs or a cashier manager CV? See our guides:
Haven't found what you're looking for? Check all our CV examples for over 200 jobs.
Now here's how to write a cashier CV they'll love:
1. Start With the Best Cashier CV Format
Picture this:
The store manager picks up your cashier CV and glances at it.
Then she tosses it.
Why?
She's busy! Your CV was cluttered and she didn't have time for it.
Make your CV format clean, clear, and quick.
Cashier CV Format
Use the reverse-chronological format to show your best stuff first.
Pick CV fonts like Cambria in 10–12pt.
Use 1-inch margins and don't crowd the page.
Use these CV sections: Header, Summary, Experience, Education, Skills, and "Additional."
Expert Hint: Save your file as a PDF as long as the job offer doesn't say otherwise. CV PDFs keep their layouts fresh across all software and devices.
2. Write a Tempting Cashier CV Objective or Summary
How should you start a CV for cashier jobs?
By standing out.
Do that with a cashier CV summary. It should say fast that POS is your department.
Use:
One adjective (efficient, reliable, friendly)
Job title (Cashier)
Years of experience (4+, 5+)
How you'll help (provide excellent customer service)
Nicest 2–3 achievements (evaluated at 95% by manager, ran POS with 90+ transactions per day)
These cashier CV examples show how:
Cashier CV Summary—Example
See that?
The first of those cashier CV samples cashes out. It's got details that show you can help an endless stream of customers with ease.
What if you have no cashier jobs experience?
Don't worry.
Write a CV objective and talk up achievements from non-cashier jobs that prove your skills.
Cashier CV Objective—Example
That cashier CV example will help you make the sale.
Expert Hint: Write the summary on your CV for cashier jobs last. That makes it soooo much easier, because you'll have lots of inventory to pick from.
3. Write the Perfect Job Description for Cashiers and Nail the Skills Section
Here's what counts:
To make them call you—
Show you've already handled it.
Make your CV work history section prove you soared.
How to write a job description for cashiers:
Take your time reading the job ad.
Spot the cashier skills and duties in it.
Think of times you've used those skills to wow employers.
Write CV bullets that show those things, with numbers.
These cashier CV examples show how:
Cashier Job Description for a CV [Sample]
Big difference.
The cashier CV keywords in yellow show your skills. The numbers in blue show their size.
Don't have that much experience?
Use accomplishments from non-cashier jobs.
One more thing—a CV skills section.
Warning:
Don't just load your cashier CV with a long list of skills.
A cashier skills list isn't an everything-must-go sale.
Stick to the job ad, but use these cashier skills for reference:
20 Most Important Skills for a Cashier CV
| | |
| --- | --- |
| Soft Skills | Hard Skills |
| Interpersonal Skills | Closing Register |
| Time Management | |
| Communication | Basic Math |
| Customer Service | Training Others |
| Efficiency | Square |
| Collaboration | Cloud-Based Register |
| Dependability | Product Knowledge |
| Honesty | Basic First Aid and CPR |
| Positive Attitude | Vend POS |
| Friendliness | Dispute Resolution |
Expert Hint: Cut the fluff from your cashier CV and stuff it with achievement after achievement. Store managers will say, "She's already done everything we need!"
The ResumeLab builder is more than looks. Get specific content to boost your chances of getting the job. Add job descriptions, bullet points, and skills. Easy. Improve your CV in our CV builder now.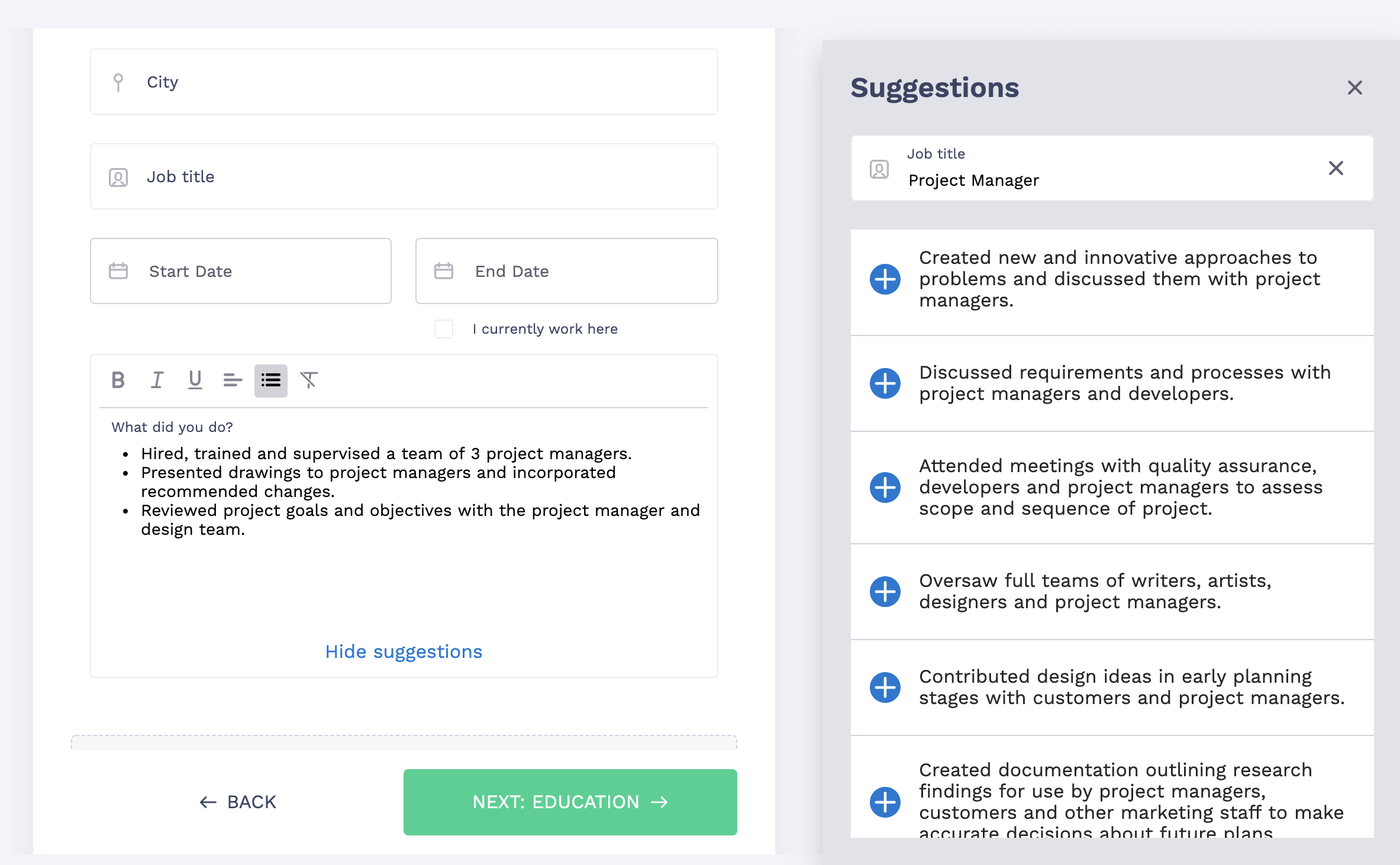 Nail it all with a splash of colour, choose a clean font, highlight your skills in just a few clicks. You're the perfect candidate and we'll prove it. Use the ResumeLab builder now.
4. Turn Blah Education to a Reason to Hire You
Most don't know:
Even in a CV for cashier jobs, education matters.
So—
List school name, degree, and graduation date.
But then:
Add bonus bullets that prove key skills.
This cashier CV example shows how:
Cashier Education—Example
That sample stands out like a £100 bill.
Expert Hint: Short on cashier experience? Lengthen your education section. Include projects, classes, and accomplishments that show cashier skills like friendliness or customer service.
5. Stock Your Cashier CV With Added Sections
This is gold:
Most CVs for cashier jobs stop with experience, education, and skills.
Even if they add more, it's the wrong stuff.
Add one or two bonus sections:
Additional Activities
Volunteer Experience
Foreign Languages
Classes Taken
Certifications
Awards
These two cashier CV examples show yes vs no:
Cashier CV—Extra Sections
Night, meet day.
The first of those cashier CV samples proves your skills over and over.
Expert Hint: You need a cashier cover letter. About half of store managers won't read your CV for cashier jobs without a cover letter attached.
Double your impact with a matching CV and cover letter combo. Use our cover letter builder and make your application documents pop out.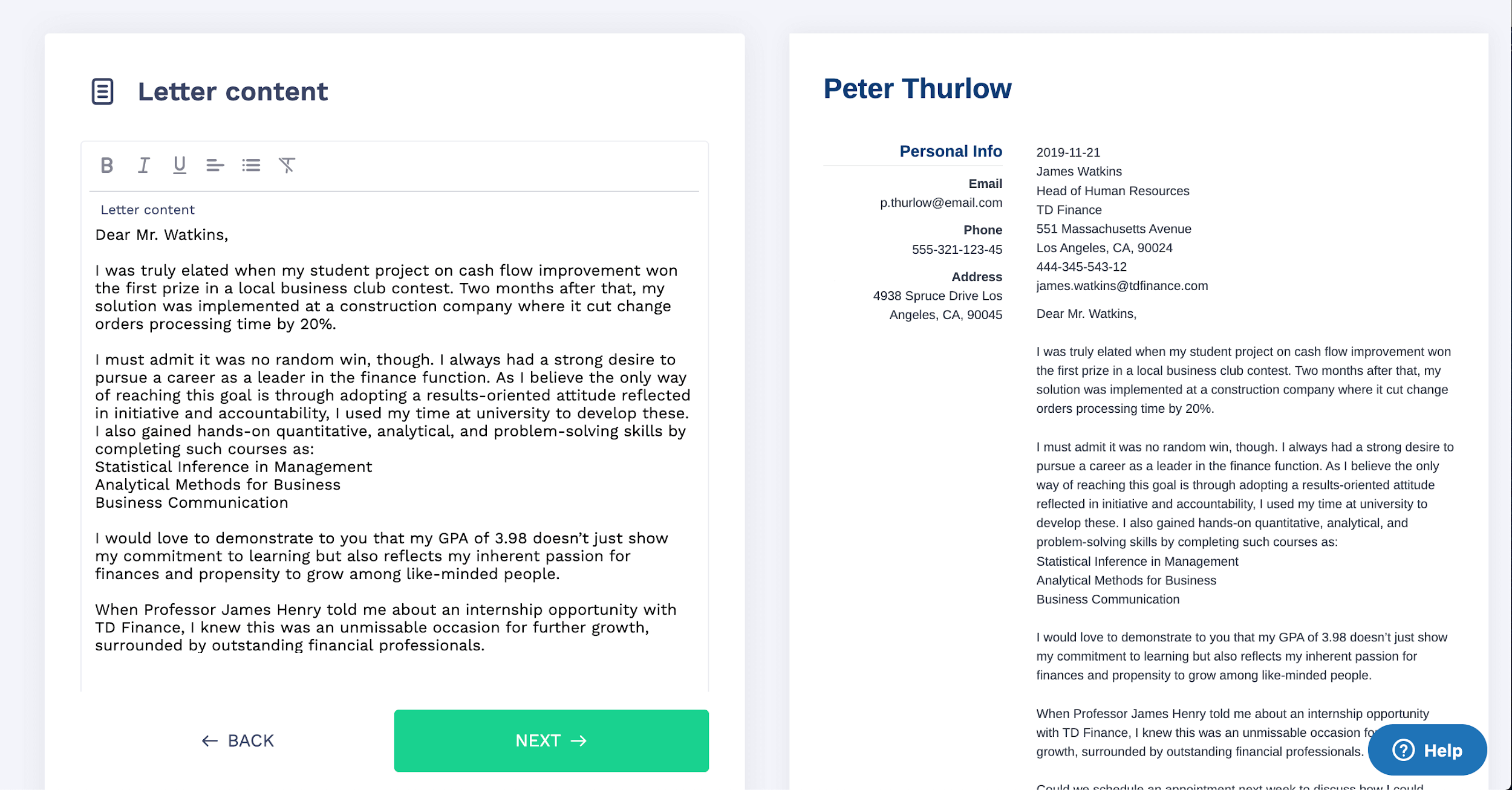 Want to try a different look? There's 18 more. A single click will give your document a total makeover. Pick a cover letter template here.
Key Points
For a cashier CV that gets interviews:
Use the cashier CV template up top. It's clean and clear and ticks all the boxes.
Put cashier achievements in your summary, work history, education, and other sections to show you've got what they need.
Pick the right cashier skills. That means looking through the job description for cashier jobs to learn what they want.
Write a cashier cover letter. Make it stand out by showing your passion and how you'll really help the store.
Got questions on how to write a great CV for cashier jobs? Not sure how to show cashier on a CV? Leave a comment. We'll be happy to reply.